Compare some of the best ADSL broadband providers by using our ratings comparison of New Zealand customer satisfaction.
Compare broadband providers using our ratings comparison.
Face to Facebook socialising: 1 in 4 are more social online than in person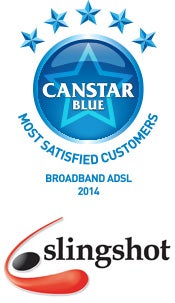 Is it possible to be a 'social animal' without the human interaction? One in four survey respondents do it all the time, admitting in our latest results that they spend more time socialising online than they do in person.
An even greater number of those surveyed (27%) feel guilty about how long they spend online, but this apparently doesn't affect the amount of time they spend 'plugged in'.
Generation X and Y respondents are especially likely to use social media to stay connected to friends and family (33% and 47% respectively). In contrast, only 13% of Baby Boomers did a majority of their socialising on the internet.
The development of the Ultra Fast Broadband network was a direct response to a growing need for faster, more accessible internet. As of August 2013, 20% of New Zealand's UFB network project has been completed, according to the Chair of Crown Fibre Holdings (CFH) Simon Allen. A significant portion of New Zealanders are clearly ready for these speeds, with 57% downloading and uploading more data than they were one year ago.
Additionally, close to four in five respondents told us they think the UFB project is a good investment.
Slingshot snatch our broadband customer satisfaction award for 2014
Fibre cabling may not be laid to a majority of homes for at least another five years1, but that's no excuse why New Zealanders everywhere shouldn't seek out the best internet package available right now.
We've compared a variety of ADSL broadband providers with our customer satisfaction ratings, and Slingshot has achieved our Most Satisfied Customers Award – ADSL Broadband Providers for 2014. They secured this award amidst strong competition from Orcon, Telecom and Vodafone2.
Looking at these brands:
Not only did Slingshot secure the top prize in this year's awards, it also achieved five stars in all rated criteria.

Orcon received five stars for the speed of its service, its billing and download quota.

Vodafone achieved five stars for speed and reliability of service, while Telecom tallied five stars for technical support and reliability of service.