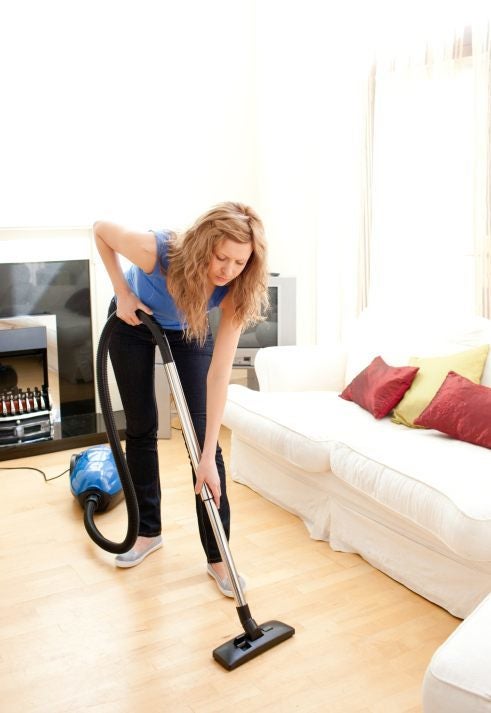 Nobody enjoys vacuuming, and some of us leave it as long as we can stand before we do it.
In fact, 11% of Kiwis said they only vacuum when guests are coming over. We give you the best quick cleaning tips for when you know people will be arriving soon.
Photo of someone cleaning frantically.
Stop & Assess
Before you freak out completely, take a quick look at the places your company is going to see: the entryway, the kitchen and dining area, the living room, and the bathroom. Which area looks the worst? That's where you'll start.
All hands on deck
Don't try and do it all by yourself if you don't have to! Get the kids to help put their toys or Xbox away.
Clear the decks
Grab an empty laundry basket and run through all the main areas with it, collecting anything that shouldn't be seen. Put the laundry basket in the bedroom and close the door.
Cushions that have wandered go back on the couch where they look oh, so nice.
Don't worry about putting anything else back where it belongs. No time for that! Just get it out of sight, out of mind, so you can move on to the next thing.
The vacuum cha-cha-cha
Now that the floor is free of that clutter, pull out the vacuum and do your quickest run-through of the living areas. Don't move things or vacuum under things, just suck up anything that's visibly dirty.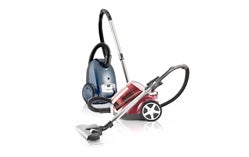 Canstar Blue vaccum cleaners customer satisfaction survey
Bathroom battles
There's only two things your guest might notice – a dirty hand towel, and a grubby sink counter. Chuck the dirty towel in the hamper and put out a new one. Grab a damp paper towel and run it around the sink counter. A second damp paper towel can get rid of any mess on the bathroom mirror.
Most people need to visit the bathroom at some point in a long visit, so take a third paper towel to take care of the toilet seat. Give the bowl a quick brush if it needs it, and you're done.
Take care of yourself
The place now looks passable, so it's your turn. Get yourself ready and think calming thoughts.
Any extra time?
Phyllis Cambria of PartyPlansPlus.com says if the place smells nice, people will think it is also clean. So light a scented candle or microwave something that smells nice and leave it out on the kitchen counter for a few minutes.
You could also pour some vinegar and water into a saucepan and boil it on the stove. We don't know how, but the vinegary steam kills odours without leaving its own odour behind.
Now relax, and enjoy catching up with your friends. There's no shame in letting your place look lived-in, so don't stress over whether or not they can see the tiny wine stain in your carpet. Trust us, they probably can't.