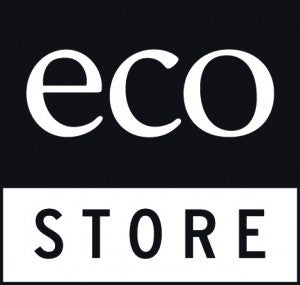 Ecostore is well-known in New Zealand for its wide range of skin care, personal hygiene and baby products – all of which are promoted as "safer for our environment". But the company is also popular for its cleaning products, and two of which have just been rated No.1 in their respective fields by Kiwi consumers.
Our 2015 Most Satisfied Customers awards for dishwashing liquid and dishwasher detergent have both gone to ecostore. In the case of the latter, it's the second time the brand has been rated highest. So we asked the company about its products and its environmentally-friendly approach to cleaning.
Q: The feedback from our survey on dishwasher detergent is that many consumers would like to buy environmentally-friendly cleaning products, but perceive them to come at a greater cost. What would you say to these people?
A: We often hear that eco-friendly cleaners are more expensive than their 'mainstream' counterparts, but buying ecostore products actually offers real value for money. We formulate our products by using the least number of ingredients at the lowest concentrations so that they achieve the best results. We believe less is more – because our products don't have unnecessary fillers or bulking agents, you don't need to use as much.
Q: In your experience, are New Zealanders becoming more or less environmentally conscious?
A: Our customers are still strongly motivated by looking after the health of the planet – they tell us that this is one of their main reasons for avoiding potentially harmful chemicals in their household products. This is in line with Colmar Brunton's latest 'Better Business, Better Future' report, which found that 80% of people surveyed agreed it was their responsibility to protect the planet, and 76% of people said that what they did at a personal level made a difference to future generations.
Q: Your dishwasher detergent is designed to be kind to the planet and consumers. But can you give us some tips on improving the health of your dishwasher?
A: Food particles, detergent residue and limescale will build up in your dishwasher over time. If you're using Dishwasher Powder, it's important to use the recommended amount – and using our Dishwasher Tablets helps prevent the build-up of limescale. Regularly cleaning the dishwasher's spray arm, trap and seals will help keep it running well, and scraping off any larger pieces of food and avoiding overstacking the dishwasher will also help achieve a better clean.
Q: You sell a wide range of home cleaning products, but can you tell us about any new innovations or product developments in the pipeline?
A: We love innovating, so we're always looking at how our products, packaging and processes can be improved, and where we might add a new product to our range. One of our latest innovations was Carbon Capture Pak – a New Zealand first. These bottles are made from renewable sugarcane plastic and they're 100% recyclable.