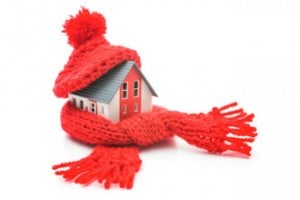 In our latest survey of New Zealand electricity provider customers, we found that one in four respondents cannot afford the electricity costs to heat their homes.
According to data acquired from the New Zealand government, the annual cost of 'keeping the lights on' in the average New Zealand home has been climbing for years:
Based on data from The Ministry of Business, Innovation and EmploymentIn February 2009, the mean weighted average retail charge for electricity was 23.16 cents per kilowatt an hour (kWh). In February of this year, that's risen to 27.60 cents per kWh.
The ministry assumed the average New Zealander consumes 8,000 kWh per year. That means, the 2009 bill would have cost $1,852 annually, and the 2014 bill will be $2,208.
N.B. The above has been calculated through statistical averages, and has not endeavoured to include the cost of utilities provider fees, tariffs, or any other costs. Personal results may vary depending on where you live and your personal circumstances.
Source: http://www.med.govt.nz/sectors-industries/energy/electricity/prices/electricity-tariff-surveys/quarterly-survey
A significant 69% of our survey respondents have changed their electricity usage behaviour to reduce the cost of their power bill. Close to a third of New Zealand respondents have done so for environmental reasons.
Cost-cutting measures are being utilised by a large percentage of Kiwis. For example, more than a third are considering the installation of solar panels in the next five years as a way to save money on bills. Furthermore, 58% chose their existing provider because of the discounts and rewards offered.
Despite (seemingly) high prices and an eagerness to cut costs, only 15% of Kiwis had switched providers in the last year. Sure, 28% had thought about switching suppliers, but a substantial 56% hadn't even considered it.
Even if you're reasonably happy with your current provider, it's still a smart move to compare electricity companies every year to ensure you're getting the best value. We've done the hard work and asked New Zealanders how satisfied they were with their existing electricity provider, so make sure you take a look.