As the weather cools down, our chances of catching influenza increases. Not to mention, many other nasty viruses that may be lurking. According to the Ministry of Health, keeping your house warm and dry is an important part of keeping your family healthy and it's something that many Kiwis would agree on, with 53% of Canstar Blue's 856 survey respondents reporting that their health has improved since installing a heat pump. And 88% of survey respondents reported that their heat pump has made their home drier and easier to heat.
Beyond heating though, what are some other ways to try and ward off the winter chills?
Healthy eating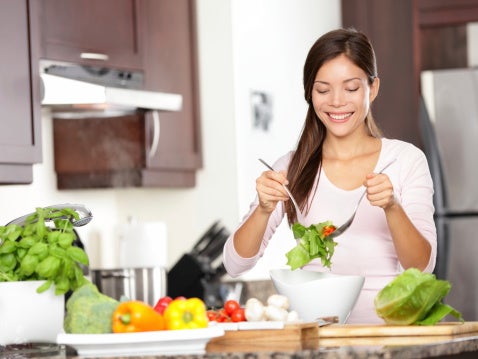 A good intake of fresh fruit and vegetables, as well as warm and healthy meals, can help to boost your immune system and reduce your chances of catching a virus.
Hygiene
From chairs and tables to shopping trolleys, it's amazing just how many potentially germ-contaminated stuff we touch every day. Regular handwashing as well as trying not to touch your mouth or nose are important preventative measures.
Vaccination
Having an annual vaccination is the single most effective way to protect yourself against influenza infection. Influenza can be caused by different strains of the influenza virus. The seasonal influenza vaccine is altered most years to cover the particular strains of the virus that are circulating each year. Many people can be eligible for a free influenza immunisation, including those in the following groups:
pregnant
regularly use an asthma preventer
have diabetes
have heart disease
have kidney problems
have cancer
have a serious medical condition
are aged 65 years or over
a child aged 4 years and under who has been hospitalised for a respiratory illness, or has a history of significant respiratory illness
If you have another ongoing serious medical condition, you may also be eligible for a FREE influenza immunisation
Source: Fight Flu
Also, make sure you stay warm – both inside and outside. Dress warmly in plenty of layers, exercise regularly and keep an eye on the weather report so that you're not caught short. Here's to good winter health!