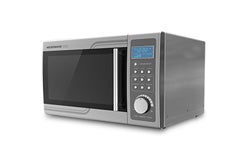 The vast majority of Kiwis simply couldn't do without their microwave, with a vast 88% stating that their microwave is an essential appliance – and 74% using their microwaves every day.
That's one of the findings from Canstar Blue's latest survey on the subject, which also found ease of use to be the biggest driver of customer satisfaction (29%) when buying microwaves, followed by value for money at 22%.
What our survey respondents say about microwaves
Microwaves are becoming more advanced and equipped with all sorts of impressive features. But our results suggest that many consumers are simply looking for a no-nonsense microwave that they can walk up to, press a button, and quickly heat their food. Some comments from our 745 survey respondents included:
| | |
| --- | --- |
| Easy to use, very solid build quality, affordable price, stylish. | Not intuitive to use. |
| Fits well with the rest of furniture, easy to use, easy to clean. | Too many useless buttons. |
| Works like a charm and does everything I need it too quickly. Easy to clean. Heats fast. | Button sequences take a while to learn. Not easy for visitors. |
| Easy to use and loads of functions. | The auto cook options are difficult to understand and use. |
| I find it very easy to use and to clean which is most important. | Confusing functions. |
Source: www.canstarblue.co.nz Microwaves survey 2015, conducted by Colmar Brunton
When it comes to daily use, Kiwis are fairly evenly distributed across the country, as follows:
"I use my microwave every day"
75% Auckland
69% Waikato
73% Wellington
77% Canterbury
73% Otago
64% Bay of Plenty
Across the generations the daily usage varies slightly more, with Empty Nesters far more likely to use their microwave every day than the typically child-busy Gen X.
71% Gen Y
65% Gen X
80% Baby Boomers
Perhaps not surprisingly, given the above distribution of usage, Baby Boomers were far less likely (at 13%) to be worried about the health risks of using microwaves than the younger Generations (Gen Y at 35% and Gen X at 38%).
We might love our microwaves, but many of us aren't as kind to them as perhaps we could be. Seven percent of survey respondents told us they have broken a microwave by not using it correctly (13% of Gen Y, just 2% of Baby boomers) and 23% admit that they never cover food when heating it, adding to their cleaning chores.
Samsung has picked up Canstar Blue's Most Satisfied Customers Award 2015 for microwaves; the company completed a clean sweep, scoring five stars in every single one of our criteria, a very impressive result! Good results were also recorded by runners-up Panasonic, LG and Breville each of which achieved four stars overall.
Other articles you might like
Is it dangerous to microwave plastic?