Whether it's summer or winter, we all have a need for warming comfort food from time to time. All of these recipes will require you to use your oven at some point, which comes with the added perk of a toasty warm kitchen while you're cooking. Whether you're a fan of tried and true classics or more modern meals, there'll be something for you on this list of our five favourite winter comfort meals.
Mac and cheese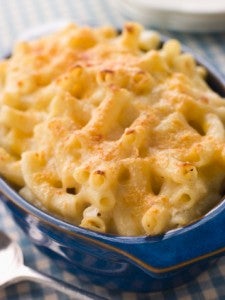 Possibly the most enduring of all comfort foods, there is absolutely no way to go wrong with this meal. However, that being said, not all mac and cheese recipes are created equal and this bacon-topped, uber-cheesy variant is definitely near the top of the mac and cheese hierarchy. Even better, it's quick and easy, making it an even more attractive option for a cold night when you want to be standing around in a kitchen for as little time as possible.
Soup
Continuing the theme/excellent life choice of adding bacon to everything, we think this baked potato and leek soup is possibly one of the most comforting-looking comfort recipes we've seen so far. Because it's a soup, it requires a little more time and effort than some of the other recipes on this list, but it's sure to be worth it.
Chicken pie
While baking a pie is a daunting prospect for many, if you can pull it off, you'll have a meal perfectly suited to sitting at home on a cold winter night. This country chicken pie has plenty of vegetables in it, so you won't feel guilty about all the pastry and thickened cream in this recipe.
Risotto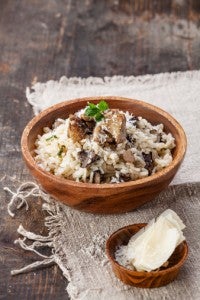 Even more daunting than baking a pie, cooking a risotto is tricky business indeed – but if done right, this wild mushroom risotto is guaranteed to become a winter favourite. Don't let the recipe deter you from adding as much cheese as you like; no one's going to deny you the overwhelming satisfaction of an over-the-top cheesy risotto.
Sticky date pudding
When it comes to winter desserts, sticky date pudding is the only real contender. Pour hot butterscotch sauce on top and you've got a pudding that'll satisfy every single one of your comfort food cravings. This recipe for both the pudding and accompanying butterscotch sauce is sure to be a win. However, if it's too cold to justify serving it with ice cream like the recipe suggests, a less icy side of heavy cream will do just as well.
These five recipes represent only a fraction of the warming comfort meals you could cook using your oven, so be sure to have a look for yourself, and build your own arsenal of foolproof comfort food recipes.