Madonna may well have been living in a material world back in 1984, but thirty years down the track there's no doubt that we are well and truly living in a digital world. Few Kiwis could now imagine a life without internet banking; waiting for the local bank branch to open, to deposit or withdraw cash? No way.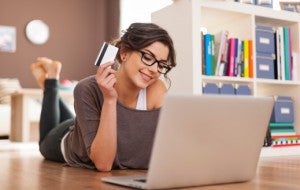 To find out just how fond Kiwis are of their internet banking, we surveyed 2,358 banking customers from across the country. Not surprisingly the more native the digital user, the more likely they are to bank online – particularly via smartphone or tablet. According to our respondents 65% of Gen Y do a lot of their banking on the go, particularly on smartphone or tablet. This compared to 45% of Gen X and 20% of Baby Boomers. Still a respectable number, really.
Online Banking is only likely to increase, particularly with innovations such as Westpac's Augmented Reality, ASB's new home loan extra payment functionality, Kiwibank's Home Hunter app and BNZ's YouMoney.
New Zealand banking institutions reporting a hefty increase in activity in the online banking space. ANZ has told CANSTAR, for example, that mobile banking has now overtaken traditional desktop online banking as the most used form of digital banking. And ASB reports that there have been over 100 million logins across its retail internet and mobile channels, reflecting a high level of customer engagement.
That said security issues can still be a concern for some people. The Canstar Blue survey found that many respondents of all generations are still wary of new paypass technologies. Specifically:
49% of Gen Y
56% of Gen X
57% of Baby Boomers
Stated that they are concerned about the security of new paypass technologies.
Still, there is a lot to like about online banking – it's going to be an enduring love affair. For the results of our latest banking survey, click here.