The government's goal of transitioning to 100 per cent renewable electricity generation by 2035 has brought the make-up of the electricity system into sharp focus, and consumers may well be wondering what it means for households.
As it stands, the New Zealand electricity sector is poised for significant change in the coming years, as fossil fuels continue to be phased out in favour of renewable sources, while the introduction of new technologies and the digitalisation of services is changing the nature of electricity consumption.
From electricity generation to consumption, the market continues to evolve, and it is important to understand how the market operates at a wider level in considering what the electricity future may look like for households.
What is the renewable electricity goal and what progress has been made?
As set out in a confidence and supply agreement between Labour and the Green Party in 2017, the government's policy program goals include requesting the Climate Commission to plan the transition to 100 per cent renewable electricity (including geothermal) in a normal hydrological year by 2035.
In working towards this goal, the Labour government established the Interim Climate Change Committee, tasked with providing recommendations on planning for the transition, with it also considering a range of other issues, including security of supply and affordability for consumers.
The committee subsequently delivered its reports, including its recommendations, to the government at the end of April this year, with the government to in turn consider these reports and prepare a response before their release.
What role do renewable energy sources currently play?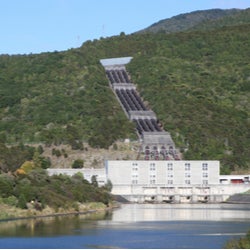 Renewable energy sources make up the majority portion of New Zealand's electricity generation, primarily comprising hydro and geothermal generation, along with wind to a lesser extent, while solar generation has grown notably in recent years.
The Ministry of Business, Innovation and Employment's (MBIE) Energy in New Zealand 2018 report shows that 81.9 per cent of electricity in 2017 came from renewable sources, down from 84.8 per cent in 2016, a year in which high storage levels had led to increased hydro generation.
The report shows that with hydro and wind generation falling in 2017, there was an increased need for fossil fuels to meet demand, however notes that the renewable share was in contrast to previous dry years (such as 2008 and 2012), which saw a significant increase in coal-fired generation to maintain supply.
What types of renewable energy sources are there?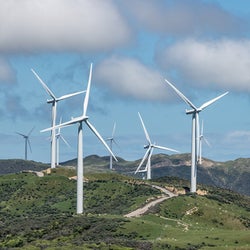 The greater, nationwide electricity system incorporates a number of renewable energy sources, which are collectively drawn on to provide electricity supply. Some of the main renewable energy sources in New Zealand are:
Hydro – as advised via the Energy Efficiency and Conservation Authority (EECA) website, hydro generation involves using gravity to drive water through turbines, with the energy converted into electricity.
The EECA notes the reliability provided by hydro generation where enough water can be stored, however points to New Zealand's relatively small storage capacity and the potential for water supplies to vary greatly from year to year, meaning close tabs need to be kept on how much water is available for hydro schemes.
Hydro generation makes up the majority of New Zealand's electricity supply, with the MBIE stating that it typically provides 55–60 per cent of supply each year.
Geothermal – the EECA advises that geothermal generation sees power stations pipe geothermal fluid (high-pressure water and steam) from wells to a generation plant, with it turned into steam that drives turbine generators to produce electricity.
Geothermal generation accounted for over 17 per cent of New Zealand's total electricity supply in 2017, with the MBIE noting that geothermal capacity has increased 5.4 per cent since 2012, with a number of large plants having come online.
Wind – wind generation comprises wind turning turbine blades connected to generators that convert the energy into electricity, the EECA advises, with faster wind in turn generating more electricity, with it one of the most environmentally friendly forms of electricity generation.
The EECA further notes the potential of wind to generate an increasing amount of electricity as part of the future energy mix.
The MBIE advises that wind generation provided 5 per cent of electricity supply in 2017, down 7 per cent year-on-year and 9 per cent compared to 2015, with the average capacity factor its lowest since 2011.
Solar – the EECA advises that solar PV (photovoltaic) panels generate electricity directly from sunlight, providing an unobtrusive electricity source that can be used around the country, with the main barrier to its uptake being cost.
While solar PV system uptake has grown in recent years, solar makes up a very small component of total electricity generation, with the MBIE advising that solar PV still provides less than 0.2 per cent of total generation.
What does the electricity future look like for households?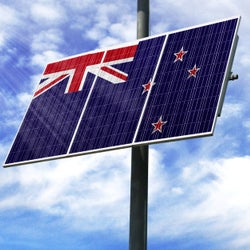 Amid the backdrop of wider changes in the electricity marketplace, the increasing focus on renewable technologies has led to a growing array of options for consumers, and it will pay to regularly assess the options available.
Among the renewable technologies available at a household level, consumers may consider:
Solar panels – statistics released by the Electricity Authority last year showed that 19,497 New Zealand residential connections had solar panels as at September 30, 2018, up 3,840 year-on-year, as households increasingly look to residential generation.
The value solar panels deliver will depend upon individual household circumstances, including the size of the system and patterns of usage, with systems providing electricity during the daylight hours, and households typically relying on grid electricity at night.
Consumers should consider a range of factors in weighing up the sort of value solar panels may bring to their household, from the upfront cost of a system to the cumulative value that may be delivered in the long term.
Residential battery storage systems – residential battery storage has emerged as option for households in recent years, with a number of manufacturers now offering products in the local market.
Batteries work in conjunction with solar panels, storing excess energy generated by panels during the day, which is then available for use as and when required. Falling battery prices may well make this technology an option for an increasing number of households in the future.
Paired with smart technology, these types of battery systems may provide consumers with a range of electricity management options, delivering both insight into patterns of usage and control over how electricity is used.
It is noteworthy that solar panels and battery technology are additionally opening up a number of options for households when it comes to electricity tariffs, with new market models having emerged in recent years.
Some of the options that may be available for consumers include:
Solar buy-back – retailers may offer to buy excess electricity generated by households with solar panels. As advised by the Electricity Authority, retailers set their own buy-back prices, with consumers needing to have an agreement with their retailer.
Peer-to-peer trading – a peer-to-peer platform may allow households with solar panels to sell excess electricity at their discretion, while households without solar panels could purchase electricity generated by other households.
Virtual power plants (VPPs) – VPPs utilise both solar panel and battery technology, and have the capacity to integrate a range of systems, including residential storage systems, managing the electricity generated by the collective systems, and employing smart technology to cater for supply and demand.
Image credits: Kowit Lanchu/Shutterstock.com, Joe Gough/Shutterstock.com, Joshua Daniel/Shuttestock.com, Millenius/Shutterstock.com