For households seeking to drive down electricity costs and stick to a budget there are a number of ways to keep track of usage over the course of a billing period, along with options to help manage payments, which can help to avoid bill shock.
Bill shock is a term commonly used across a number of industries, and as is implicit in the name refers to the negative reaction that consumers can experience upon receiving a larger than expected bill.
As a first step to avoiding this type of scenario, it is important that consumers develop an understanding of the types of tariffs on offer, research what type of tariff will be best suited for their household, and closely consider the terms of any contract they are thinking about entering into.
As advised by the Electricity Authority, if you have received a bill that you believe is incorrect, you should contact your retailer, asking that they explain the breakdown of the bill, while if you believe a mistake has been made, you can then start a complaint process.
Rising prices bring affordability into focus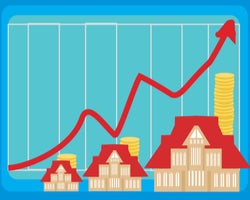 A discussion document released last year as part of the government-commissioned Electricity Price Review found that, after adjusting for inflation, residential electricity prices are 79 per cent higher than in 1990.
The document observes that while power in New Zealand is reliable, there are a number of issues with regard to affordability.
The document notes that:
In 2015-16 about 103,000 households spent more than 10 per cent of their income on domestic energy, experiencing "energy hardship".
The figure jumps to 175,000 households if housing costs are excluded.
A two-tier retail market – in which those who actively shop around enjoy the benefits of competition, while those who don't pay higher prices – appears to be developing.
Taking a proactive approach when it comes to choosing an electricity retailer and monitoring the costs you incur over a billing period could help to drive down costs over the longer term.
If you believe your power bills are too high, it is certainly worthwhile approaching your retailer to determine if there is a more appropriate tariff for your usage, and to also shop around for other offers.
Tariffs that encourage active monitoring of usage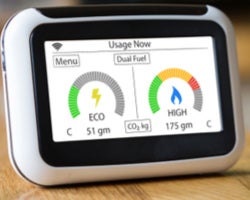 Actively monitoring usage can provide insight into how costs are incurred over the course of a billing period and help to avoid bill shock.
There are certain tariffs that encourage consumers to actively monitor their usage, and dependent upon your individual household circumstances it may well be worthwhile considering whether these types of tariffs will provide value.
These tariffs include:
Spot price tariffs – the Electricity Authority advises that spot price contracts see customers charged varying rates depending upon the spot price (the price retailers pay when buying electricity from the wholesale market, which changes every half-hour, and which can vary quite dramatically depending upon supply and demand).
Prepay tariffs – under prepay tariffs, consumers pay for electricity as they go, needing to ensure they have enough credit to purchase electricity on an ongoing basis.
Time-of-use tariffs – typically divided into peak and off-peak hours, time-of-use tariffs see consumers charged varying rates depending upon the time of day.
Each of these tariffs may well encourage awareness of when and how electricity is being used, and provide households motivation to alter their patterns of usage in seeking to make the tariff work for them and drive down costs.
Of course, consumers will need to determine how much of a hands-on approach they are willing to take when it comes to monitoring electricity usage, and whether they can modify their usage to help cut costs.
Methods for monitoring usage
Many retailers provide services designed to deliver customers insights into their patterns of usage and the costs they incur over the course of each billing period.
When signing up for a new contract, consumers should certainly keep in mind the suite of services a retailer is offering, which may encompass online services allowing consumers to keep track of their usage.
For consumers keen on monitoring their usage via smartphone, it will also be worthwhile checking if retailers offer a mobile app.
Online services may encompass:
Real-time usage data, providing ongoing insight into a household's usage.
The current balance of an account during the billing period.
A historical record of usage over the course of different billing periods, which may allow for comparison between billing periods (such as comparing how costs vary from one billing period to the next, or from one year to the next).
Graphs and tables providing insight into different aspects of usage.
Estimates of what your usage and costs will be over a set period of time.
Customers may also be able to arrange with their retailer to send text messages and email updates of their usage and costs, which may be configured to be sent at regular intervals or once preset limits have been reached.
Methods for managing payments
There are various methods via which consumers can manage their electricity payments over the longer term, and it may simply be a case of keeping a close eye on your finances and ongoing usage, and ensuring you will be able to cover your bill payment at the end of each billing period.
Many retailers also offer services, commonly referred to as bill smoothing, via which consumers can spread their payments out over time, which may come in handy for households that experience issues with cash flows and struggle to make payments all at once.
Under this system, a household that experiences usage and price hikes over the winter months will be able to spread out the additional costs incurred during these months over the longer term.
Among the retailers that offer this type of service are:
Genesis Energy – Genesis advises that its Control-a-bill service allows customers to spread out their energy payments evenly, paying the same amount by direct debit weekly, fortnightly or monthly. Genesis advises that it works out the customer's annual energy usage, dividing it up and spreading the payments out evenly over a year.
Contact Energy – Contact's SmoothPay service allows for customers to pay weekly, fortnightly or monthly, with Contact working out a customer's energy use over the course of a year, and then dividing it into equal amounts based on how often the customer wants to pay, deducting the amount on the chosen day by direct debit.
Flick Electric – Flick states that its Volt service lets customers choose a regular amount to pay each week, recommending that customers set the amount at around 20 per cent higher than their typical bill. When the customer receives their bill, if it is less than their payment the difference will go into the Volt, if it is more Flick will take the full amount, and if it is over the Volt Trigger (set by the customer for when they want Flick to take money from their Volt), Flick will use what is in the Volt to pay the amount over the trigger.
It is worth noting that bill smoothing services typically require direct debit, and it is also worthwhile looking into how retailers determine that usage corresponds with the payments being made over a period of time and the process they employ for making adjustments.
Image credits: EverGrump/Shutterstock.com, Jacky Brown/Shutterstock.com, antb/Shutterstock.com