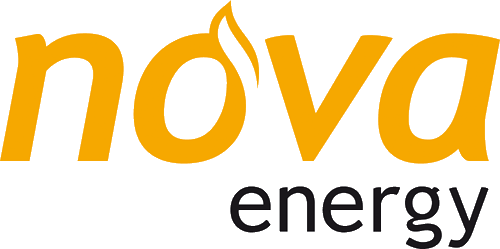 Nova Energy review
Nova Energy is a New Zealand owned-and operated energy retailer, servicing homes and businesses across the country. Its electricity service is available across most parts of New Zealand, while its natural gas retail is only available in some parts of the North Island. Nova Energy is part of the Todd Corporation, which also operates its own geo-thermal and natural gas generators.
According to Nova Energy, 'nova' means new, which it says represents its 'refreshingly different' attitude to energy. The retailer says that as a New Zealand company, it "treats customers the way you'd expect of a genuine Kiwi organisation."
"We supply energy for all kinds of industries and all sizes of firms, from building an on-site co-generation plant for New Zealand's largest dairy company, to being the preferred energy supplier to the Restaurant Association of New Zealand, and providing thousands of small businesses across the country with all their energy needs," Nova Energy states.
"Thousands of Kiwi families and businesses have switched to Nova Energy because we've helped them save on their energy bill," the company says. "We provide a smart mix of energy options to suit your family's needs and we offer great service."
What does Nova Energy offer?
Nova Energy customers who pay their bills in full and on time receive a 15% prompt payment discount on the subtotal of their bill. Customers are billed monthly and have the option to pay using direct debit. Nova Energy has two plans for new residential customers:
Home Advantage Plan
The same pricing until March 31, 2019 (certain conditions apply)
$100 account credit for each electricity installation control point switched to Nova
Only available with e-billing
An early termination fee may apply for each installation control point if the plan is ended early
Home Freedom Plan
No fixed-term contract or early termination fees
Pricing is not fixed, and is therefore subject to change
Only available to selected new residential customers
Nova, like other retailers, also offers  customers a choice of two main electricity plan types:
Standard user plan – which it states will be cost-effective for homes using more than 8,000 kWh a year, or 9,000 kWh in parts of the lower South Island
Low user plan – which it states could be a good option for homes using 8,000 kWh or less a year, or 9,000 kWh for homes in the lower South Island region
You can use Nova's interactive coverage map on the retailer's website to see if it services your area. The Nova Energy website also has an Energy Bill comparison calculator for consumers to compare Nova Energy's prices with their current provider.
"The online calculator empowers customers to compare Nova's prices for a range of energy types – electricity and natural gas – with those of their current retailer," Nova Energy states. "The calculator has the added benefit of delivering a direct comparison which demonstrates real savings based on actual consumption levels specific to the consumer, rather than an estimate based on average consumer information."
Customer service
Nova Energy provides a range of information via its website, including a Tips and Tools page, which addresses a number of different topics. This includes a host of safety information, pricing information, energy saving tips and guides on how to read your meter.
If you're having any trouble, Nova Energy can be contacted by phone or email. "At Nova Energy we're proud of our good, honest Kiwi service," the company says. "Our friendly people are based right here in NZ, so you can talk to a local person when you need us."
Nova Energy customers can receive their bills via email or post, with four payment options available
Direct debit
Internet and phone banking
Automatic payment
Cheque
Is Nova Energy right for me?
Nova Energy is a competitive retailer that's committed to delivering a genuine service to its customers. If you're not quite sold on Nova just yet, then be sure to visit its website for everything you'll need to make an informed decision. To see what else is out there and how Nova compares to other retailers, check out Canstar Blue's customer satisfaction ratings using the link below.