Consumers weighing up the pros and cons of different electricity plans should pay particular attention to the tariff structures that underpin various retailer offers in determining what the most suitable option for their usage will be.
Of course, plans may come packaged with all sorts of incentives to join, including direct debit and pay-on-time discounts, and bundle offers incorporating other services such as gas and broadband internet, however consumers should keep in mind the underlying value that a plan will deliver.
The right tariff could result in significant savings in the long term, and as the electricity market continues to evolve it is worthwhile keeping an eye out for new and innovative retailer offerings.
The Electricity Authority's 2016/17 Annual Report showed that five new retailers had entered the market in the 2016/17 financial year, while also revealing that small-to-medium-sized retailers for the first time lifted their collective share of connections to just over 10 per cent.
According to the Electricity Authority, as at June 30, 2017, there were 29 parent companies operating in New Zealand, up from 22 year-on-year, collectively operating 40 retail brands.
Consumers are being presented with an increasing range of choices, which in turn means more scope to match a tariff to your particular requirements.
What should consumers keep in mind when assessing tariff structures, and what are some of the more recent options available?
What is a tariff?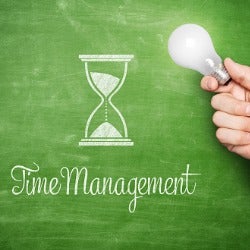 The Electricity Authority advises that tariffs comprise "the pricing structure you have agreed with your retailer", with there being "many different tariff names and types across the industry".
In determining how tariff pricing structures will contribute to your total costs accrued over a billing period, it is important to understand how electricity bills are structured, looking at a bill's individual components.
The Electricity Authority advises that most bills include costs for fixed (also referred to as daily) and variable charges:
Fixed charges – are displayed as cents or dollars per day, with consumers charged a fixed rate each day, regardless of how much power is used.
Variable charges – are the charges for the actual power used, based on consumption of kilowatt hours (kWh), the unit of measurement for electricity use, which is charged at the rate agreed to with the retailer.
Consumers should keep in mind both of these charges, and how they relate to each other, when assessing and comparing electricity plans, estimating total costs, and matching tariffs to their patterns of usage.
Electricity retailers provide consumers with low user and standard user options, and, in choosing a tariff, consumers will need to determine which of these two options is most appropriate for their usage.
Retailer Meridian Energy advises that for consumers using less than 8,000 units a year at their primary residence (9,000 units in parts of the lower South Island), its low user option may be the best choice, with its two options comprising:
Low user – a lower daily fixed charge; a higher variable charge for each unit of electricity used.
Standard user – a higher daily rate; a slightly lower rate for each unit of electricity used.
Finding the right match: Tools to help determine which tariff to choose
Consumers seeking to determine which tariff is the best match for their usage have a number of tools at their disposal.
Firstly, if you currently have an account with an electricity retailer, it is worthwhile looking at your historical usage, with many retailers providing customers with online account management services via which this information can be accessed.
Delving into your usage data over a period of time may reveal when the majority of your usage occurs, and this knowledge will help to determine what type of tariff is best suited for your household.
To what extent you can do this will depend upon the level of detail provided by your retailer. It may be that your retailer provides a daily, weekly or monthly breakdown of usage, and may provide graphs and tables designed to shed further light on usage patterns.
Many retailers also provide online bill comparison and estimate services for prospective customers, and it is worthwhile using these sorts of tools in conjunction with the information you already have at your disposal.
Of course, when assessing what potential costs will be over a billing period, breaking down what the individual charges will be, and analysing how any discounts or bundle offers will impact the total cost, will assist in matching tariffs to your anticipated usage.
If further clarification about pricing is needed, it is worthwhile contacting a retailer directly.
New types of tariffs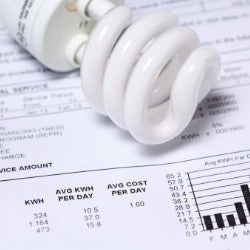 Traditionally electricity retailers have sold electricity at a flat rate, charging for electricity at the same per kWh cost regardless of the time of day, and, dependent upon your usage patterns, this sort of tariff may well be a suitable option for your household.
Recent technology developments have, however, led to a number of additional options emerging, with new retailers having arrived to market, leveraging technology such as smart meters, and presenting consumers with more choices.
The ongoing smart meter rollout has provided for usage data to be accessed in real-time, while digitalisation of services has made information more accessible for consumers, with new tariffs in turn having been introduced to market.
These tariffs include:
Time of use tariffs – under which consumers are charged at varying rates according to the time of day, typically divided into peak and off-peak hours. If your household's electricity usage is often concentrated during off-peak hours, this sort of tariff may be appropriate.
Spot price tariffs – under which consumers pay a rate based on the real-time cost of electricity. The Electricity Authority advises that spot prices are "the price retailers pay when they buy electricity from the wholesale market".
"Spot prices change every half-hour and can vary quite dramatically depending on supply and demand," the Electricity Authority states. "Typically spot prices are higher during winter, and weekdays at breakfast and dinner time."
This sort of tariff may be suitable for households that are flexible in their usage and capable of moderating their usage at short notice in response to price fluctuations.
Prepay tariffs – consumers on prepay tariffs pay as they go, as opposed to the traditional model of paying at the end of a billing period. This sort of tariff, which encourages real-time monitoring of usage, may be suitable for households seeking to stick to a strict budget.
Solar and battery technology
Solar and battery technologies continue to make an impact in the electricity market, and consumers should certainly consider the potential benefits of utilising such technologies, and how this might impact their choice of tariff.
The Electricity Authority released figures towards the end of last year showing that more than 15,000 homes in New Zealand are generating their own electricity, while almost 3,300 home-owners had installed solar panels last year, up more than 10 per cent year-on-year.
Meanwhile residential storage systems that work in conjunction with solar panels are also poised to play an ever-growing role in the energy mix, amid continued development of battery technology and the concurrent driving down of prices.
This sort of technology has given rise to new market models such as peer-to-peer trading and virtual power plants, and while currently at an early stage, it is certainly an area to watch in the coming years.
Consumers should consider how their household may benefit from the adoption of these types of technologies, and what type of tariff structures are complementary, both in the short and long term.