Genesis Energy doubles up best in dual fuel review
Bundling your electricity and gas services with the same provider is a convenient way to manage your bills. Dual fuel plans take a lot of the hassle out of energy, indeed 77% of customers we spoke to agreed that dual fuel plans make it easy to keep track of their bills. Better yet, 64% believe that dual fuel plans save them money compared to having separate electricity and gas accounts with different retailers. Yet while dual fuel deals can prove convenient, it's important not to become complacent about energy and regularly shop around for the best deal on the market. Unfortunately, our research also suggests that more than a third of customers worry about their next bill, while only 34% of dual fuel customers are happy with their plan. If this sounds like you, then you're in the right place.
To help Kiwis make better-informed decisions about purchases, Canstar Blue undertakes surveys to highlight the top-performing retailers in the eyes of consumers. While we have previously reviewed power companies and gas providers, this year we're introducing a new award for 'Dual Fuel' retailers that offer both services. We've asked over 700 Kiwis what they look for in a good energy company and how they would rate their own dual fuel retailer based on their experiences. The results are in and we can announce that Genesis Energy received five stars in overall satisfaction and is the winner of Canstar Blue's inaugural award for 'Most Satisfied Customers – Dual Fuel'.  Genesis Energy also rated five stars for customer service, energy advice and environmental focus. While there was one clear winner this year, there were some other notable results in this year's review:
Nova Energy was the only retailer to earn five stars for value for money and bill clarity. It received four stars for overall satisfaction
Mercury received four stars for overall satisfaction and five stars for environmental focus
Energy Online and Contact both received four stars in overall satisfaction
Trustpower received three stars for overall satisfaction
Customer service was found to be the greatest driver of satisfaction identified from the survey, followed by value for money and bill clarity. These results suggest that Kiwis are looking for a retailer with more to offer than just cheap rates. While we believe the real-world insight of our ratings provides a fantastic starting point, below we walk you through what else you need to know when shopping for a dual fuel retailer.
List of Dual Fuel Retailers
There are seven dual fuel retailers in New Zealand, however only six received the sufficient sample size to feature in this year's dual fuel ratings. The retailers that offer both electricity and gas are:
Contact
Energy Online
Genesis Energy
Mercury
Nova Energy
Pulse Energy
TrustPower
Keep in mind, however that some retailers only operate in certain parts of the country. This means that not all retailers listed will be available to you. You may also find that some retailers will only sign you up for gas if you already receive your electricity with them.
Best-Rated Dual Fuel Providers
Genesis Energy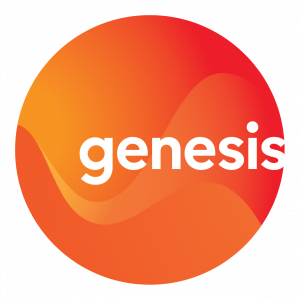 Genesis has three dual fuel offers for customers that sign up to both electricity and piped gas or LPG. The first comes with a 15% prompt payment discount, up to $300 signup credit and 1,000 Fly Buys. The deal is available on either a 12 or 24 month contract period with fixed rates for the duration of the contract. The second deal is a flexible contract with no exit fees and a 15% prompt payment discount. The third deal is a bare-basics plan with Genesis' lowest electricity and gas rates fixed for 12 months, and a 10% prompt payment discount. Genesis LPG customers may also receive one free 45kg of bottled gas.  All dual fuel customers receive double the standard Fly Buys earning rate and double the Power Shouts of single fuel customers.
Contact

Contact offers a range of electricity, gas (bottled & piped) and broadband services. Its energy plans include the Promise Plan, Freedom, Fuel Rewards, Saver Plus and Certainty. Each deal comes with a prompt payment discount of around 18% for electricity or gas customers, plus a small discount for signing up to e-billing and direct debit. 'DualEnergy' customers who have both electricity and gas with Contact also stand to receive a bonus 2% discount.
Energy Online

Energy Online offers electricity, gas and LPG as separate services, in addition to bundles. Energy Online says that its dual fuel deals have competitive prices and no exit fees are included, meaning you can switch without having to pay a penalty. Customers also receive a 20% prompt payment discount, plus up to $100 credit when they sign up for both electricity and gas.
Mercury


Mercury customers that sign up to both electricity and natural piped gas receive a Dual Fuel Discount of 15c off power and gas usage each day. Dual fuel customers can earn Airpoints on both electricity and gas faster, helping toward your next getaway.
Nova Energy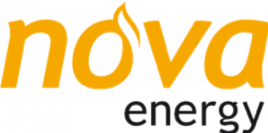 Nova Energy sells electricity, gas and internet. You don't need to sign up with Nova electricity in order to access its gas service, however there are no special dual fuel discounts for customers that do. Nova has two electricity and gas plans: The Home Advantage and the Home Freedom. The former comes with fixed rates until 2020 and $150 account credit, however early termination fees may apply. The Home Freedom is more flexible and has no exit fees, however there are no special perks.
Trustpower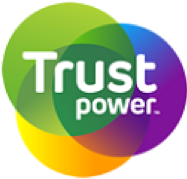 Trustpower is your all-in-one utility company, offering electricity, gas, broadband and more. Trustpower says its rates are competitive, but that customers who bundle their services will save compared to getting the services individually. Trustpower customers also receive monthly billing, a 15% prompt payment discount and the chance to win $1,000 free power every two months.
Should I bundle my electricity and gas?
Bundling electricity and gas is convenient, but is it cheaper? Unfortunately, the answer to that question is not straightforward. While some companies offer special 'dual fuel' discounts, be mindful that these discounts may really just mask inflated rates. For this reason, it's important to look past the perks and discounts and focus on the basic rates. For example, if you see a deal with very low gas rates, but high electricity rates, then it could be worth signing up to gas, but not electricity. Keep in mind that there are over 40 electricity retailers in the market, meaning there is a likely a better electricity deal out there for you somewhere. That said, some retailers will only offer their gas plans if you sign up to their electricity as well.
Pros of Dual Fuel
Cons of Dual Fuel
·       Convenience of bills in one place

·       Possible dual fuel discounts

·       Possible rewards and bonuses

·       May not always offer best rates on both electricity and gas

·       Dual fuel perks sometimes attract break fees
How to find the best deal on electricity and gas
Comparing electricity providers can be tricky, let alone comparing dual fuel retailers. Buying electricity and gas from the same provider certainly makes life a little easier, but you should only do so if you're getting a good deal. Like signing up for any energy plan, be sure to read the small print, including any details of conditional discounts that may be available for getting a dual fuel package from the same provider. It's pretty common for the retailers to offer sign-up bonuses with dual fuel packages, but again, check the rates to ensure that you're getting genuine value. There are two types of charges to look out for:
Daily fixed charge: This is a fixed charge that covers the network and metering costs. This is generally a charge of around $2 for standard users and around 30 to 50 cents per day for low users.
Variable rate charge: This is a charge that reflects the electricity and gas that you actually use. Electricity usage is measured in kilowatt-hours (kWh) and usually costs between 20 to 40 cents per kWh depending on whether the user is a low or standard user. Gas usage is measured in terms of megajoules, with prices usually around 5 to 10 cents MJ.
If you're a small household that doesn't use much energy, then you're probably considered to be a 'low user', which means you're charged high variable rates and low daily fixed charges. Other customers are on a 'standard' plan and receive lower usage rates and higher daily fixed charges.
Finally, keep in mind that customers in some areas are restricted in their options as some retailers do not operate across all of New Zealand. Furthermore, many New Zealanders, particularly South Islanders, do not have access to the piped gas network and must instead rely on LPG if they want gas.
Electricity and gas prices can change frequently, so regardless of which provider you go with, be sure to regularly review your options and don't be afraid to challenge your retailer to give you a better deal.