Consumers have an increasing range of choices when it comes to signing up for a new electricity contract, and as new companies continue to enter the market a range of additional offers, including conditional discount offers, are being incorporated into plans.
The electricity market is evolving, with large and small retailers alike competing for customers, with a host of smaller players setting out to make their presence felt in various regions throughout the country.
The Electricity Authority's 2017/18 Annual Report shows that the closing of the 2017 financial year set a record for the number of consumers switching power companies. While the yearly average for switching sits at around 22, 000 consumers, the 2017 financial year had an increase of 5 per cent compared to the previously set record in the 2015 financial year.
There is now more motivation for retailers to stand out in the market, and conditional discounts, complementing plans and services, can provide a point of difference.
Chances are that consumers considering changing retailers, or looking to open a new account, have come across these types of conditional discount offers, marketed as a part of plans. So, what exactly do these types of offers involve?
Prompt payment discounts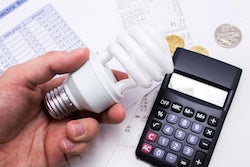 A prompt payment discount is a form of conditional discount where the electricity retailer offers prompt payment discounts as part of their plans. This means the customer receives a percentage discount off their bill when they pay on time, sometimes with an incentive to make payment via direct debit.
A prompt payment discount is therefore essentially a conditional discount whereby the consumer receives a discount when they do something agreed upon with their retailer, under their contract. This is opposed to general discounts which are an in-built and automatic feature of an offer, such as an upfront discount when purchasing a service within a specified time frame.
Many New Zealand electricity retailers offer prompt payment discounts, including Mercury, which offers customers a prompt payment discount of 12 per cent when they pay their bills on time and in full, receive their bills online and pay by direct debit.
Nova Energy is another retailer offering a prompt payment discount, providing residential customers – who pay their bills on time and in full – a 15 per cent discount, applying to residential electricity and natural gas.
It is important to keep in mind that retailers not offering a prompt payment discount are not necessarily more expensive. Pulse Energy, for instance, states that it does not offer a prompt payment discount but offers the best price it can from the start.
You may also be interested in:
More than one service discount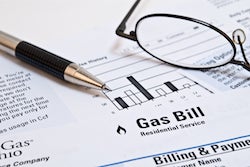 Energy retailers that offer multiple services may provide consumers additional discounts upon the condition that they sign up for more than one service. These sorts of offers can benefit consumers through additional discount rates, while retailers benefit by signing up customers for additional services.
Genesis Energy, for instance, offers a 10 per cent prompt payment discount, along with an additional 2 per cent "Dual Fuel" prompt payment discount for customers who are with the company for both electricity and gas (natural or bottled) at the same residential address.
For consumers in the market for multiple services, these sorts of offers may well be worth looking into, although it is certainly also worthwhile considering and comparing the value of competitors' services on a standalone basis before signing up.
Are conditional discounts worth it?
There are a number of factors that need to be taken into account when considering what sort of value energy conditional discounts will deliver, and consumers should take the time to gain an understanding of what they are signing up for.
While the lure of a big percentage prompt payment discount may grab your attention, take the time to consider all aspects of the plan being offered. First and foremost ensure that the tariff is the most suitable one available in the market for your usage – if you are not on the right tariff, it may well negate any sort of conditional discount you will receive.
Indeed, it could well be that a retailer not offering a prompt payment discount can still provide greater value in the long term by virtue of offering a tariff more appropriate for your usage. Do your homework and compare the benefits of the various offers you are considering, referencing your past electricity usage in developing an understanding of what your future costs may be.
In considering this, also keep in mind which portion of your bill the prompt payment discount will apply to. How will charges potentially not covered by the discount, such as service fees, impact the make-up of your invoice?
Also, consider what will happen if you fail to meet your end of the bargain. For instance, what will the cost of your bill look like if you do not pay on time under a plan with a prompt payment discount, and how do these costs compare to the offers of other retailers, with or without conditional discounts incorporated into their plans?
Of course, it will not be your intention to fail to meet the conditions of an offer, but it is worthwhile being aware of what will happen if you don't when considering the pros and cons of the various plans on offer.
What to keep in mind when weighing up conditional discount offers
Conditional discount offers make up just one aspect of an overall energy plan, and it is certainly worthwhile considering what is being offered by a retailer in its entirety, and actively comparing the offerings of different retailers.
This will range from the costs you will potentially incur under a tariff, to the flexibility of your contract, including taking into account how long you will potentially be locked into a contract, to the customer service offerings of a company, such as online and mobile account management and monitoring.
In considering conditional discount offers, also look beyond the percentage figure being offered and assess exactly what sort of value the discounts will deliver in the context of your electricity usage. It is always worthwhile reading the fine print, and if you have any questions make sure to approach the retailer before signing up for a service.