Renters may not always have the option of signing up for a fixed-term electricity contract, however, dependent upon individual circumstances, there are still a range of choices on offer for both renters and other consumers keen on keeping it flexible.
Renters assessing electricity retailer offerings should keep in mind both the term of their tenancy and the stipulations of their rental contract, along with the conditions of any potential electricity contract they are considering committing to.
While many retailers offer fixed-term contracts (whereby consumers sign up for an agreed period of time and lock in a set rate), there are a growing number of options available that cater to more short-term requirements, with many new-to-market retailers, in particular, focusing on flexible options.
The Electricity Authority's 2016/17 Annual Report advises that five new retailers entered the market in the 2016/17 financial year, with 29 parent companies operating in New Zealand (up from 22 year-on-year), collectively operating 40 retail brands, as at June 30, 2017.
In an evolving market, renters looking for a new electricity contract will do well to assess the range of offers available from retailers large and small, in determining what will deliver both flexibility and the best value.
Why renters should consider keeping it flexible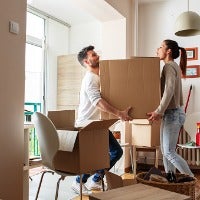 Dependent upon your individual circumstances, it may be worthwhile signing up for a fixed-term contract, especially if you anticipate being a long-term tenant, however, the range of circumstances which may require early cancellation of a contract should be considered.
If you are likely to move house within the next 12 months, flexibility should by necessity be a priority consideration when it comes to your electricity contract.
It is worth keeping in mind that many fixed-term contracts incorporate a "break fee", which will apply if you end the contract before the agreed term, and prior to entering a contract it is worthwhile establishing whether a break fee will apply and what exactly it involves.
As advised by the Electricity Authority: "The break fee applies if you terminate the contract (by switching) before the fixed term ends. If you are on a fixed-term contract with your current retailer, make sure you check the terms and conditions of that contract before you switch."
Flexible contracts, on the other hand, under which retailers may adjust rates over the course of the contract, see consumers free to end their contract at any time, without incurring a break fee.
Renters on short-term leases, in particular, will be well served by exploring flexible electricity contract options.
Small-to-medium-sized retailers focus on flexibility
The Electricity Authority advises in its 2016/17 Annual Report that small-to-medium-sized retailers for the first time lifted their collective share of connections to just over 10 per cent in the 2016/17 financial year.
While many retailers offer both fixed-term and flexible contracts, it is notable that many small-to-medium-sized retailers are promoting a flexible approach. The following are some of the retailers that offer flexible contracts.
Flick Electric

Flick Electric offers consumers a spot price tariff, stating that it passes through all of the wholesale costs of getting electricity to a customer's place without any mark-up, with it charging a separate fee to be a customer's retailer.
Flick states that it "is the first NZ electricity company to use smart meter technology and proprietary software to give customers access to the real-time, wholesale costs of electricity", with customers able to monitor real-time power prices via Flick's Choice app.
Flick does not tie customers into a fixed-term contract, stating that "if you want to go, you're free to".
"It's not that we don't value you as a customer, we just think you should have the right to choose how you buy your power, any time you want," Flick states.
Electric Kiwi

Electric Kiwi, which describes itself as "the smaller, smarter power company", states that it has no contracts and no break fees.
"We're so sure you'll save with us in your first year, we guarantee it," Electric Kiwi states. "No catches, just smart savings."
While Electric Kiwi does not offer fixed-term contracts, its Loyal Kiwi plan sees it offer its "best price today in exchange for your loyalty", with it in turn asking that customers stay for at least a year, with no penalties applying for customers who leave.
"We don't have contracts, and our Loyal Kiwi plan is not a contract either," Electric Kiwi states. "If you are willing to give us your word that you will stick around for one year, then we will take you on your word."
Energy Online
Energy Online, a retail brand of Genesis Energy, states that it offers "great rates and no fixed-term contracts".
Energy Online states that it makes its "electricity plans and prices brilliantly simple to understand", stating that "no matter where you live in New Zealand, there's a plan to suit your needs".
"So whether you want to compare NZ power companies, need simple, smart energy solutions or expect your energy to come without contracts and break fees, Energy Online is the brilliantly simple choice," Energy Online states.
Prepaid Electricity Plans
Prepaid plans, whereby consumers are required to provide upfront payment for electricity (as opposed to at the end of a billing period), also provide an opportunity for renters to take a flexible approach.
These sorts of services require customers to keep ongoing tabs on their electricity spend, and may well be a viable option for renters. The following retailers offer prepaid plans.
Globug


Globug, a retail brand of Mercury, provides for consumers to join with no contracts, no bonds and no credit checks. Once joined, customers can manage their account and view their balance online via the Globug website or app.
"Globug allows you to pay for electricity as you go so you'll find it much easier to manage your electricity spend and keep on top of payments," Globug states.
Globug advises that an account closure fee of up to $35 is charged when a Globug account is closed, including repaying the initial $10 Globug credited to the account.
Wise PrePay Energy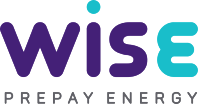 Wise PrePay Energy provides for customers to sign up without a credit check or fixed-term contact, and does not charge a termination fee.
Wise's website and app provide for customers to track their usage and monitor their account balance, with customers able to top-up via the website and app, via internet banking and in-store at participating merchants.
"Pay for your pre-pay energy when it is convenient for you," Wise states. "You choose how much and how often you want to pay. It is power supply on your terms to fit in with your budget."
Whether you're a renter or homeowner, it's important that you regularly compare providers and plans to ensure you're getting a good deal on your power supply.