It may yet still be early days as far as the residential battery storage market is concerned, however 2018 is shaping to be a year of growth for the industry, as the technology continues to evolve and consumers are in turn presented with an increasing range of options.
Certainly, the potential to pair battery technology with residential solar systems has been gaining prominence in recent times. As noted by Electricity Authority Chief Executive Carl Hansen in December last year, "in the last year residential battery storage has started to become a reality".
Consumers interested in installing a residential battery storage system have a range of products to choose from, and as the market continues to evolve it is likely that such systems will become an increasingly attractive option.
Meanwhile, electricity retailers have also been making moves to take advantage of battery technology amid the emergence of new market models, such as peer-to-peer electricity trading and virtual power plants.
All of which means potentially greater market diversity for consumers. So, what are some of the residential battery storage options that consumers have and what should you keep in mind when looking to install a system?
Solar panel systems increasingly popular with consumers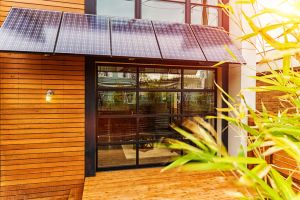 Increasing consumer adoption of solar panel systems in recent years has in turn been paving the way for development of the residential battery storage market.
As advised by the Electricity Authority towards the end of last year, more than 15,000 homes across New Zealand are generating their own electricity, with almost 3,300 homeowners having installed solar panels in 2017, up more than 10 per cent year-on-year.
Of course, residential battery uptake is dependent upon a range of factors, and while the market at a wider level may be evolving in a manner that will assist the deployment of such systems, work continues to be undertaken to make them a more economic proposition.
Battery technology continues to evolve, with manufacturers seeking to drive down costs and deliver increasingly competitive storage propositions, and for consumers keen to pair their solar system with battery storage it is worthwhile keeping tabs on the continued development of the market.
Residential battery storage systems typically represent a large and long-term investment, and whether installation of a system will provide value for money over the long term will vary, dependent upon individual household circumstances.
It is important to give careful consideration as to whether a residential battery storage system is the right option for your household, weighing up the pros and cons of a range of products, and talking to experts within the field.
How is the electricity market evolving?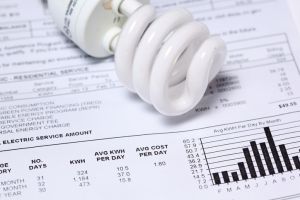 It is notable that electricity retailers are looking to the capabilities of battery technology, which have the potential to drive the development of new market models, in turn providing consumers with a greater range of choice.
For instance, peer-to-peer electricity trading, allowing for individuals to interact with each other to buy and sell electricity via a digital platform, is a market model under which battery technology could play a significant role.
Under the peer-to-peer model, households with solar and battery systems could choose when to sell or store excess power, or to buy additional power for storage as they see fit.
Virtual power plants, which have the capacity to integrate diversified small-scale generation, comprising a network of solar and battery systems, have also been attracting growing attention in recent years, both at a global and local level.
Last year energy generator and retailer Contact Energy advised that it would undertake a virtual power plant trial in Wellington, encompassing installation of solar and battery systems in a number of homes.
"The technology will allow the residents to harness the power of the network of solar generation and batteries and be rewarded for the energy they produce when the electricity grid is under pressure at peak times," Contact advised of the initiative.
Residential battery storage systems: What options do consumers have?
The following are some of the residential battery storage systems currently available.
Tesla – Powerwall 2
Tesla describes its Powerwall 2, which employs lithium-ion battery technology, as compact and simple, with it being "a completely automated system that installs easily and requires no maintenance".
"Powerwall integrates with solar to store excess energy generated during the day and makes it available when you need it, minimising reliance on your utility," Tesla advises.
The Powerwall 2, which is equipped with an internal inverter, has a usable capacity of 13.5 kWh, 100 per cent depth of discharge and 90 per cent round-trip efficiency, while the Tesla app provides for householders to monitor and manage their system.
Measuring in at 1,150 x 755 x 155 mm, and weighing 125 kg, the Powerwall 2 can be floor or wall-mounted, and installed either indoors or outdoors, is scalable up to 10 Powerwalls, and comes with a 10-year warranty.
Sonnen –  sonnenBatterie
Sonnen describes its sonnenBatterie, which utilises lithium iron phosphate battery technology, as "a complete system – ready for connection".
"This means that inside of every sonnenBatterie you'll find not only the extremely durable battery modules, but also an inverter, an intelligent energy manager, measurement technology and the software to operate it all smoothly," Sonnen states.
The sonnenBatterie is available in a variety of configurations, with a usable battery capacity ranging from 2 to 16 kWh, a battery service life designed for 20 years, and comes with a 10-year or 10,000-charge cycles warranty.
Sonnen states that users can check energy usage and production via the sonnenApp, monitoring, analysing and controlling household supply and demand.
Across the different configurations available, the sonnenBatterie ranges in size from 70 x 64 x 22 cm to 184 x 64 x 22 cm, with weights ranging from 55 to 273 kg.
Panasonic – LJ-SK84A home battery storage system
Panasonic's LJ-SK84A home battery storage system employs lithium-ion battery technology, with Panasonic stating that it "delivers a double revolution for New Zealand's energy sector, bringing new flexibility to distributed energy and lower energy costs to consumers".
"The lithium-ion storage battery works in harmony with PV generation," Panasonic states. "By storing excess electricity in the storage battery during the day, clean energy can be used around the clock, even after the sun goes down."
The LJ-SK84A has a usable capacity of 8 kWh, with consumers able to directly set the system's charge/discharge time, with the battery then charged or discharged only during the designated time.
Measuring in at 1,380 x 966 x 279 mm, and weighing 159 kg, the LJ-SK84A can be installed indoors or outdoors.
Enphase Energy – Enphase AC Battery
Enphase Energy describes its Enphase AC Battery, which utilises lithium iron phosphate battery technology, as "an integrated energy storage system that delivers high performance, superior reliability, modular architecture and safety".
"The AC Battery's modular architecture means you'll get a storage solution that's exactly what you need: no more, no less, no wasted costs," Enphase states. "The system is easy to expand on as your needs change, as your family grows or you add an electric vehicle."
The AC Battery has a capacity of 1.2 kWh, 100 per cent depth of discharge and 96 per cent round-trip cell efficiency, while the MyEnlighten app allows users to track energy production and monitor the health of their system.
Measuring in at 390 x 325 x 220 mm, and weighing 25 kg, the AC Battery can be wall-mounted in an indoor space, and comes with an up to 10-year or 7,300-cycle warranty.