Carbon offsetting provides a means by which to mitigate greenhouse gas emissions, with an increasing array of programs tailored for individual consumers having become available amid the ongoing drive to combat climate change and towards a low-carbon economy.
For example, consumers may have come across the option to offset emissions when booking a flight online, paying an extra sum on top of the cost of the flight, which in turn will be directed towards carbon offset projects.
Meanwhile, specialist carbon offset providers offer services via which consumers can calculate their carbon footprint and purchase offsets (often referred to as carbon credits), with providers funding different projects, from reforestation through to renewable energy projects.
Of course, there are a range of different factors that contribute to an individual's carbon footprint – and, along with modifying your activities, carbon offsetting is a process that can deliver additional environmental benefits.
Carbon offsetting and the path to being carbon neutral
From driving a car to eating red meat, there are a variety of activities that directly and indirectly add to an individual's carbon footprint, and as a first step it is important to consider what actions you can take to modify the impact of these activities.
It is worthwhile keeping in mind that some actions that reduce your carbon footprint – such as walking or cycling instead of driving, reducing your electricity usage and adopting energy efficient technologies – also have strong associated health and budget benefits.
In addition to reducing your emissions, carbon offsetting can act as a complementary measure, addressing the environmental impact of your activities by reducing or removing the remaining equivalent emissions created by these activities via funding of different projects.
This is often referred to as being carbon neutral – a term typically used in reference to organisations, with the Ministry for the Environment (MfE) noting via its website that being carbon neutral means "an organisation needs to have net zero greenhouse gas emissions".
The MfE advises:
"Voluntary emissions offsetting allows an organisation or individual to buy or use certified greenhouse gas emissions reductions or removals that were achieved through actions that reduce emissions.
"These emissions reductions or removals can offset an organisation's carbon footprint. For example, an organisation could fund native forest regeneration, which will remove CO2 from the atmosphere. The CO2 removed from this forest can offset their organisation's carbon footprint."
For individuals seeking to reduce their carbon footprint, in addition to modifying activities that contribute to greenhouse gas emissions, it is certainly worthwhile calculating your carbon footprint, with many calculators available online, and then determining how to proceed with regard to offsets.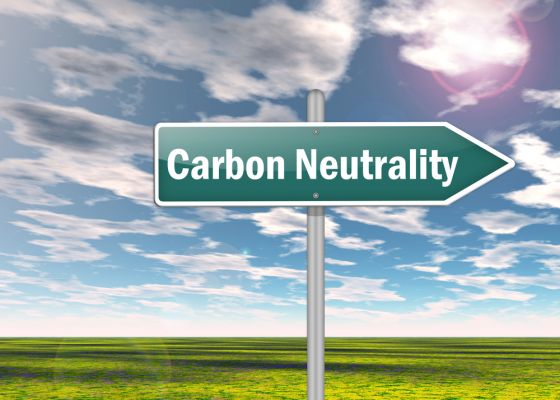 Purchasing carbon offsets
When it comes to purchasing offsets, it is important to research the range of options available, with consumers typically having the choice of offsetting activities such as air travel at the point of purchase or engaging with a specialist offset provider.
Carbon offsets are typically measured in tonnes of carbon dioxide equivalent, with one offset typically representing one tonne of greenhouse gas emissions reduced or removed as the result of a project, with a range of activities potentially being applied to creating offsets.
The price of carbon offsets can vary depending upon the project, and there are a number of different factors that contribute to the cost of each offset, including the size, location and quality of the project.
Different types of carbon offset projects include:
Renewable energy – including wind, solar and hydropower projects.
Forest restoration – capturing carbon dioxide from the atmosphere.
Energy efficiency – promoting uptake of a variety of energy efficient technologies.
Sustainable energy –  including renewable energy projects and encompassing a range of sustainable sources.
Consumers looking to purchase carbon offsets should research the provider and the projects available, and should consider what sort of value is delivered by specific projects, including any additional benefits (such as social and other environmental benefits) beyond emissions reduction.
Along with researching a provider, consumers should consider whether a project has third-party verification, with a number of different standards (such as the Verified Carbon Standard and the Gold Standard) used to verify projects.
Carbon offset programs
Carbon offset programs manage emissions removal and reduction in a variety of ways, and it is certainly worthwhile considering the different types of projects available, and the range of benefits respective projects deliver, in determining the specific type of project you'd like to support.
The following are examples of some of the carbon offset programs currently available for individual consumers.
Air New Zealand FlyNeutral
Air New Zealand advises that under its FlyNeutral carbon offset program individual travellers booking a flight on most of its websites have the option of selecting to offset emissions from their flight, with the cost of carbon credits added to the total paid for the flight.
Customers who decide after booking their flight that they wish to offset some or all of their emissions can use Air New Zealand's carbon offset calculator, which can be found at its website.
Air New Zealand has partnered with ClimateCare to deliver the program, stating that the projects supplying carbon credits to the program "have been chosen carefully to provide permanent, verified and sustainable emission reductions".
Air New Zealand advises that the projects are based in New Zealand, along with other countries it flies to, particularly in the Pacific region, with all New Zealand permanent native forest restoration projects managed and sourced by Permanent Forests NZ, and all international sustainable energy projects managed and sourced by ClimateCare.
In May this year, Air New Zealand advised that it and its customers have purchased more than $1 million worth of carbon offsets from permanent New Zealand native forestry projects via  FlyNeutral.
Toitū Envirocare
Toitū Envirocare (formerly Enviro-Mark Solutions), a wholly owned subsidiary of Manaaki Whenua – Landcare Research, a government-owned Crown Research Institute, provides carbon and environmental programs for businesses, along with tools for individuals.
Toitū offers calculators for individuals to estimate their household or travel carbon footprint, which incorporate New Zealand-specific data and averages, providing for users to compare themselves to the wider community.
The household calculator provides for users to enter household and transport activity data (from electricity bills to air travel and vehicle use), and the travel calculator provides for users to enter domestic and overseas travel data (from flights to vehicle use, public transport and accommodation).
Once calculated, users have the option of offsetting their emissions and selecting the type of carbon offsets they would like to purchase, receiving an offset certificate and receipt via email.
Toitū advises that it sources a portfolio of carbon credits from a range of compliance and voluntary standards, from a range of countries and across a range of project types, with further information available via its website.
Image credits: Francoimage/Shutterstock.com, Lazyllama/Shutterstock.com, Mindscanner/Shutterstock.com