Each year, about 6,000 people take complaints about electricity or gas to free and independent complaints service Utilities Disputes (formerly the Electricity and Gas Complaints Commission). Canstar Blue catches up with Commissioner, Nanette Moreau, to find out more.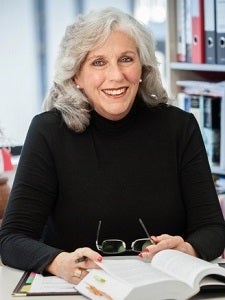 "We've been investigating electricity and gas complaints since 2001," says Utilities Disputes Commissioner, Nanette Moreau (pictured, right). "We're delighted to have recently established two new complaints schemes within the Utilities Sector and can now investigate complaints about fibre installation on shared property, and about water, for Auckland Watercare customers."
However, Ms Moreau says it's power bills – electricity and gas – that is the most common issue people contact Utilities Disputes about.  In the past year (May 2017 – May 2018), the portion of billing-related energy complaints rose from approximately 55% to 75% of all complaints.
"Sudden high bills, back bills and incorrect rates are among the common billing issues we consider," says Ms Moreau. "We hear from people who tell us about receiving higher charges without notice, or perhaps a group of tenants who say they have received a big bill from out of nowhere – these are all familiar stories. In the first instance, consumers should talk through the issues with their provider. If the issue remains unresolved, we encourage people to contact our service – it's entirely free to come to us."
"While we can't make decisions about the price of electricity or gas, we can investigate whether your bill is accurate, and whether your pricing plan is the most appropriate for you and your lifestyle. We can also look at customer service and consider whether the communication and information provided was reasonable."
Each complaint is considered individually by the team at Utilities Disputes. "Our experienced conciliators are trained in professional dispute resolution," says Ms Moreau. "A meeting will often be facilitated between the parties, most often on the phone. If the complaint remains unresolved after that, then I – as Commissioner – can make a decision, which is binding on the company."
Power outage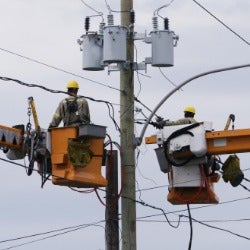 Other common energy complaints include supply – including power surges or outages, disconnections, and issues with switching energy companies.
"Disconnection and disconnection notices cause a lot of stress. We talk through the situation with both parties, consider whether enough notice has been given, and check out the options."
Switching energy companies can cause problems when an unexpected break, or termination, fee is received, or when the contract with the new company doesn't meet expectations. "Competition and increased consumer choice can be positive, and the decision to switch companies is entirely yours. We simply urge you to switch carefully," says Ms Moreau. "Check the contract and ask questions about fees."
"People have the right to ask questions and to complain. Complaints can create positive change and both consumers and the industry can learn from them. It's rewarding to be part of a feedback process that enables businesses to improve their practices and empowers consumers to make more informed choices."
If you have an issue with your power company, go to Utilities Disputes, or contact them on 0800 22 33 40 or email info@utilitiesdisputes.co.nz