Consumers looking to sign up to a new electricity plan may be considering whether to commit to a fixed-term or flexible contract, and it is worthwhile assessing the pros and cons of both options before making a decision.
As more retailers have entered the market, electricity plans have become increasingly varied, and many retailers offer both fixed-term and flexible contracts in seeking to cater to all types of consumer demand. Many of the smaller retailers, and comparatively new entrants to the market, promote their no-contract offerings, with the emphasis firmly on flexibility.
Certainly, there is no shortage of either fixed-term or flexible offerings for consumers weighing up their options. The Electricity Authority's 2016/17 Annual Report shows how the market is evolving, with five new retailers having entered the market in the 2016/17 financial year – while, as at June 30, 2017, there were 29 parent companies operating in New Zealand, up from 22 year-on-year, collectively operating 40 retail brands.
Given the increasing range of retailers, is it better to keep your options open with a flexible contract, or is it time to strike while the iron is hot amid escalating competition for the consumer dollar, choosing long-term security in the form of a fixed-term contract?
What are fixed-term and flexible contracts?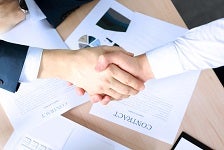 Contract length should, of course, be a primary consideration for consumers weighing up whether to a sign up to a new plan, while, regardless of whether a contract term is fixed or flexible, it is also certainly worthwhile delving deeper into retailer offerings.
Fixed-term contracts see consumers sign up with a retailer for a fixed period of time, locking in a set rate over the course of the contract, with a break fee typically applying if the consumer wants to end the contract before its expiration.
As advised by the Electricity Authority: "The break fee applies if you terminate the contract (by switching) before the fixed term ends. If you are on a fixed-term contract with your current retailer, make sure you check the terms and conditions of that contract before you switch."
Flexible contracts, conversely, provide more avenues for the retailer to adjust its rates, however do not require a consumer to commit to a fixed term, with consumers free to end their contract at any time, without incurring a break fee.
As advised by retailer Meridian Energy of its respective fixed-rate and variable pricing options:
Fixed rate: the Meridian charge and network charge each month is fixed for the term of the contract, with the Meridian charges covering the price of energy and retail services like meter reading, billing and customer support, while only government and regulatory charges such as GST and the Electricity Authority levy can change.
Variable: no fixed-term contract, with Meridian able to change rates by providing consumers 30 days' notice.
A fixed-term or flexible contract: Which one should you choose?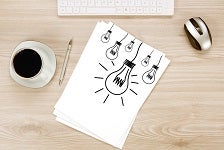 Of course, the specific circumstances, requirements and usage patterns of a household will play a large role in determining whether a fixed-term or flexible contract is the best option. Fixed-term contracts could potentially provide security amid rising electricity prices, however consumers should also keep in mind that if prices fall they may be stuck paying a higher rate at times during their contract.
Flexible contracts, meanwhile, will be more responsive to market movements, and if prices are trending downwards this will be positive, however there is also the potential for price rises to add up over time.
Renters on short-term rental contracts will likely be better off opting for flexible contracts, allowing for termination at any time, while home-owners may be more inclined to opt for the price security offered by a fixed-term contract.
In assessing fixed-term and flexible contracts, consumers should pay close attention to tariff and fixed, daily rates prior to making a commitment and should compare the options on offer from a variety of retailers.
What does the data say?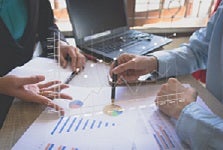 Of course, it is impossible to know exactly what will happen in the future, however consumers can look to past patterns in determining what the best course of action will be when seeking to sign up to an electricity plan.
Ministry of Business, Innovation and Employment (MBIE) national residential sales-based electricity cost data, based on the actual volume of electricity sold and the total revenue, provides insight into the fluctuation of costs over time.
The following MBIE data shows the residential cost per unit and annual percentage change, and annual average electricity expenditure per household over the past five years (real costs, including GST, in the year to March):
2013 – 27.88 c/kWh (up 2.3 per cent); $2,093
2014 – 28.48 c/kWh (up 2.1 per cent); $2,102
2015 – 29.02 c/kWh (up 1.9 per cent); $2,112
2016 – 28.43 c/kWh (down 2 per cent); $2,066
2017 – 28.79 c/kWh (up 1.3 per cent); $2,029
The data, which includes prompt payment, multi-fuel and online discounts, as well as incentive and retention payments, along with the rates paid by customers on fixed-term plans, shows that prices have been edging up over the past five years, however the movement has not all been one way.
Certainly, the market is subject to fluctuations, and it should not be taken as a given that costs will constantly rise year-on-year – in fact, in recent years average costs have actually fallen compared to previous years.
Of course, this data provides a general overview of what is happening in the electricity market, and consumers should additionally take into account regional variations in pricing, along with the specific requirements of their household, in deciding upon the best course of action.
You may also be interested in:
What to keep in mind
There are a range of factors to keep in mind when signing up to a new electricity plan, and consumers should assess all of the charges and potential discounts involved, along with the suite of services on offer from a retailer, such as online and mobile account management and monitoring, in deciding upon the best option.
When assessing fixed-rate contracts, keep in mind how long the contract will run for, and determine exactly which charges will be fixed over the agreed period of time, and which charges will be subject to fluctuation.
Consumers should also determine how much a break fee will be in the event that a contract is terminated early, while it is also worthwhile determining if your contract will be automatically renewed for another fixed term upon its expiration, and what you will need to do if you wish to end the contract.
For consumers signed up to flexible plans, it could pay to monitor variations in the rates you are paying and to compare these rates to the offerings of other retailers. If you see more attractive rates on offer, it is certainly worthwhile contacting your retailer to see if they can match the offer.