Ensuring your home is heated this winter isn't just a good idea to keep your toes toasty. Insulation and heat pumps are an investment in your property with a positive pay-back, and there's a number of heating grants and interest-free loans from banks and councils out there to help with the costs.
Half of all Kiwi homes lack adequate insulation, which makes them cold, damp and expensive to heat. It's impacting New Zealanders' well-being, with one in six Kiwis affected by respiratory disease. Since July 2019 ceiling and underfloor insulation has been made compulsory in all rental homes (where it's reasonably practicable to install). If you retrofit insulation in your home, no building consent is required for ceiling or floors, according to smarterhomes.org.nz. However, you are required to have a building consent for retrofitting insulation in external walls, or specific approval from your council's building inspector that it's not required.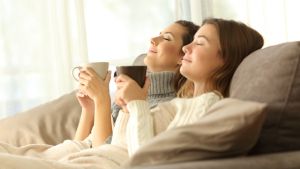 Pay for heating with your mortgage
Most banks will allow the costs of insulation and other energy efficiency products to be added to home mortgages. The costs can be incorporated into your existing mortgage over the same term or as a shorter-term loan at the same interest rate. Insulation, heat pumps, and ventilation can generally be added, but ask your bank specifically what they cover. 
ANZ, for example, offers interest-free home loan top-ups for healthier homes. You can apply for interest-free home loan top-ups of up to $5000 for insulation and up to $5000 for heat pumps, payable over 4 years.
Compare home loans here with Canstar
The Warmer Kiwi Homes program for low-income homeowners
Before looking into payment options, check whether you're eligible for funding. Community trusts and the government recognise the significant impact that adequate insulation and energy efficient heating have on creating a healthier home. The Warmer Kiwi Homes program (run by the NZ government) offers funding towards heat pumps, efficient wood burners and pellet burners, and ceiling and underfloor insulation for low-income homeowners.
Warmer Kiwi Homes grants cover:
67% of the cost of ceiling and underfloor insulation – in some areas, funding from community organisations means the cost to the homeowner is even lower for insulation.
67% of the cost of a heat pump or an efficient wood burner or pellet burner for the main living area.

Grants for heaters are capped at $2500.
Energywise's eligibility tool will tell you if you qualify for the program.
Help from your local council
The government is also working with local councils to allow you to pay insulation and heating costs as part of your rates bills. You'll find the councils offering this financial help (at a set interest rate) on the Energywise website. Dunedin City Council (DCC) operates their initiative Warm Dunedin, for example. The targeted rate appears as a separate line on your rates account. The interest rate is fixed at 5.7% per annum and is charged from the date the DCC pays your service provider.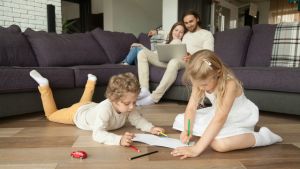 Other tips for a warm home
Stop draughts – if a home is prone to draughts, it can be more difficult and expensive to heat. Blocking draughts is usually cheap and easy, from doors and windows, to chimneys and fireplaces, ceilings and floors, electrical and plumbing passages, extractor fans and recessed downlights.
Consider how much heat you actually need –  it's worthwhile considering how much heating is needed for your household, and, in determining the level required, how to maintain a balance between potential overheating and under-heating. As a general rule, only heat the room that you are in. Try to keep the temperature between 18C and 21C.
Make smart electricity decisions – making smart moves across the range of appliances used in a household can help to drive down electricity costs during the winter months.
There's never a bad time to compare energy plans. Hit the button below to compare electricity companies with Canstar:
Compare electricity providers for free with Canstar!
Sign up to receive more tips like this straight to your inbox.
By subscribing you agree to the Canstar Privacy Policy