Sales of incandescent light bulbs have plummeted in recent years, as consumers increasingly turn to more energy-efficient LEDs, according to figures recently released by the Energy Efficiency and Conservation Authority (EECA).
The IRI New Zealand figures show that supermarket sales of incandescent bulbs have almost halved since 2015, dropping from about 4.6 million in the year from May 2015 to the end of April 2016 to about 2.8 million in the year to the end of April this year.
Meanwhile, over the same period, sales of LEDs have more than doubled, growing from about 248,500 in 2015 to over 604,000 to the end of April this year, with consumers seeking to tap into the long-lasting lighting benefits provided by LEDs.
LEDs provide a range of advantages over incandescent bulbs, including greater energy efficiency, reduced electricity costs and a longer lifespan, and should be a key consideration for households looking to drive down electricity usage.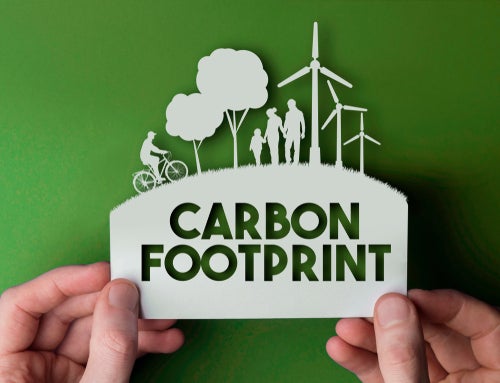 Save electricity and reduce carbon footprint: Renters also have options
The sales figures have been released as the EECA's Gen Less campaign, which "unites New Zealand individuals, organisations, businesses and the government to live and work in more climate-friendly ways", currently focuses on LEDs as an easy way to reduce carbon footprint.
Given that LEDs can last up to 15 times longer than incandescent bulbs, and with consumers not buying new LEDs every year, EECA Chief Executive Andrew Caseley noted that "we think the most relevant figure is the drop in sales of inefficient incandescent light bulbs".
Caseley pointed to replacing lights with LEDs as being "one of the simplest things that people can do to save electricity and reduce their carbon footprint".
"These trends are very encouraging because LEDs save households money and contribute to reducing greenhouse gas emissions through reduced energy use," he stated.
"If 100,000 more New Zealanders switched all their household lighting to LEDs, that would prevent 1,669 t of C02 being released into the atmosphere per year – that's equivalent to roughly 35,000 people not flying from Auckland to Wellington per year."
When it comes to options for renters, the EECA highlights the potential to swap old lighting for new LEDs.
"At EECA, we recommend renters switch to LEDs and carefully store the old incandescent bulbs, replacing them when they leave and taking the LEDs to the new home," Caseley said.
"We also recommend everyone treats LEDs as an appliance – keeping receipts and contacting the manufacturer if they don't meet their warranty claims."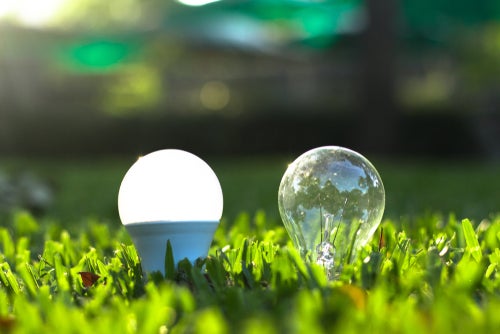 LED breakdown: Where the savings lie
The Electricity Authority's 2018 Electricity in New Zealand report shows that lighting accounts for 13 per cent of electricity usage in the typical household, and it makes sense for consumers to explore their options in seeking to drive down costs.
It is important to keep in mind that while LEDs might cost more upfront than incandescent bulbs, over time the costs of using incandescent bulbs will add up, with it making sense to approach lighting purchases from a long-term perspective.
The EECA's Energywise website advises of LEDs:
They are climate-friendly, lasting much longer than incandescent bulbs (based on manufacturer claims).
They waste less energy, being very efficient and long life, using up to 85 per cent less electricity than traditional incandescent bulbs.
Most LEDs are priced at less than $10 per bulb, with some costing as little as $3.
Each LED bulb bought to replace an incandescent bulb can provide savings of $100 to $300 over its life (depending upon the wattage of the bulb being replaced).
LEDs are good for all general household lighting usage.
What to keep in mind when LED shopping
As advised via Energywise, there's a range of choices when it comes to LED lighting, with LEDs available as standard light bulbs, candles, spotlights and recessed downlights, and available at most hardware stores, supermarkets and speciality lighting stores.
There are a number of factors that consumers should keep in mind when shopping for LEDs, and it is certainly worthwhile comparing what is on offer from different brands and matching it to your household's requirements.
Energywise advises:
Make sure that the new bulb has the same type of base as the one that is being replaced, such as a bayonet or screw-fitting for standard bulbs.
Use the wattage of the incandescent bulb being replaced in determining the brightness required, with LED packaging usually indicating the equivalent wattage of incandescent bulbs producing a similar brightness.
The chances are LEDs will appear brighter than an equivalent standard incandescent bulb as the beam angle of LEDs is narrower, with the light coming out more focused.
A lumens number on the packaging is a measure of the light output, with the higher the lumens, the brighter the light, while wattage measures the energy a bulb uses. With both lumens and wattage appearing on most packaging, this can be helpful in determining which bulb uses the least energy for the most light output.
Warm white LEDs produce a more comfortable light, suitable for most rooms, while cool white LEDs are good for task lighting, employed when contrast is important.
LEDs need good ventilation and shouldn't be used in closed fittings, as they are likely to fail early if they get too hot.
It is recommended to replace the whole fitting for recessed downlights with a dedicated LED downlight.
If a dimmer switch is required, check the packaging to ensure the model is suitable and the dimmer switch is compatible with the bulb.
Of course, if in doubt about any aspects of LED lighting it is worthwhile consulting with a lighting professional.
Keep in mind other factors that can help you save
Adopting LEDs is one step among many in reducing your household's lighting electricity usage, and it is worthwhile considering a range of additional factors in assessing how your household can further drive down usage.
Of course, at a very basic level this means only using lights when they are needed and being vigilant about turning lights off when leaving a room, while householders are also well advised to consider if they are making the most of natural light.
As advised via Energywise:
Natural light can be enhanced by light-coloured walls and surfaces, providing a reflective surface, while skylights and solar tube fittings can be used in rooms without much natural light, increasing natural light without glare.
Surface-mounted ceiling and pendant lights (hanging down from the ceiling) are available in a range of designs suited for ambient or task lighting and won't compromise ceiling insulation, with the wide beam "flood" effect allowing for the lighting of large spaces.
Lights fitted with dimmers can both help set different mood lighting and save on electricity bills.
Outdoor or security lighting, which can potentially be left on for long periods of time, can be sensor controlled, providing safety and energy savings.
It is important to take a comprehensive approach and to keep in mind that while LEDs can help to reduce electricity usage and costs, the manner in which households use lighting should also actively be considered.
Image credits: Sanook Nuk/Shutterstock.com, Ink Drop/Shutterstock.com