Electric Kiwi and Flick Electric Co are joint winners of Canstar Blue's award for Most Satisfied Customers | Electricity Providers
From putting on an extra layer – rather than cranking up the heat – to turning off lights and choosing the energy-saving option, Kiwis do want to save on electricity costs in their homes. It's just most of us are ignoring one of the biggest bill-saving options: changing power companies. It's a set-and-forget mentality that is costing consumers dearly in the form of higher power bills.
Here in New Zealand, the five big energy companies are also the main generating companies. In industry slang, they are the big gentailers, as they generate and retail, or sell, their own power. However, consumers still have a lot of choice when it comes to their power provider. There are 39 different electricity companies in the market, from the big players and their own smaller brands, to independents.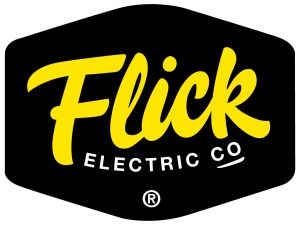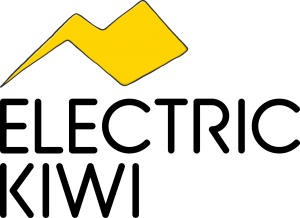 Over the past two decades, these smaller players have harnessed the power of new smart electricity meters and the internet, driven competition and helped keep a lid on prices. In the process, they've shifted control of power bills into the hands of their customers.
As part of Canstar's mission to inform consumers of the best NZ has to offer, we canvassed the opinions of 3986 New Zealanders who have electricity accounts across a range of categories, to measure and track their satisfaction.
To decide which electricity providers offer the best levels of customer satisfaction, each was rated across the following categories:
Overall Satisfaction
Bill & Cost Clarity
Customer Service
Ease of Sign-up
Focus on Environmental Sustainability
Online Tools and Advice
Value for Money
Emerging as the joint winners with 5 Star satisfaction ratings, Electric Kiwi and Flick Electric Co were the clear favourites in our satisfaction survey. Winning Canstar Blue's award for Most Satisfied Customers | Electricity Providers is a great achievement for the two independent power company start-ups, in the face of stiff competition from the industry's bigger, more established brands.
Bill shock – the remedy!
Throughout Canstar's research, the message was clear: people are worried about their home electricity usage, especially for heating. Nearly 40% of those in the survey said they worry about their power bills, and an even greater percentage are trying to reduce them:
• 75% are actively trying to reduce their power usage through energy saving appliances
• 50% use blankets and extra clothes to keep warm inside during winter, rather than cranking up the heating
And it's not just thrifty boomers preferring thermals and winter woollies over bill shock. It's the young who are most concerned. While 57% of 18- to 29-year-olds are rugging up in an effort to save on power usage, that number drops to just 40% for the over 70s.
However, despite these concerns, few people are actively seeking out cheaper power. Only just over a third (36%) in Canstar's survey said they'd compared electricity providers over the past year, and just 13% had made a switch.
This is where Canstar's ratings can help. If you're interested in saving money on your electricity usage, and want to compare the different providers in the market on customer service as well as price, check out our full electricity satisfaction ratings.
As well as the joint winners of our Most Satisfied Customers award, Flick Electric Co and Electric Kiwi, you'll find a full rundown of the other players in the electricity market. Just click on the big button below:
Compare electricity providers for free with Canstar!
Enjoy reading this article?
You can like us on Facebook and get social, or sign up to receive more news like this straight to your inbox.
By subscribing you agree to the Canstar Privacy Policy