The number of New Zealand households with electricity smart meters has risen steadily over the past few years, paving the way for an evolving suite of retailer digital services and new types of tariffs, and occurring alongside the continued evolution and consumer uptake of residential energy generation and storage technologies.
The Electricity Authority's recently released Retail Market Snapshot tool reveals that 81.1 per cent of residential consumer connections had a smart meter last year, up from 77.6 per cent year-on-year, and having grown from 62.6 per cent of connections in 2014.
Smart meters have now become standard, ushering in a new electricity era, delivering further insight into electricity usage, providing for more accurate, real-time reading of household electricity consumption and more accurate billing.
Drawing on smart meter insight, many retailers now provide a variety of online management and monitoring services, regularly updated with real-time usage information, with many also providing on-the-go mobile app access.
Meanwhile, a number of new electricity retailers have arrived to market, basing their retail models on smart meter technology, which in turn has given rise to different types of offerings, such as time-of-use, spot price and pay-as-you-go tariffs.
Smart meters provide real-time insight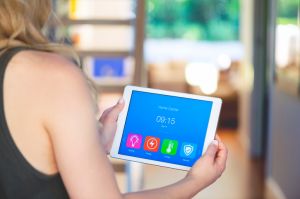 While the rollout of smart meters has been underway in New Zealand for a number of years, whether or not you currently have a smart meter will depend upon your retailer, and householders without a smart meter should contact their retailer for further information.
While the previous generation of analogue meters required physical reading of meters, smart meters provide for remote data transmission.
As advised by the Electricity Authority: "A smart meter records the amount of electricity your household is actually using at half-hourly intervals, and sends the data daily to your retailer using similar technology to text messages or a radio network."
The Electricity Authority lists the following as some of the benefits of smart meters:
More accurate electricity bills – retailers would frequently estimate bills with analogue meters, rather than sending a meter reader to your house every month.
Online forecasts of what your bill looks like – some retailers are providing forecasts, meaning that customers will know how much their bill is likely to be.
Online tools – some retailers provide online tools allowing customers to track their power consumption as it is used.
An increasing range of time-of-use tariffs – retailer introduction of these types of tariffs, under which the cost of electricity varies according to the time of day, allows customers to schedule use of appliances during lower-cost periods.
For consumers keen to explore retailer offerings, it is worthwhile learning about how your retailer is using smart meter technology to provide tariffs and digital services, how this compares to other retailers, and how you can take advantage of smart meter services on offer.
Retailer offerings: New types of tariffs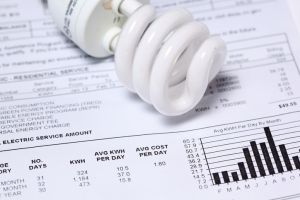 A number of new electricity retailers have entered the market in recent years, many of which base their offerings around smart meter technology, providing consumers with a greater range of tariff choices.
Electricity Authority figures show how the market is evolving, revealing that in 2011 consumers had a choice of between five and 16 retail brands, depending upon where they lived, with this number having risen to between 12 and 35 in 2017.
Meanwhile, small and medium-sized retailers supplied 11.1 per cent of consumer connections in 2017, up from 9.4 per cent year-on-year, and having grown from 7.5 per cent of connections in 2014.
Among the retailers utilising smart meter technology to provide services are:
Flick Electric – Flick provides customers with a spot price tariff, stating that it "is the first NZ electricity company to use smart meter technology and proprietary software to give customers access to the real-time, wholesale costs of electricity".
Flick states that it passes through all of the wholesale costs of getting electricity to a customer's place without any mark-up, with it charging a separate retailer fee to be a customer's retailer.
Electric Kiwi – Electric Kiwi's Hour of Power allows customers to choose an off-peak hour each day in which they will receive free electricity.
"You can change your Hour of Power at any time," Electric Kiwi states of the service. "Your free time slot will remain the same until you decide to choose a new one. Any change before midnight will be active for that day."
Power Direct – Power Direct uses smart meter technology to "pinpoint exactly when your power is used and then charge you the wholesale price".
"As a wholesale provider we pass on your electricity charges at cost, along with the 'spot price' of power and a small retail margin," Power Direct advises of its service.
Globug – Globug's prepay service provides for customers to pay as they go, monitoring usage and costs via a range of digital tools.
Customers can check their current balance and top up their account via the Globug app, see an estimate of how many days of power they have remaining, and see how much they are spending by the day, week or month.
Retailers may offer a variety of tariffs, from single rate tariffs, charged at the same rate 24 hours a day, to time-of-use tariffs, and it is certainly worthwhile considering a range of tariffs, both traditional and new, in determining which model is best suited to your household's usage patterns.
You may also be interested in:
Smart meters to play a critical role in the energy future
Smart meters used in conjunction with a number of emerging technologies are poised to play an important role in the continued evolution of the electricity market, as new market models, such as peer-to-peer electricity trading, emerge.
As observed by the Electricity Authority in its Multiple Trading Relationships consultation paper released last year, technologies such as solar panels and batteries, along with data collection and analysis improvements, "are triggering change to the electricity industry and markets".
Certainly, solar panel uptake has risen significantly in recent years, with the Electricity Authority's Retail Market Snapshot showing that 17,596 consumer connections had solar installed last year, up from 13,290 year-on-year and 5,265 in 2014.
Meanwhile, residential battery technology continues to be developed, with the wider market for different storage technologies growing, providing households with the capacity to both generate and store energy.
As this new wave of generation and storage technology is released to market, smart meters are set to play a critical role in managing an increasingly complex flow of information, and it is certainly worthwhile keeping an eye on market developments and retailer offerings.