Consumers have an increasing range of options at their disposal when it comes to choosing an electricity retailer, and in assessing what the market has to offer it is certainly worthwhile weighing up whether switching from your current provider will deliver greater value.
If you are considering making a switch, you are by no means alone, with recent Electricity Authority figures showing that consumers have been switching retailers in greater numbers than ever before. According to the Electricity Authority, over 440,000 switches between electricity companies were made in 2017, up from the previous record of 417,642 in 2015.
Meanwhile, the Electricity Authority's 2016/17 Annual Report advised that five new retailers had entered the market in the 2016/17 financial year, and that, as at June 30, 2017, there were 29 parent companies operating in New Zealand, up from 22 year-on-year, collectively operating 40 retail brands.
"Customers who switch are not only finding better deals, they are adding competitive pressure to the retail electricity market, which benefits most consumers," the Electricity Authority stated in the report.
As the market continues to evolve, consumers will likely benefit from actively comparing the offerings of their current and competitor retailers. So, what should consumers keep in mind when switching providers?
What is your current contract status?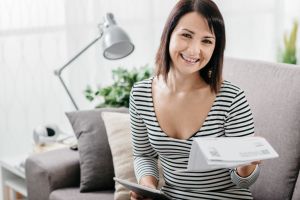 For consumers considering switching companies, as a first step it is worthwhile establishing what your contract status with your current retailer is. If you are currently on a fixed-term contract, a "break fee" may apply if you seek to end the contract before its expiration.
As advised by the Electricity Authority: "The break fee applies if you terminate the contract (by switching) before the fixed term ends. If you are on a fixed-term contract with your current retailer, make sure you check the terms and conditions of that contract before you switch."
If you are in doubt, it is worthwhile contacting your current retailer directly. The Electricity Authority notes that if a break fee does apply "you can always talk to your retailer about how that fee applies, or if they can offer you a better deal".
If you can negotiate improved terms with your current retailer, it may well be worthwhile staying put rather than switching.
New retailers, new technology, new consumer opportunities
The Electricity Authority advised in its 2016/17 Annual Report that small-to-medium-sized electricity retailers had gained 33,953 connections over the course of the year, for the first time lifting their collective share of connections to just over 10 per cent.
New retailers are providing greater market diversity, and are in some cases utilising new technologies to provide a point of difference, and consumers now have greater scope to match their specific electricity requirements to the respective offerings of retailers.
The ongoing smart meter rollout has allowed for the exchange of real-time usage information, underpinning many of the new offers from retailers, while the digitalisation of services has made account information increasing accessible.
Some of the new types of tariffs on offer from retailers include:
Time-of-use tariffs – under which customers are charged varying usage rates according to the time of day, with these types of tariffs typically divided into peak and off-peak hours.
Spot price tariffs – the Electricity Authority advises that spot prices are what "retailers pay when they buy electricity from the wholesale market". Customers on these sorts of tariffs pay a rate based on the current, real-time cost of electricity.
Prepay tariffs – under which customers pay as they go, as opposed to the traditional model of paying at the end of a billing period.
Meanwhile, the growing use of solar panels and the continued development of residential battery storage systems, provide the basis for new market models, such as peer-to-peer trading, with these technologies providing households with greater capacity for energy generation and storage.
If you are looking to switch, it is also worthwhile considering your long-term electricity requirements in conjunction with retailer offers. It may well be that solar panels or battery technology is a suitable option for your household.
Compare the costs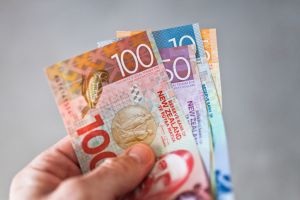 Consumers considering switching should carefully consider the structure of the tariffs on offer from different retailers, and how tariff structure will potentially impact the total costs accrued over a billing period.
In doing so, it is worthwhile looking at your historical usage with your current provider, using this information to help estimate what future costs you can expect under different tariffs, and in determining what sort of tariffs are suited to your usage. For instance, if your usage patterns reveal that the majority of your usage occurs at certain times of the day, a time-of-use tariff may be an appropriate option.
Meanwhile, spot price tariffs may be an option for consumers who are keen on playing an active role in their electricity account management and who are capable of moderating their use at short notice in response to market movements.
Many retailers provide online bill comparison and estimate services for prospective customers, and it is also worthwhile contacting the retailer directly if further information about costs is needed.
You may also be interested in:
Compare the services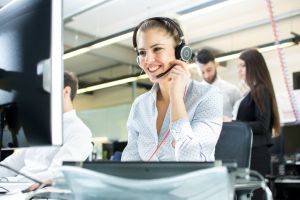 Along with the structure of tariffs, it is worthwhile considering the full suite of services on offer from respective retailers, along with any additional incentives, in deciding whether to make the switch.
Dependent upon your requirements, it may well be a combination of pricing, services and other offers that makes one retailer stand out from the next. Consumers should consider:
Customer service – can the retailer be contacted via phone, email, online live chat or social media? What sort of topics are covered and what sort of information does a retailer provide via its website?
Account monitoring and management – what sort of online and mobile app account monitoring and management tools does the retailer provide? Tools may include the ability to look back over historical usage, monitor current usage and estimate costs for a billing period.
Billing options – what sort of payment options does the retailer provide? Can you pay online, via internet banking or phone? Is direct debit a requirement? Can payment be made in person at an NZ Post shop, or by cheque via mail? Can you spread your payments out weekly or fortnightly over a billing period?
Bonus offers – what other incentives are retailers offering? These incentives may range from pay-on-time and direct debit discounts, to one-off joining incentives, to bundled offers incorporating additional services, to loyalty programs.
Time to make the switch?
Once you have decided to make the switch from one retailer to another, you will need to initiate the process with your preferred retailer. This can typically be carried out online, with many retailers advising that the application process can be completed in minutes.
The retailer will then undertake the process on your behalf, notifying you once the switch has been completed. As advised by the Electricity Authority: "If you switch electricity retailers there will be no disruption to your electricity supply. The new retailer will take care of all the transfer arrangements."
Consumers who have a specific query, or who want further information on how the process will take place, should contact the retailer they are switching to directly.