Winter is the time of year when electricity bills have an extra potential to hit hard, however for households that choose and use electric heaters wisely, it is possible to both stay warm and keep costs down.
As noted by the Electricity Authority, for the large majority of consumers on fixed-price contracts, the sole reason bills rise during winter is because more power is used for electric heater – and, while a rise in usage may be inevitable for most, smart power decisions can help lessen the impact.
So, before flicking the switch during the colder months, what should households running electric heaters keep in mind?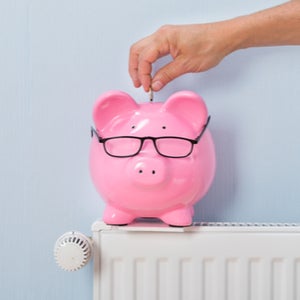 It pays to be prepared
First off, it's critically important to ensure you are on the right tariff, and that your residence is adequately insulated and equipped to combat the cold, which can help to drive down costs before you even turn on a heater.
With these fundamentals in place, consumers should give careful consideration to what type of heater will best serve their household's individual needs, and weigh up the short-term, upfront costs and potential long-term savings.
The cheaper option may be tempting at the checkout, however it could end up costing you in the long run. It's always worthwhile taking the time to calculate its likely running costs over the long term.
For example, the following table provides a guide to the costs that could be accrued under a tariff that charges at 28 cents per kWh, with usage of three hours per day and a total of 91 days over winter:
| | | | |
| --- | --- | --- | --- |
| Heater wattage | Cost per hour | Cost per day | Total winter cost |
| 500 W (0.5 kW) | $0.14 | $0.42 | $38.22 |
| 1,000 W (1 kW) | $0.28 | $0.84 | $76.44 |
| 1,500 W (1.5 kW) | $0.42 | $1.26 | $114.66 |
| 2,000 W (2 kW) | $0.56 | $1.68 | $152.88 |
Types of electric heating
Electric heaters provide heat in a number of different ways – from radiant heaters, that heat people and objects, to heaters that distribute warm air around a room – and may well be a practical option for consumers requiring a portable heater.
The Energy Efficiency and Conservation Authority's Energywise website advises that electric heaters can be very cheap to buy and are suitable for heating smaller spaces, however are more expensive to run, and have a low heat output, compared to most other heating options.
Among the different types of electric heaters available, Energywise advises:
Panel heaters – produce very little heat, and typically not enough to provide comfortable and healthy temperatures. May be good for heating very small rooms continuously, however when left on in rooms not being used can result in unnecessarily high power bills.
Convection and oil column heaters – mostly heat air rather than surfaces, providing some radiant heat, with hot air rising and slowly circulating. Can be good for heating bedrooms overnight, however struggle to provide even and effective heat for rooms with high ceilings.
Micathermic heaters – deliver heat in a similar way to oil column heaters, however heat up quicker and their exteriors can get quite hot, which can be a hazard for children.
Radiant heaters – mainly heat people and objects, rather than the air. Can be good for rooms with high ceilings and for heating particular spaces. Not suitable for bedrooms, with many emitting some visible light, and can also be a fire risk and dangerous to children.
Infrared heaters – are a variation of radiant heaters, mainly heating people and objects, rather than air, however do not emit visible light. Can be good for rooms with high ceilings and heating one area of a very large space, however are comparatively expensive.
Fan heaters – distribute heated air, however can be noisy. The bigger the fan, the better heated air will be distributed. Can provide quick warmth for smaller rooms, where heating is needed for very short periods of time.
Electric underfloor heating – can provide very comfortable heat, and can be easily retrofitted in existing homes, with the floor needing to be well insulated. But can take a long time to heat up a room and can be expensive to run.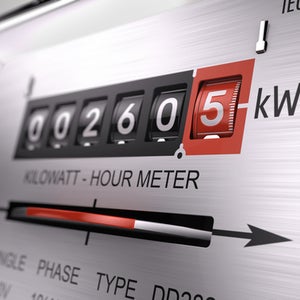 Making the right choice
It's important to choose a heater that will be suitable for the space you intend to heat, as an inappropriately sized heater may not only deliver too much or too little heat, but can also potentially drive power bills up.
The Ministry of Business, Innovation and Employment's Tenancy Services website provides a handy starting point, with its heating assessment tool helping to calculate the heating requirements for the living room in a rental home.
Users answer a series of questions and the tool calculates the kW of heating capacity required, with users then able to make an informed choice about a suitable type and size of heater for the capacity required.
In addition to the size of the room, it's important to keep in mind if you are seeking to heat the whole room or a particular space, how quickly you will need the room to heat and how often you will use the heater.
Among the factors that consumers should keep in mind when shopping for an electric heater, it's worth considering:
Thermostats – help maintain even temperatures and conserve electricity
Timers – allow for heaters to be set to turn on and off at specific times
Fans – provide for faster heating by distributing heated air evenly
Thermal cutout – is an important safety feature, turning the heater off if it overheats
Tilt switch – another important safety feature, turning the heater off if it overturns
Of course, it always pays to research the different options available, and that includes the price of the electricity you are using to heat your home. Fortunately Canstar can help with that, thanks to its handy comparison tool. Just hit the button below.
Compare electricity providers for free with Canstar!
Enjoy reading this article?
Sign up to receive more news like this straight to your inbox.
By subscribing you agree to the Canstar Privacy Policy.