If you are thinking about switching your electricity retailer, there are a number of different factors that you need to considered before committing to a new plan.
Figures released last year by the Electricity Authority showed that around 111,000 New Zealanders switched power companies between June 1 and August 31, 2016, equivalent to every person in a city around the size of Dunedin switching, indicating a willingness among consumers to explore their options.
"Customers who switch are not only finding better deals, they are helping to add even more competitive pressure to the retail electricity market," Electricity Authority Chief Executive Carl Hansen commented at the time.
Certainly, with more options available, consumers on the lookout for better deals will be more likely to change providers, while the ability to sign-up online via the websites of respective providers streamlines the process.
So, what are some of the things you should look for when comparing energy providers and offers?
Check your current contract status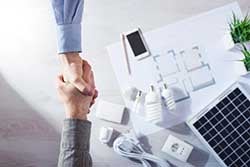 Firstly, consumers considering changing retailers should check the length of the contract with their current retailer. It may well be that a "break fee" will be imposed for ending a plan prematurely, with consumers needing to weigh up the cost of any fee imposed against the potential savings delivered by a new provider.
What is a break fee?
The break fee applies if you terminate your energy contract (by switching) before the fixed term ends. If you are on a fixed-term contract with your current retailer, make sure you check the terms and conditions of that contract before you switch.
The Electricity Authority additionally notes that consumers have the option of talking to their current retailer about how the fee applies, or if the retailer can offer a better deal.
Conversely, consumers signing up for a new contract should be aware of the length of the contract. A fixed-term contract may provide price stability over a period of time, while a flexible contract may be appropriate in accommodating for a potential change in circumstances.
Check your usage
When looking for a new provider, consumers should take into account their expected electricity usage and how it matches with the prospective tariffs on offer.
Looking at historical usage is a good place to start in determining what a household's potential future usage may be, with many retailers providing customers with online tools that allow for checking and comparison of previous usage over different billing periods.
Retailers may additionally offer online quote services, whereby prospective customers can submit an invoice, and are in turn provided with information on the retailer's tariff offers and any potential savings that could be achieved.
Consumers in search of further information or a more detailed analysis should contact the retailer in question.
What sort of tariff should I choose?
As explained by the Electricity Authority, a tariff is the pricing structure agreed to by a consumer with their retailer, with there being "many different tariff names and types across the industry".
Indeed, tariff options have grown in recent years amid the rollout of smart meters, with a number of new companies having also entered the market, in turn providing consumers with increasing choice, and it is important that consumers understand how tariff rates apply.
Tariffs can vary from single rate tariffs, charged at the same rate 24 hours a day, to time-of-use tariffs, made possible by real-time usage information derived from smart meters, charging consumers at varying rates based on when electricity is consumed.
While a single rate tariff may suit a household using a consistent amount of energy throughout the course of the day, a time-of-use tariff may suit a household with a more uneven usage, with varying amounts of electricity consumed at different times of the day.
In selecting a new tariff, consumers should be aware of both the rates charged and when they will apply.
Solar may also be a consideration, both for households with a system already installed and households considering installing a system at a future point, and consumers should be aware of solar feed-in rates and other associated services on offer from retailers.
Account management services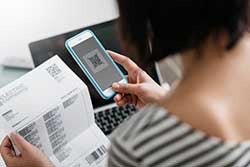 Online account management and monitoring is a key component of many retailers' offerings, and when signing up with a new retailer, consumers should keep in mind what sort of online and mobile services are provided.
Online tools on offer from retailers may include:
Viewing current usage for a billing period and real-time usage details
Viewing previous invoices
Updating account details
Bill payment options
Retailers may also provide more in-depth usage analysis tools via which customers can monitor their account.
Consumers should also keep in mind whether a mobile app is provided, and the range of account management and monitoring tools provided with any app.
Another factor to consider is what sort of support services are provided by a retailer, such as what hours the retailer is contactable via phone, and the extent of its online support services.
Billing options
Billing payment options vary from company to company, and it is worthwhile keeping in mind the options on offer from respective retailers, especially for consumers looking for flexibility in how they pay their bills.
Payment options provided may include:
Online payment by credit card
Direct debit
Internet banking
Phone payment
Payment in person by cash, cheque or eftpos
Retailers may also include options for making payments at regular intervals, such as weekly or fortnightly payments, allowing customers to spread their payments out over a period of time, rather than paying all at once.
Any additional perks?
What other discounts and any associated incentives are retailers offering? Some energy retailers sweeten their offers with various discounts and promotions, providing consumers with additional incentives to sign up.
Such offers may range from pay-on-time and direct debit discounts, to one-off sign-up incentives, to bundled offers incorporating additional services. Of course, these sorts of incentives may not be the primary factor in determining whether a retailer is the right fit or not. In weighing up the pros and cons of various retailers, it may well become a relevant factor in making a final decision.
Indeed, consumers should consider the range of services on offer from retailers in deciding on what is suitable for their household and committing to a plan.