The government's recently passed zero carbon bill provides a framework via which New Zealand can address climate change challenges going forward – and, among a number of goals, has set a target to reduce carbon dioxide emissions to net zero by 2050.
The Climate Change Response (Zero Carbon) Amendment Bill was passed with bipartisan support, with Green Party Co-leader and Minister for Climate Change James Shaw hailing its importance.
"This is a historic piece of legislation and is the centrepiece for meaningful climate change action in New Zealand," Shaw commented, describing it as "a significant step forward in our plan to reduce New Zealand's emissions".
The bill, which was first introduced to parliament in May of this year, forms a key component of the government's efforts to tackle the long-term challenges of climate change. So, what exactly will it provide for and how will it influence climate change policies?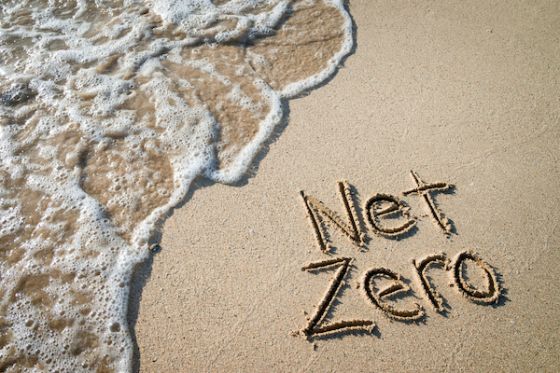 Background to the bill
Upon the bill's introduction to parliament, Prime Minister Jacinda Ahern stated that across government a practical consensus had been built, creating "a plan for the next 30 years, which provides the certainty industries need to get ahead".
As advised via the Ministry for the Environment's website, a separate piece of legislation had originally been proposed, however it was decided to introduce it as an amendment to the current Climate Change Response Act 2002, ensuring all key climate legislation is in the one act.
The Ministry for the Environment provides the following overview:
"The purpose of the amendment bill is to provide a framework by which New Zealand can develop and implement clear and stable climate change policies that contribute to the global effort under the Paris Agreement to limit the global average temperature increase to 1.5 degrees Celsius above pre-industrial levels."
As part of the process, the Environment Select Committee considered approximately 10,000 submissions, with it hearing 800 submitters in person, with the committee reporting back to the House of Representatives in October with a set of recommendations for improvements to the bill.
"The bill had nearly 11,000 written and oral submissions," Shaw noted upon its passing. "The committee heard from parents, students, scientists, farmers, academics, health professionals, activists, iwi, local government and many more."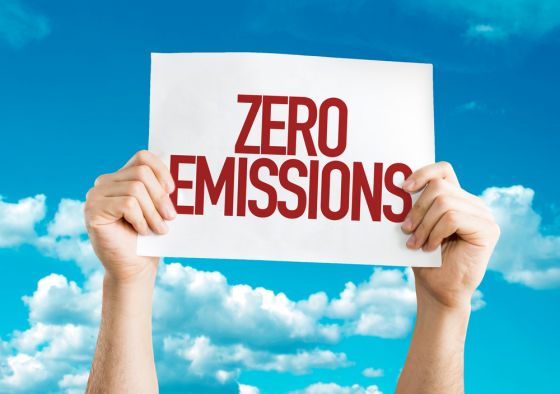 What does the bill do?
The bill provides for the establishment of greenhouse gas emissions reduction targets and a number of mechanisms by which to monitor and measure progress.
In establishing a framework for the development of climate change policy, it outlines a long-term approach to greenhouse gas emissions reduction, creating defined objectives in the path to reduced emissions.
The Ministry for the Environment advises that it sets out to achieve four key things:
Set a new greenhouse gas emissions reduction target for the reduction of all greenhouse gases (except biogenic methane, which is produced from biological [plant and animal] sources) to net zero by 2050, and the reduction of emissions of biogenic methane within the range of 24-47 per cent below 2017 levels by 2050, including to 10 per cent below 2017 levels by 2030.
Establish a system of a series of emissions budgets, acting as stepping stones towards the long-term target.
Require government development and implementation of policies for climate change adaptation and mitigation.
Establish a new, independent Climate Change Commission, with it to provide expert advice and monitoring, helping to keep successive governments on track in meeting long-term goals.
The development and progress of the bill has taken place amid ongoing endeavours to reduce emissions, with different areas of government having a range of responsibilities and undertaking a variety of roles.
Emissions reduction initiatives
A number of initiatives are underway in New Zealand to facilitate emissions reduction, with the development of new technologies potentially allowing for a variety of ways to help meet reduction goals.
It can be expected that there will be an increased focus on the role of new technologies in the coming years, from a household to an industry level, in search of efficient and economic measures to help contribute to emissions reduction.
The following are some of the initiatives currently being undertaken.
Transition to 100 per cent renewable electricity
The government has a goal to transition to 100 per cent renewable electricity (including geothermal) in a normal hydrological year by 2035, as set out in a confidence and supply agreement between Labour and the Green Party in 2017, requesting the Climate Commission to plan the transition.
This lead to the Interim Climate Change Committee being established, which was tasked with providing recommendations on planning for the transition, along with considering a range of other issues, including security of supply and affordability for consumers.
In September, the government launched its A Vision for Hydrogen in New Zealand green paper, looking into the role that hydrogen could play amid the development of a wider renewable energy strategy.
"The paper is part of a renewable energy strategy work program which is also looking to address barriers to investment in new renewable energy as we work to reach 100 per cent renewable electricity by 2035 and to transition to a clean, green and carbon-neutral economy by 2050," Energy and Resources Minister Megan Woods commented.
The Ministry of Business, Innovation and Employment's recently released Energy in New Zealand 2019 report shows that electricity generated from renewable sources in 2018 comprised 84 per cent of total generation, up from 82 per cent in 2017.
Fuel-efficient and electric vehicles
In July, the government released a discussion paper detailing policies designed to increase the supply and reduce the cost of fuel-efficient and electric vehicles coming into New Zealand, with the policies focused on reducing light vehicle emissions, which it notes account for almost two-thirds of transport emissions.
The government is proposing the introduction of two policies:
Clean Car Standard – a vehicle fuel efficiency standard, under which vehicle importers would be required to bring in progressively more fuel-efficient and electric vehicles.
Clean Car Discount – a feebate scheme, under which fuel-efficient and electric vehicles would be made more affordable, potentially by a discount of up to $8,000 for new vehicles and $2,600 for used vehicles.
The discussion paper states the policies would have the dual benefit of significantly reducing emissions from transport and delivering fuel savings for motorists.
The policies would come into effect in 2021, applying to all new and used light vehicles first registered in New Zealand after 2021.
The local electric vehicle market is still in its very early stages, however the options for consumers are steadily growing, with a number of vehicles available at a range of prices.
Ministry of Transport figures track the growth of the local market, showing that electric and hybrid light vehicle registrations passed the 10,000 milestone in September last year, with 17,629 vehicles registered in October of this year.
Image credits: Petmalinak/Shutterstock.com, Lazyllama/Shutterstock.com, Gustavo Frazao/Shutterstock.com