Power can certainly be a boring topic, stripping us of coin we'd much rather allocate elsewhere. But what happens when you put rewards into the mix and you're actually rewarded for paying for electricity? Well in little old New Zealand, this does exist! And we at Canstar Blue are here to tell you all about it.
As more and more power companies enter the market, the bar is raised for competition and that can have a multitude of benefits for customers. Power companies are now competing against each other by offering rewards. However, it can take hours to scout the internet comparing each and individual electricity website, so we've done it for you and compiled many of the energy rewards available in the New Zealand market!
We're here to save you energy and money. Win, win.
Power companies that offer energy rewards:
Contact Energy Rewards

Contact Energy offers rewards with the AA Smartfuel card. You may know the AA Smartfuel card through AA and Countdown, but you can – in fact – collect points by paying for electricity from Contact Energy. The Fuel Rewards Plus Deal is a fixed rate electricity product, where currently there are fixed rates available until the 31st of March 2021. Better yet, there are an array of rewards.
Rewards you can receive with the Contact Energy Fuel Rewards Plus Deal:
Contact Energy states you can receive up to a 22% discount on your power bill.
30 cents off per litre once a month, as long as the refuel is no more than 50 litres.
18% discount when the power bill is paid on time.
2% discount for DualEnergy customers.
1% discount for those who receive power bills and communication through email.
1% direct debit discount, excluding debit or credit cards.
Mercury Rewards

Mercury's point of difference in rewards is that it offers Airpoints Dollars, perfect for those of us who are always planning their next trip away.
Here's how you can earn Airpoints Dollars by paying your power bills:
Earn Airpoints Dollars just by paying your power bill. For every $200 you spend with Mercury, you will receive 1 Airpoints Dollar. With your Mercury electricity being a monthly bill, this will add up in no time.
And, with fixed-term electricity contracts, you can earn double Airpoints Dollars.
If you move house while connected to Mercury, you can either opt for 100 free Airpoints Dollars or $100 electricity credit.
Remember, Airpoints Dollars don't just have to be spent on flights, there are other products and services you can spend this form of currency on. Check out the Airpoints Store here.
Genesis Energy Rewards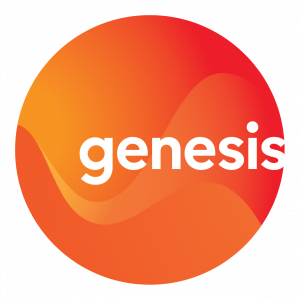 Genesis Energy give you options when it comes to rewards; you can either lap up the cash credit or receive your rewards in the form of Fly Buys Points or a gift card. This is under the condition you sign a flexible electricity contract.
Here are Genesis Energy's reward options available:
$50 off your first power bill.
200 Fly Buy Bonus Points.
A $50 gift card for Z, New World or Noel Leeming.
Double the Fly Buys Points on your spending for 12 months, along with 200 complimentary Fly Buys Bonus Points.
Be aware of the terms and conditions though. A 0.7% fee will apply for payments made from a debit or credit card. The rewards deal also doesn't include LPG or natural gas and cannot be used on top of another deal from Genesis Energy. And, if you're a new customer, be prepared for a credit check as Genesis Energy will need to ensure you are able to make energy payments.
Meridian Energy Rewards

Meridian Energy is a power company that caters for businesses. Meridian has its own points system and translate this into rewards. Here's how it works.
Receive $200 electricity credit upon joining Meridian Energy.
You can earn 1.5 points for every $1 you spend on your home and business power bill.
If you are a small-to-medium business, depending on usage, you will gain 20,000 rewards points for your home and 30, 000 reward points for your business when switching to Meridian Energy.
Keep in mind though, this offer cannot be used when any other offer is in use and Meridian Energy can cancel or alter the offer at any point without telling you in advance. And, if you switch electricity providers before the end of this Smart Value Plan, you will need to pay the equivalent of the points you received upon joining Meridian Energy, in your next bill. So, 30,000 points are worth $300 and 50,000 points are equivalent to $500.
Powershop Rewards

Powershop has a multitude of different perks, while rewarding loyal customers, so if you're looking to remain with the same power company for a long period of time, Powershop could be a good option. Here's what you could receive:
$150 free electricity spread throughout your first year.
Powershop states with one of its "extra-special Special Packs" – Simple Saver – you can receive a discount once a month. The discount starts at 20% and bumps up 1% every year you're with Powershop until you reach the cap of 25%.
Extra discounts based on the length of time you've been with Powershop. For instance, customers on the Simple Saver pack, who have been with Powershop for five or more years, can receive a 5% discount on top of their usual rate and discount.
You'll receive electricity credit for referring people. And likewise, people will get electricity credit if someone else, already with Powershop, refers them.
A guaranteed $150 saving compared to your previous power company. If you reach the end of the Guaranteed Savings Period and you haven't saved $150 or more, then Powershop will credit you the difference.
Trustpower Rewards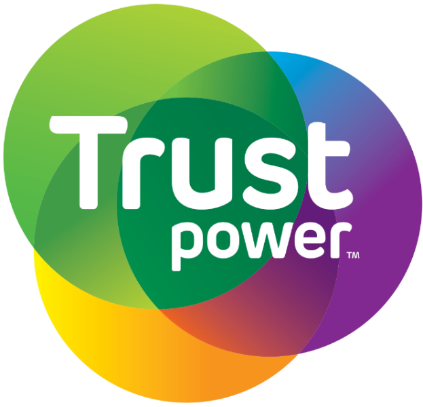 Trustpower likes to reward customers through more of a lottery approach, where you go into the draw to win free power. Here's how to push your luck:
When signed with Trustpower, every two months you're automatically entered into the draw to win $1,000 of free electricity.
When you bundle your power and unlimited data broadband together on a two-year plan, you can pick a brand-new Samsung appliance for free and receive $50 credit if you sign up online.
You can receive a prompt payment discount of 15% when paying your power bill in full or before the due date.
You will also receive a discount if you bundle your power, internet, gas and phone together through Trustpower.
Choosing a power company can be difficult at the best of times. However, in the words of Marie Kondo, we're hoping rewards will spark some joy. And maybe, it's the rewards that help confirm your decision. To make it easier, we – at Canstar Blue – asked Kiwis to rate the power companies they're with, on a range of factors, including overall satisfaction, range of plans, value for money and environmental sustainability. Compare power companies below to see which ones came out on top!