Residential battery storage technologies have been developing at pace in recent years, and are poised to play a greater role at both a household level and in the functioning of the wider electricity network, as new technologies continue to be released to market.
For consumers this means more opportunities are emerging to adopt these technologies, and associated market models such as virtual power plants (VPPs) also have the potential to provide consumers greater choice.
This is taking place against the backdrop of New Zealand's continuing transition to 100 per cent electricity generated from renewable sources, with government and industry actively exploring the role different technologies can play going forward.
Given the evolving nature of this market, consumers keen on residential battery storage should keep a close eye on developments – and, in assessing what is right for their household, do so with an eye to the long term.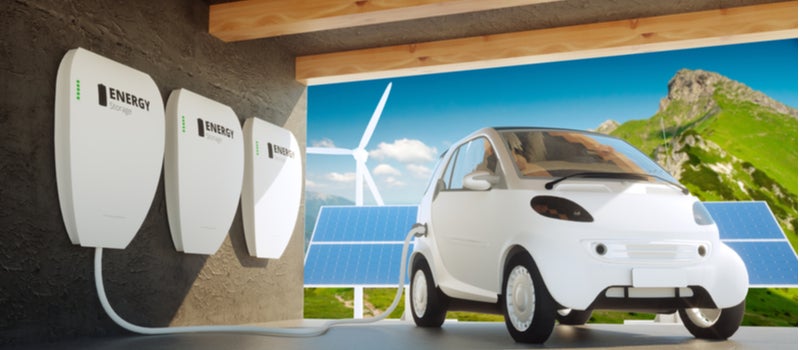 The role of battery storage in supporting the power system
State-owned Transpower, the owner and operator of the national grid, recently released a report highlighting the role that distributed battery energy storage systems (BESS) could play in supporting the power system.
The Distributed Battery Energy Storage Systems in New Zealand report found that widespread BESS could play a significant role in helping mitigate some of the impacts on the grid brought about by large-scale uptake of rooftop solar generation and the adoption of electric vehicles.
"The potential addition to the mix of significant EV charging requirements reinforces the need for market signals that enable coordination, including from BESS installed in homes," John Clarke, Transpower General Manager Operations, commented upon the report's release.
Clarke added that "this will manage the impacts of power flow across the grid", with it also "avoiding the need for costly network investment".
As the electricity network continues to evolve, the integration of residential battery storage systems will be a point of interest, with developments set to take place at both a household and wider network level.
Increased solar uptake creating battery storage opportunities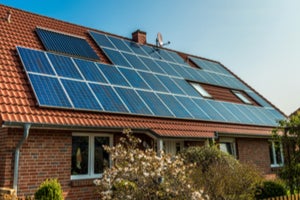 The growth of the residential battery storage systems market is closely tied to the increasing uptake of solar panels, with these systems typically paired with a solar panel system, storing solar-generated energy for use when needed.
Electricity Authority figures released last year show there were 19,497 New Zealand residential connections with solar panels as at September 30, 2018, up 3,840 year-on-year, with a combined capacity of 67.6 MW up 14.7 MW year-on-year.
The figures additionally revealed a trend of consumers opting for systems with a larger capacity, with solar panels installed at residential properties in the previous three months averaging 4.5 kW in capacity, compared to a previous long-term average of 3.4 kW.
Of course, this continued uptake means there is more opportunity to integrate battery storage systems in households around the country, and as new battery systems arrive to market, consumers are being presented with an increasing range of choices.
Battery storage systems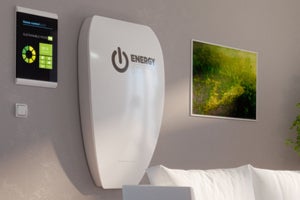 The market for residential battery storage is in its comparatively early stages – and, as it continues to evolve, it is worthwhile keeping an eye out for the arrival of new technologies and offers.
Consumers should keep in mind a range of factors when purchasing a storage system, carefully assessing what their individual household requirements will be in both the short and long term, and consulting with industry specialists.
Among the battery storage systems currently available are:
Tesla – Tesla describes its Powerwall as "a completely automated system that installs easily and requires no maintenance", with it designed for indoor and outdoor installation, and capable of being floor or wall-mounted.
The Powerwall, which utilises lithium-ion battery technology and is equipped with an internal converter, has a usable capacity of 13.5 kWh, 100 per cent depth of discharge, 90 per cent round-trip efficiency, is scalable up to 10 Powerwalls, and comes with a 10-year warranty.
Sonnen – earlier this year Sonnen advised that sonnenBatteries produced in South Australia would be shipped to New Zealand, describing the sonnenBatterie as "a fully integrated intelligent energy storage system that includes a solar inverter".
The sonnenBatterie uses lithium iron phosphate battery technology, has a storage size of 5–15 kWh (with it expandable in 2.5 kWh steps), and comes with a 10-year or 10,000 charge cycles warranty.
Panasonic – Panasonic states of its LJ-SK84A home battery storage system that it "can shift clean solar energy for use during the evening peak period, reducing overall energy costs", with it working in harmony with PV generation.
The LJ-SK84A employs lithium-ion battery technology, and is equipped with 8 kWh usable capacity, with users able to directly set the system's charge and discharge times, ensuring it will only be charged or discharged during the designated times.
Of course, when shopping for a battery storage system it is worthwhile considering all available options and weighing up what is on offer from each respective system in determining what is best suited for your household needs.
Meanwhile, it is also worthwhile keeping in mind how battery technologies can be employed at both a household level and a wider network level, such as with VPPs, and to keep an eye on initiatives in this space.
Virtual power plants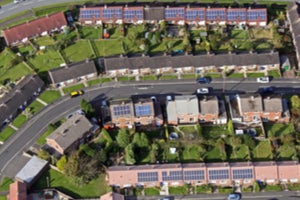 VPPs utilise solar and battery storage technology, and have the capacity to integrate a range of individual systems, including residential systems, in collectively managing the electricity generated, with VPPs using smart technology to cater for supply and demand.
As noted in the Transpower report, VPPs provide grid services such as frequency regulation, and provide homeowners with solar PV a means to increased self-consumption, with Transpower anticipating growth in these systems.
Transpower states of its previously published Battery Storage in New Zealand discussion document: "One of our key findings was that batteries offer the greatest value when they are located closer to the end consumer. Behind-the-meter installations have the potential to provide a range of services both for the owner directly and upstream, to the whole power system."
Locally, there have been a number of initiatives looking at the applications of battery storage in recent years, with industry exploring the potential of VPPs, including:
Solar energy services provider Solarcity last year unveiled an initiative "to create the world's largest virtual power plant", encompassing connection of more than 3,000 existing home solar and battery systems to the national grid.
Solarcity stated of the project that it "will create a generation and storage network that will help provide energy to the power grid when it is unable to cope with demand or there is a fault".
The VPP will see energy made available to Transpower's Demand Response program and participating customers will be paid.
Power company Genesis Energy recently advised that it has partnered with VPP services provider Karit to deliver a VPP in Wairarapa.
The initiative will see Douglas Park School, Ata Rangi Winery and residents from Genesis' Local Energy Project in South Wairarapa generate, store, share and sell energy through a VPP.
Karit's Bruce Emson pointed to the vast potential of the technology and its capacity to help transition New Zealand to 100 per cent renewable electricity generation by 2035.
"Not only can it reduce New Zealand's reliance on traditional forms of energy, but it has the potential to transform the electricity sector by allowing consumers to directly participate in the market," Emson commented.
Image credits: Petrmalinak/Shutterstock.com, Dlyana Dimitrova/Shutterstock.com, Neil Mitchell/Shutterstock.com