Geothermal energy is a long-established and important pillar of New Zealand's energy mix, providing a significant share of annual electricity generation, and is a renewable resource with substantial untapped capacity.
As advised by the Ministry of Business, Innovation and Employment (MBIE) in its Energy in New Zealand 2018 report, since the 1950s geothermal energy has increasingly been used as direct energy, with its main use being electricity generation.
The MBIE advises that geothermal generation accounted for over 17 per cent of New Zealand's total electricity supply in 2017, making it the second largest contributor behind hydropower, and states that it is currently one of the cheapest sources of new electricity generation.
The MBIE notes that about 1,010 MW of New Zealand's installed geothermal generation is situated in the Taupo volcanic zone, while another 25 MW is installed at Ngawha in Northland.
How does geothermal generation work?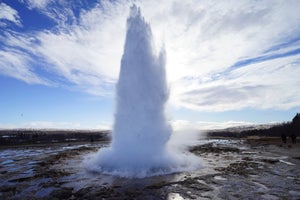 The Energy Efficiency and Conservation Authority (EECA) advises that geothermal energy is heat that is generated and stored in the ground, with New Zealand – which is located on the boundary of two tectonic plates, with the Earth's crust thinner and the hot mantle much closer to the surface – having an abundant supply.
Geothermal energy has long been used in New Zealand, with the EECA advising that centuries before it was used to generate electricity, Māori were using heat directly for cooking, washing and warming themselves.
The EECA explains that geothermal energy is created via a process which sees power stations pipe geothermal fluid from wells to a generation plant, with the fluid turned into steam, driving turbine generators to produce electricity.
The EECA advises:
Geothermal energy is not dependent on weather conditions, making it consistent and reliable.
While it is a renewable resource, it requires careful management and monitoring, controlling water and pressure levels, and preventing land subsidence and depletion.
Geothermal electricity generation does produce some greenhouse gas emissions, with geothermal fluids also containing gases and minerals (with amounts varying from field to field, and the amount released depending upon the design of the power station).
A geothermal station still produces less emissions than the cleanest natural gas-fuelled station.
In addition to electricity generation, hot water and steam is used directly for industrial processes, such as wood processing and paper making.
The EECA advises that it has been estimated that there is approximately an additional 1,000 MW of geothermal resource in New Zealand that could be used for electricity generation, while more geothermal energy could also be used for direct applications.
Wairakei and Te Mihi power stations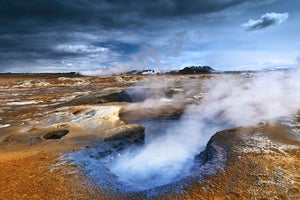 Energy generator and retailer Contact Energy's Wairakei and Te Mihi power stations are located at the Wairakei geothermal system, north-west of Taupo.
Wairakei was commissioned in November 1958, with Contact stating that it was the first geothermal plant of its kind anywhere in the world, while Contact's new Te Mihi station was commissioned in 2014.
Contact advises that a vast network of pipes connects Te Mihi to the Wairakei field, which it states increases overall efficiency and generation reliability.
Contact advises:
The Wairakei A and B stations have 10 steam turbines, ranging from 4-30 MW.
Wairakei's capacity is 132 MW.
Te Mihi comprises two 83 MW turbines.
Te Mihi has a capacity of 166 MW, enough to power over 160,000 New Zealand homes.
Nga Awa Purua and Ngatamariki power stations
Energy generator and retailer Mercury operates the Ngatamariki and Nga Awa Purua power stations, north-east of Taupo.
Mercury advises that Ngatamariki has been in operation since 2013, with Nga Awa Purua having been in operation since 2010.
With Mercury previously known as Mighty River Power (Mighty River and Mercury Energy combined to become one brand in 2016), Mighty River had previously advised of Ngatamariki upon its completion and handover in 2013:
It has a capacity of 82 MW.
It provides close to 700 GWh of annual electricity production, equivalent to the electricity use of about 80,000 households.
The geothermal reservoir covers an area of about 7 km2.
Ngatamariki comprises seven wells (three production and four re-injection), each extending to depths of more than 3 km, along with 21 sentinel and monitoring wells with depths of up to 1.5 km.
Electricity generated at Ngatamariki travels via 8.5 km of transmission line at an output of 220,000 V to the national grid.
Mighty River had previously advised of Nga Awa Purua:
It has a capacity of 140 MW.
It generates enough electricity to power 140,000 homes.
It houses the largest single-shaft geothermal turbine in the world.
Te Ahi O Maui power station
The Te Ahi O Maui plant, a partnership between the Kawerau A8D Ahu Whenua Trust and Eastland Generation, is located on the Kawerau geothermal reservoir in the eastern Bay of Plenty.
Eastland advised in September last year that – following the resource consent being secured in July 2014, with the green light received to commence construction in September 2015 – the plant had entered the commissioning phase.
Construction of the plant had commenced in early 2016, Eastland states, with over 265,000 man-hours having been worked, with zero lost time injuries.
Eastland advises:
The plant will deliver at least 24 MWe of renewable baseload electricity, enough to power 25,000 homes.
The facility consists of three production wells, two injection wells, an Ormat binary power station and a transmission connection to the national grid.
Consents allow for the extraction of 15,000 t of geothermal fluid daily from the Kawerau geothermal reservoir for the next 35 years, with nearly 100 per cent of this fluid to be injected back into the reservoir.
Ngawha power station
Top Energy's Ngawha power station in Northland was originally commissioned at 10 MW in 1998, which was followed by an expansion to 25 MW in 2008, with it currently undertaking a further expansion of its capacity.
Top, via subsidiary Ngawha Generation, is expanding Ngawha's capacity by an additional 28 MW, which Ngawha Generation states will deliver a total output of 53 MW by 2021.
Ngawha Generation advises that the $176 million expansion project is one of the largest construction projects to be undertaken in the Far North, stating that it will improve power supply security and reliability for the Northland region.
Ngawha Generation advises:
The new station, to be called OEC4, will be located north of the existing power station.
Once completed in 2021, the new station will see Ngawha export power south for 90 per cent of the time, with power currently imported to the region from generation facilities in Waikato.
Subject to a monitoring period, proving the sustainability of the resource, resource consents provide for a second station to extend capacity by a further 28 MW by no earlier than 2026.
Two working production wells and two re-injection wells are required, with the wells typically 1.75 km deep, 1 m in diameter at the surface and 22.5 cm at their deepest point.
A new substation and 4.8 km of 110 kV overhead transmission line will be constructed, transmitting the generated electricity to the power grid.
Image credits: N.Minto/Shutterstock.com, Ohandwan/Shutterstock.com, Burben/Shutterstock.com