Large-scale battery storage has the potential to play an important role in New Zealand's energy future, connecting directly to the grid and working in combination with renewable energy sources to provide additional network flexibility.
As battery technology costs continue to fall, using battery storage in combination with a range of generation sources, storing and releasing energy according to production and demand cycles, is becoming an increasingly economic proposition, often referred to as grid energy storage.
At a broader level, battery technology is being utilised across a variety of applications, from home battery storage systems to electric vehicles, and these technologies are poised to play an increasingly important role going forward.
Amid the continued transition to 100 per cent renewable electricity generation, the deployment of grid energy storage systems could act as an important complement to intermittent renewable energy sources such as wind and solar.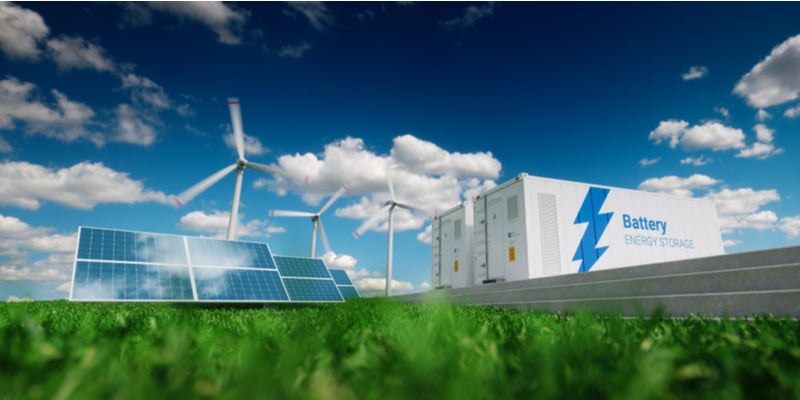 Battery storage set for steep growth
Battery technology allows for the storage of energy for use as required, with a number of different types of technologies commonly used across a range of applications, from lithium-ion to lead-acid batteries.
In particular, the residential storage system and electric vehicle markets have grown in recent years, with significant resources being dedicated to the development of improved battery storage technologies.
Research company BloombergNEF (BNEF) earlier this year released its Energy Storage Outlook 2019, forecasting that global energy storage installations will "multiply exponentially" from 2018 through to 2040 amid the development of cheaper lithium-ion battery technologies.
BNEF advises:
It has forecast energy storage installation growth from 9 GW/17 GWh in 2018 to 1,095 GW/2,850 GWh by 2040.
On top of an 85 per cent reduction in the cost of lithium-ion batteries recorded in the 2010-18 period, it predicts a further halving of lithium-ion battery costs per kWh by 2030.
Costs will be driven down as demand takes off in the stationary storage and electric vehicle markets.
Cheaper batteries can potentially be used in an increasing range of applications, including energy shifting (moving in time electricity dispatch to the grid), peaking in the bulk power system (dealing with demand spikes) and customers seeking to save by buying electricity at cheaper hours for later use.
Falling wind, solar and battery costs will see wind and solar make up almost 40 per cent of world electricity in 2040, up from 7 per cent today, while passenger electric vehicles could become a third of the global passenger vehicle fleet by 2040, up from less than half a per cent today, seeing huge scale added to the battery manufacturing sector.
Storage demand will grow to balance the increased proportion of variable renewable generation in the electricity system, with batteries to "increasingly be chosen to manage this dynamic supply and demand mix".
Renewable energy and battery storage
Renewable energy sources make up the vast majority of New Zealand's electricity generation, and the manner in which these sources, particularly solar and wind, can potentially be used in conjunction with battery technology is set to be explored going forward.
The Ministry of Business, Innovation and Employment's (MBIE) Energy in New Zealand 2018 report shows that 81.9 per cent of electricity came from renewable sources in 2017.
The report advises:
A number of large-scale solar and wind farm projects are currently in development across the country, with the potential for both to deliver a greater share of electricity supply.
Given the intermittent nature of wind and solar generation, battery storage can function as a complementary technology, providing further network flexibility, and industry has been looking into different options.
The manner in which storage can be used to help deal with periods of high demand, while storing energy at times of low demand, is an ongoing focus.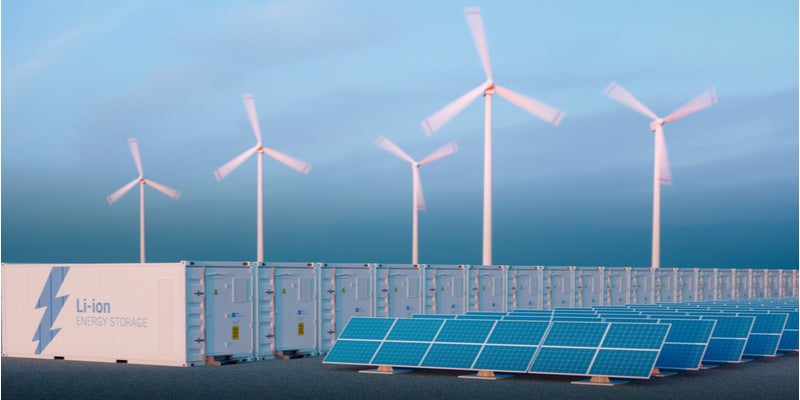 Vector: Glen Innes battery storage
Energy distributor Vector unveiled what it stated was the Asia Pacific's first grid-scale Tesla Powerpack battery storage system to be integrated into a public electricity network at its renovated Glen Innes substation in East Auckland in October 2016.
Vector advises that traditionally increasing capacity would have involved an upgrade to the existing substation, with the battery solution instead allowing it to continue providing a secure and reliable power supply, while deferring a conventional and costly upgrade.
The battery functions by storing energy during low demand, Vector states, with it discharging during high demand to even out demand curves (referred to as peak shaving).
Vector advises:
The Tesla Powerpack totals 1 MW/2.3 MWh, the equivalent of powering 450 average homes for 2.3 hours.
The technology is modular and movable, with the Powerpack capable of being relocated to another site if future growth means a conventional network upgrade is required.
In the first six months, the substation shaved peak demand for well over 90 days, with the battery discharging energy equivalent to 37 times its rated capacity.
The installation resulted in 70 per cent cost savings, $5 million as compared to the $12 million for a conventional upgrade.
Large amounts of usage data have been collected since deployment, providing for fine-tuning of the system to perform in different modes, with the data gathered also used in future scenario modelling.
Mercury: South Auckland battery storage
Energy generator and retailer Mercury launched a grid-scale battery storage facility in South Auckland in August last year, testing the direct integration of battery energy storage with the electricity grid.
Mercury advised that it had commissioned Tesla's Powerpack battery at its research and development centre, stating it will also gather information around trading energy storage, and the relationship of stored electricity to the hydro and geothermal sources in its generation portfolio.
"As battery solutions evolve, making larger scale storage economic, this technology could effectively smooth demand for the electricity that powers New Zealand, leading to reduced reliance on non-renewable generation to support times of high demand," Mercury stated upon the launch.
Mercury advises:
The battery's proximity to the national grid could allow it to be expanded for large-scale storage, trading and supply to the national electricity market.
It has invested nearly $3 million in the project, seeking to learn more about how battery storage can more efficiently and flexibly use current generation capability to meet consumer demand peaks, in conjunction with large renewable energy storage in hydro lakes.
A grid-connected battery storage facility could have a potential scale of 100 MW at its South Auckland site next to the national grid, comparable to the output of a medium-sized geothermal or hydropower station.
During a two-hour peak on a winter's evening, 30,000 New Zealand homes could be powered by a 100 MW battery storage system.
Image credits: Petrmalinak/Shutterstock.com