Food that cooks fast, homes that heat fast and multiple hot showers without anyone running out of hot water – there are plenty of reasons why reticulated natural gas is a good idea for a big family. But with energy bills taking up a large chunk of families' income, it pays to research gas providers to get the best plan.
Piped natural gas is available throughout most of the North Island, but it is not available in the South Island, nor in more far-flung areas like Northland. For families in those areas, large 45kg LPG gas bottles may be available.
But if you are fortunate enough to be in an area where natural gas is piped, there are a few things you can do to get the most out of your plan.
Double savings with dual fuel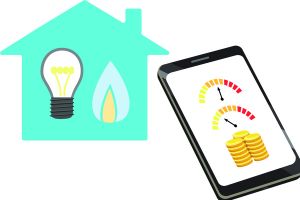 For most providers, it pays to bundle both your power and natural gas and get it from the one company. Some providers only provide gas if you are also getting electricity, and most provide dual fuel discounts. If you get gas, chances are you will still need power so it makes sense to get both together.
Cool your bill with gas-heated hot water
If you are able to get piped gas, it is not only a great way to heat your home, and quick and convenient in the kitchen: it's also the most cost-effective way to heat your hot water. Hot water heating makes up about 30% of the average household's energy bill, so it is a good idea to investigate gas hot water heating, even if you have to have a new gas califont installed. The average three-person household spends around $560-$830 a year on hot water heating using natural gas, although larger families will spend more.
Know what you are paying for
Gas companies charge both a daily fixed rate and a variable charge, which changes depending on how much gas you actually use. Some companies offer low-user discounts, which have a lower daily charge but usually a higher variable rate. These are not recommended for large families using a lot of gas, as the high variable rate will wipe out any daily savings.
What are the best gas plans on offer for families?
There are 10 natural gas companies delivering residential services to North Island households. Each vary in offers and discounts so it pays to shop around to get the best deal. Here is a round-up of gas plans for large families offered by the major providers:
Genesis Energy
Genesis Energy offers three different gas plans, but the cheapest appears to be the eSaver 12-month Lifestyle plan. This product has the cheapest variable rate and one of the cheapest daily rates as well –cheaper than some other companies too. While families will have to sign up for 12 months, you receive fixed pricing for 12 months, a 10% prompt payment discount and FlyBuys points. If you add electricity, you will get a $100 dual fuel bonus credit, 15% prompt payment discount and double Fly Buys.
Contact Energy
Contact Energy has a range of plans for both natural gas and electricity. While you can just buy gas, it is recommended to also get electricity to make the most of a dual fuel discount. The best plan for large families from Contact appears to be the Promise plan. Families will get $50 off their energy bills, twice a year for two years – a $200 discount if you stay for two years. Rates are fixed for two years but there are no break fees if you decide you want to switch. Discounts include 18% prompt payment discount when you pay on time, 2% discount if you are a DualEnergy customer, and a further 4% if you add broadband, get bills by email and pay by direct debit.
Energy Online
Energy Online offers electricity and gas separate services, in addition to bundles. Energy Online's plan offers up to $100 off when you sign up for gas and power, a 20% prompt payment discount, plus there are no exit fees if you decide to switch.
Mercury Energy
Mercury Energy does not offer its natural gas service unless you are also a power customer. However, you can receive a Dual Fuel Discount of 15c off power and gas use each day. Dual fuel customers can also earn Airpoints on both electricity and gas faster. Mercury offers two plans suitable for families – both have the same rates but different conditions. Its 'Everyday Energy Rates' offers an open-term contract so there are no break fees if you want to switch. Its 200 Airpoints plan offers 200 Airpoints dollars and fixed pricing, if you sign up for two years. All plans have a 10% prompt payment discount and a further 2% discount with bills by email and direct debit.
Nova Energy
With Nova Energy, you will need to sign up for electricity to get its gas service, however there are no special dual fuel discounts. It does offer a 15% prompt payment discount on all plans. Nova's Home Advantage plan has fixed rates until 2020 and $150 account credit, but early termination fees might apply. The Home Freedom is more flexible and has no exit fees but there are no special perks.
Trustpower
Trustpower will also not provide natural gas unless you also sign up for its electricity. However, it offers a dual fuel discount of 25 cents off per day, and more discounts are available if you also add broadband. A 15% prompt payment discount is also offered. Reticulated gas prices are capped for at least 12 months from signing up.