With winter having arrived, electricity usage is on the rise in most households as heaters get an increased workout. Increased electricity usage means larger electricity bills, and keeping regular tabs on usage can not only help to avoid bill shock, but also provide insights on how to moderate usage.
Households generally consume more electricity throughout the winter months, with the Electricity Authority noting that "electricity consumption is usually highest on cold winter evenings when people want to heat their houses".
A combination of increased heater usage, taking longer, hotter showers, and the usage of appliances such as electric blankets, will drive up power bills, and for households keen to limit their spend it is worthwhile regularly monitoring how much electricity is being used.
Smarter power usage can help drive down costs, with an integral part of actively managing usage being aware of consumption patterns, and there is no better time to pay close attention to electricity usage details than during the winter months.
So, what are some of the methods that households can employ to help keep track of electricity usage?
Digital details: Go online to access account information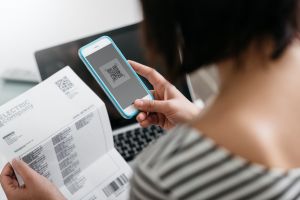 Digital account management and monitoring tools are offered by most electricity providers, with many providers also offering apps for on-the-go mobile access.
These tools can provide consumers greater insight into their electricity usage (with the rollout of smart meters seeing the delivery of more immediate and in-depth data on usage), potentially breaking down usage patterns over days, weeks and months.
For consumers keen on keeping an eye on their electricity consumption, the following tools are among those on offer from various electricity providers:
Email and text message updates – arrange to have usage updates sent by email or text, sent daily or weekly
Usage alerts – receive alerts in the event of high electricity usage
Hourly, daily, weekly and monthly consumption details – a breakdown of consumption over the course of a billing period
Bill estimates – provide an estimate of what your electricity bill is likely to be
Historical usage data – access to usage data from previous billing periods, potentially providing insight into usage patterns and what future seasonal usage will be
Graphs and tables – designed to make information more accessible, providing additional insight into usage details
For consumers looking to sign up with a new provider, it is certainly worthwhile considering the range of account management and monitoring tools on offer.
Plans that encourage customer participation
Amid the rollout of smart meters, consumers now have access to more information than ever before, and the flow of information is more immediate than ever before. This, in turn, has seen providers offering new types of plans, offering enhanced online information. Some of these providers include Flick Electric, Electric Kiwi and Globug.
Flick Electric
Flick advises that it passes through all of the wholesale costs of getting electricity to a customer's residence without a mark-up, charging a separate retailer fee. Flick states that it "is the first NZ electricity company to use smart meter technology and proprietary software to give customers access to the real-time, wholesale costs of electricity", with customers able check the real-time price of power via Flick's Choice app.
Electric Kiwi
Electric Kiwi also sports smart meter-based services, with its Hour of Power allowing customers to choose 60 minutes of off-peak power, during which all electricity used is free each day. Customers can login to their account to track their savings, with their bill showing how much electricity was consumed during the daily Hour of Power over the course of a billing period.
Globug
Globug offers a prepay electricity plan, with customers able to check their current balance and top-up their account via Globug's My Account service and via the Globug app for Android and iOS. Customers can also request that balance alerts are sent via email or text, with a daily balance alert sent every morning (free for email and 20 cents for texts), and a low balance alert sent when an account status is below $10 (free for both email and text).
Calculating the costs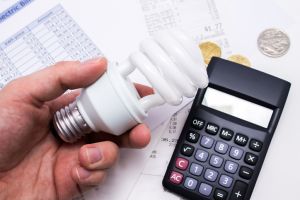 In assessing electricity usage, it is worthwhile developing an understanding of which appliances are consuming the most electricity, with energy rating labels, displayed on appliances at the point of purchase, a good starting point.
As explained via the Energy Efficiency and Conservation Authority Energywise website, energy rating labels consist of a star rating system, with the more stars an appliance has, the more energy efficient it is, with the label also featuring an annual energy consumption (kWh per year), calculated based on average expected use of the appliance over a year.
Energywise provides a number of tools to assist in calculating electricity usage, including its running costs calculator for appliances. Via the calculator, consumers select an appliance by category, entering their usage details and the appliance's energy star rating. The annual energy usage and running cost for the appliance are then provided, along with greenhouse gas emissions. Energywise also provides a tool to assess the energy efficiency of light bulbs, allowing users to compare the costs of running different light bulbs.
Via the tool, users can select their current light bulb, with it then providing a list of potential replacements. The tool additionally compares the life span, purchase price and running costs per year, and provides the potential savings per year that could be achieved.
Another tool accessible via the Energywise website provides insight into water heating systems, comparing the upfront costs (purchase and installation), annual running costs and lifetime costs of different types of hot water systems.
Utilising these tools will provide insight into energy consumption in conjunction with the account management tools provided by electricity providers.
Understand your tariff
It is important to understand how your tariff operates in assessing your energy usage, and in doing so ensuring that you are on the right tariff.
From tariffs providing electricity supply at the same price 24 hours a day, to tariffs providing different rates for peak and off-peak usage, and the range of new smart meter-based tariffs now being offered by providers, it is important to match the tariff to your usage.
If you believe that you are not on the most appropriate tariff, get in touch with your provider to discuss your options. It may also be worthwhile shopping around, contacting other providers to see what they can offer.
Active account management and keeping tabs on electricity usage will deliver further insight into patterns of consumption and help to determine which tariff is most appropriate, with the key being to use the range of tools on offer.