Each year, more electricity retailers start up in New Zealand. While some spend a lot of money to get their name and offerings out into the market, others are less well-known. But what can new and smaller power companies offer households that their existing retailer can't? And is it better to switch or stick with the tried and tested? Canstar Blue investigates what is on offer:
Energyclubnz

energyclubnz is one of the latest retailers to enter the electricity market. Backed by Stuff and electricity industry veteran David Goadby, the company offers electricity at cost price for a small weekly "club fee" – $5 for standard users and $2.40 for low users. It is offered to customers who have a smart meter in the majority of areas around the country – although only about half of the South Island is currently covered.
While energyclubnz offers its power at "cost price" it does not charge spot prices, which fluctuate up and down as the cost of electricity prices peaks and falls. Spot prices can often mean higher prices in winter, when energy demands are at their highest. Instead of spot prices, energyclubnz smooths prices across the year. It also promises that if costs from suppliers are lower than originally expected, it will give the saving back to the future benefit of club members.
Special features
In addition to the promise of cost-price power and a low weekly fee, energyclubnz also offers automatic weekly payments, a chance to track power use through its app, no fixed-term contracts, and the chance to save an extra $50 by getting family and friends to join.
Black Box Power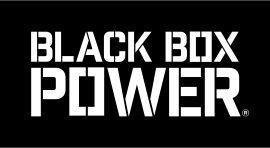 Black Box Power is a partnership between Pulse Energy and Black Box – an in-home marketing agency, which allows customers to try new products for free by delivering boxes full of full-sized products in exchange for feedback. Black Box Power offers electricity and gas with a price promise to beat the rates customers are currently on. Customers also get a Black Box silver membership, which means they are guaranteed to get at least one Black Box goodie boxes delivered a year. Customers will also get a special "Welcome Black Box" when they switch.
Special features
Black Box Power says it offers low prices up-front and a guaranteed cheaper price. Customers are guaranteed at least one yearly Black Box – a box of products to try for free. There are no long-term contracts but customers must give 30 days' notice if they are leaving, or face a fee of $150 +GST.
Ecosmart

Ecosmart is a power retailer specialising in green energy. It is especially designed for customers interested in getting solar power, and it supplies and installs solar energy systems. Ecosmart offers wholesale energy at spot prices, so prices fluctuate. However, customers with solar panels can sell surplus energy during the day at a high rate, then recharge batteries, if needed, during cheaper off-peak times.
Special features
Ecosmart offers special deals on solar energy systems, and supplies and installs these systems. Its power is offered at wholesale spot prices. It also offers no long-term contracts and a chance to monitor energy use through a customer portal.
Tiny Mighty Power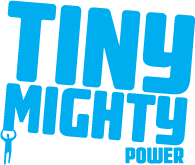 Tiny Mighty Power specialising in supplying cheaper electricity rates to smaller towns. As such, it is limited to where it retails power to. Its coverage includes the Far North, Waipa, Thames Valley and Matamata, Eastern Bay of Plenty, Taupo, Rotorua, Wairarapa, Marlborough and North Canterbury. In each of its coverage areas, Tiny Mighty Power also puts money into local schools and community groups.
Special features
Tiny Mighty Power offers a 10% discount to customers who pay on time. Customers can choose a local school or community group to support: the school or charity will receive $50 when the customer signs up and $10 on the yearly anniversary.
NextGen Energy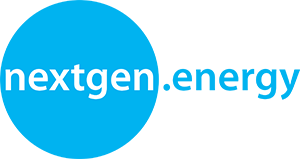 NextGen Energy says it is New Zealand's first, and only, not-for-profit power company, with all surplus profits going to local schools, charities and community groups. It touts itself as offering some of the most competitive power rates, with simple, clear and fair price tariffs. However, it currently only services Marlborough, Nelson, Tasman and the Far North areas.
Special features
NextGen offers a 100% price guarantee of the best power price. It also has no fixed-term contracts and gives profits back to local schools, charities and community groups.
As well as competitive power, NextGen offers what it calls solar365, or off-site solar. Customers get a chance 'buy' solar panels in its solar farms, for around half the price of rooftop installation. Customers then get a credit of 1kWh of electricity per solar panel, per day, irrespective of the weather or season.
ID Power

ID Power says it aims to be the best in price and honesty when dealing with customers. It currently supplies the regions of Northland, Auckland, Hamilton and King Country. It offers three plans – fixed price power, wholesale or spot-pricing power and time-of-use plans. Time-of-use plans offer cheaper rates at off-peak times, average rates at shoulder times but more expensive rates at peak times.
Special features
ID Power offers three different plans plus a 7% prompt payment discount.
Paua to the People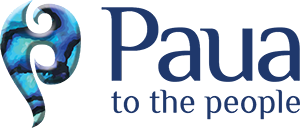 Paua to the People says it supplies cheap electricity to homes across the Wellington Region. It offers power at wholesale prices, with the choice of either spot prices or a fixed monthly price.
Special features
Paua to the People offers weekly billing, quick correspondence through email, no fixed-term contracts and a "Cheap As" rate for those with registered electric vehicles.
Electra Energy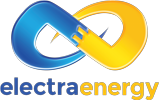 Electra Energy services only the Kapiti-Horowhenua area. It offers competitive prices up-front on power, and also supplies LPG and natural gas.
Special features
Electra Energy offers a guarantee that customers will pay no more than their current electricity rates, no long-term contracts and no break fee with 30 days' notice, price protection for two years and no mark-up on network services.
P2 Power

P2 Power only takes customers in the Otago and Waipa areas. It helps customers use power when cheaper and cleaner energy sources are available, such as solar energy produced locally.
Special features
P2 Power has an app called PowerPal which it says helps customers access cleaner and more affordable energy. It offers cheap rates for solar power produced locally, and offers competitive buy-back rates for those with solar power to sell.
Picture credits: Scapigliata/Shutterstock.com