Peer-to-peer trading platforms have become popular across a range of industries in recent years, and in conjunction with the all-encompassing push to digitalisation, growing residential use of solar panels and an ever-increasing range of residential battery storage systems being released to market, peer-to-peer momentum is now building in the electricity sector.
The peer-to-peer model allows for individuals to interact with each other via a digital platform (such as eBay or Uber), providing the facility to both buy and sell goods and services.
In a consultation paper, Enabling mass participation in the electricity market, released earlier this year, the Electricity Authority noted that "platforms for electricity are already being established in New Zealand to allow households with solar panels to sell surplus electricity to other households".
The paper points to there being "many reasons" as to why consumers might be motivated to participate in peer-to-peer platforms, observing that:
"A household without solar panels may want to buy electricity locally or to buy electricity produced by solar panels. A household with solar panels may want to sell locally or try to get a better price than offered by a retailer."
Certainly, while peer-to-peer electricity trading is currently in its early stages, it carries the potential for consumers to play a far more proactive role in how they both consume and sell electricity.
Growth of solar creating more options for households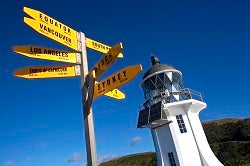 The increasing number of households choosing to install solar panel systems and generate their own energy underpins the growth potential of peer-to-peer electricity trading.
Electricity Authority figures released in December last year show that small-scale solar connections (generation with a capacity of less than 10 kW) totalled 11,117 in October 2016, up from 4,796 in January 2015, with over 2,000 installations having been carried out in the previous 10 months.
Concurrently, the market for residential battery storage systems, designed to work in conjunction with solar panels, is growing, with batteries delivering further potential for consumers to manage their power consumption.
In the past, households with solar panels generating excess energy have had the option of exporting this energy back into the grid at a set rate under a solar feed-in tariff, however new options are now emerging.
Under the peer-to-peer model, households with solar panels could choose when and at what price to sell their excess energy, while households without solar panels could opt to buy local renewable energy generated by other households.
Further to this, households with battery systems could choose to sell or store excess power, or to buy additional power for storage as they see fit.
Vector and Power Ledger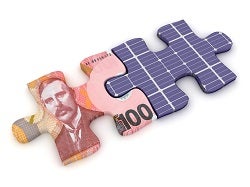 Towards the end of last year, New Zealand electricity distributor Vector and Australian company Power Ledger signed a memorandum of understanding to deploy Power Ledger's energy trading platform, allowing for the purchase and sale of power without using an electricity retailer.
The Power Ledger system employs blockchain technology – a technology that has been generating significant attention due the role it can play in digital transactions.
Information technology research and advisory company Gartner describes blockchain as "a type of distributed ledger in which value exchange transactions (in bitcoin or other token) are sequentially grouped into blocks".
"Each block is chained to the previous block and immutably recorded across a peer-to-peer network, using cryptographic trust and assurance mechanisms," Gartner advises. "Depending on the implementation, transactions can include programmable behaviour."
Power Ledger states that by using the technology its "platform provides a transparent, auditable and automated market trading and clearing mechanism for residential and commercial businesses to decide who they want to sell their surplus energy to and at what price".
Upon Vector advising of plans to run a trial at up to 500 sites across Auckland, Chief Executive Simon Mackenzie described the arrangement as empowering "consumers to better manage and profit from their energy supply and demand".
"Power Ledger is simply about using technology to enable the safe, sustainable and sensible trading of energy between producers and consumers," Power Ledger Co-founder and Chair Jemma Green stated.
"We are excited to be working with Vector to put the power of energy trading in the hands of everyday New Zealanders."
P2 Power
P2 Power's SolarShare peer-to-peer system allows customers without solar panels to access solar energy, while customers with solar panels can earn by exporting their power, with P2 Power stating that it prioritises local, renewable sources.
"Local people in your community are generating cheap, renewable power on their roofs and in their backyards," P2 Power states.
"They often produce too much power to use themselves. P2 Power lets you buy their excess power directly, so everyone can benefit from green local electricity generation."
P2 Power states that when customers use power it finds "local generators nearby who are exporting renewable electricity to the grid at the same time".
"We use smart meters to automatically find local sources of power for you every half hour," P2 Power explains. "When there's not enough local power to meet your needs the rest is supplied from traditional power stations."
P2 Power's pricing for standard users and low users is as follows:
Standard user
Daily charge – $1.18
Grid power per kWh – 18 cents
P2P power per kWh – 14 cents
Low user
Daily charge – 30 cents
Grid power per kWh – 22 cents
P2P power per kWh – 18 cents
P2 Power advises that P2P power will be allocated by matching buyers and sellers every half hour using its matching engine, with it guaranteeing that at least 7 per cent of power use will be charged at the P2P rate during summer when solar generation is high.
P2 Power's pricing for sellers, meanwhile, is as follows:
Standard user
Daily charge – $1.18
Grid power per kWh – 18 cents
Premium buyback rate per kWh – 16 cents
Standard buyback rate per kWh – 8 cents
Low user
Daily charge – 30 cents
Grid power per kWh – 22 cents
Premium buyback rate per kWh – 16 cents
Standard buyback rate per kWh – 8 cents
P2 Power advises that its premium buyback rate applies to the first 50 kWh exported each fortnight for power sold to other SolarShare customers.
Customers go on the waiting list when they join, and as new buyers join, sellers on the list will transfer to the premium rate, with sellers able to jump the queue if two customers without solar panels use their referral code when joining.
Further information on P2 Power's offerings can be found via its website.