There is nothing worse than the shock of an unexpectedly large power bill. In fact, more than a third of Canstar Blue survey respondents (36%) said they worry about their power bills. Prepaid power is one way to avoid this shock, with customers paying for their power as they go, rather than receiving a bill at the end of the month.
Conversely, there are concerns prepaid power results in families going without power and heating when they have no money. So what is the point of prepaid power and who is it good for? How does prepaid power work? Which companies offer prepaid power? Denise Piper looks at the advantages and disadvantages of prepaid power:
Who should use prepaid power?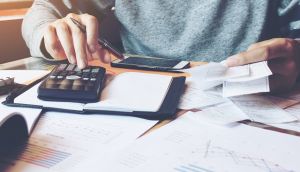 Prepaid power offers customers the benefits of paying up-front for their power to avoid any nasty power bill shocks. Customers track and monitor their power use, usually through an app, taking greater control of their power use. Most companies require a smart meter (about 80% of New Zealand houses have a smart meter).
Most prepaid power companies offer no contracts and no credit checks, making them a good alternative for people with bad credit history. Prepaid power is touted as a good option for people who get overdue fees or disconnected because they cannot afford a power bill, as there are no overdue fees, and no or low reconnection costs. However, prepaid power is not recommended for households where someone is dependent on electricity for critical medical support as they can disconnect without payment.
In a paper investigating the impact of prepaid power, Kimberley O'Sullivan from the University of Otago found prepaid meters gave customers feedback about their power that influenced budgeting and energy use. Unfortunately, this feedback encouraged families experiencing severe hardship to take extreme measures, restricting their energy use and often going without power.
But arguably customers getting disconnected for not paying their power bill are also going without power, and they face large reconnection costs. In general, many low-income households will scrimp on power to save money, and prepaid power can offer a number of advantages for those who budget wisely.
Which companies offer prepaid power?
Globug


Globug is one of the best-known prepaid electricity providers, with more than half of New Zealand's prepaid customers.
A brand of energy retailer and generator Mercury, Globug provides its prepaid service and also allows Mercury customers to pay off any debt. Customers can monitor their accounts and top-up online, through the Globug app, or using a top-up card in stores.
Globug offers no contracts, no bonds and no credit checks. If customers are disconnected due to low credit balance, reconnection is free.
However, customers need to be aware of Globug's other fees. The company charges for each top-up: 20c for internet banking on the Globug app or website, 40c for debit or credit card top-up and 75c in store. It also charges 20c each account balance text and daily balance text alert. Other charges include $40 to change price plans and $35 to close an account.
Wise Pre-Pay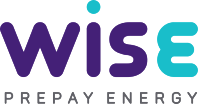 Wise Pre-Pay is a small prepaid electricity retailer, offering its service in Auckland, Waikato, Rotorua, Taupo, Hawkes Bay and Wellington only. Wise also offers customers no contracts and no credit check. Customers can monitor their accounts and top-up online or through an app, and can also use a top-up card in selected stores.
Top-ups are free if customers use internet banking, but there is a 40c fee for debit or credit card transactions, and 75c fee for using the pre-pay card in store. If you run out of money, there is a reconnection fee of $8-$24. Low-balance texts are sent for free but balance enquiry text costs 20c when requested. Other fees include $10-$15 for closing an account, $35 for a price plan change and $10 for a credit refund.
Contact Energy

Contact Energy is a traditional retailer and energy generator that also offers its customers the choice of prepaid power.
Prepaid customers need to have a special PrePower meter fitted in their house, at a cost of up to $140 to install and remove. Customers need to either own the home or have permission from their landlord. Prepaid power is only available for houses using more than 3,000kWh a year, and cannot be used on holiday homes.
In spite of the up-front hurdles, once the PrePower meter is installed it easily displays how much electricity there is left to use. Contact Energy does not charge any fees for topping up, which can be done through an 0800 number or at a PostShop. Direct debit is another payment option. Contact Energy also does not charge anything to get the power up and running if customers run out.
Powershop

Powershop, a subsidiary of Meridian Energy, is not strictly a prepaid power company but it does offer customers the choice of buying bundles of power, called Powerpacks.
Powerpack options allow customers the chance to top-up any time, buy power to be used at a future time or buy savings packs to take advantage of limited-time low rates. Power use monitoring and Powerpack purchase can be done online or with an app.
Unlike with other prepaid power companies, customers with Powershop will not have their power cut off when their prepaid power is used. Any unpaid power will be billed to the customer at the end of the month at standard rates. There are no fees for topping up and no fixed-term contracts, although there is a credit check done during sign-up.
How many people use prepaid power?
In New Zealand, the numbers of prepaid power customers are very low, and are falling, according to the Electricity Authority. At the end of 2017, 2% of households had their power supplied through prepaid contracts, down from 2.2% in 2016 and 2.4% in 2015. This is despite the costs of prepaid power reducing. In 2015, Contact Energy announced it would reduce its prepaid charges by 14% to roughly align with customers who pay their bills monthly online.
Top tips for using prepaid power
Know your fees
Each prepaid retailer has a different fee structure and you could end up paying a lot of extras if you are not aware of what they are. Each company must tell you what their fees and charges are (most list them online). Once you know the fees, do your very best to avoid the high ones, such as not topping-up instore or not running out of prepaid power if there are reconnection fees.
Get active with monitoring your power use
If you are going to use prepaid power, you can't just forget about your power use until the bill comes. You need to monitor your energy consumption, and top-up before your power gets too low. Online stores or the retailer's app are usually the best way of doing this. Topping up on a regular basis, such each pay day, ensures you will not run out of power.
Have a contingency if you run out of money
It is almost inevitable that, at some stage, you will run out of prepaid power. Some retailers can provide an emergency top-up, but there are either charges or strict conditions for using this. On the other hand, Powershop simply bills you for any power used that is not prepaid.
If you are switched off, do you know how to get reconnected? Some companies only reconnect at certain times, and it is best to find out what these times are before you are left without power. It is also a good idea to your power company's contact details written down somewhere, in case you are disconnected and your device runs flat.