It may be that you only give consideration to your electricity usage once your invoice arrives at the end of a billing period, however for customers willing to more proactively manage their account greater insight into usage and potential savings await.
The electricity market continues to evolve, and with new technologies being employed and new retailers now making their presence felt, consumers who are keen on taking a more proactive approach have an increasing range of options at their disposal.
As noted by the Electricity Authority in its Enabling mass participation in the electricity market consultation paper released last year: "New and existing suppliers are competing to win customers by offering innovative products and services that reflect consumer preferences. The result is a change to the decades-old electricity supply model with large-scale and specialised electricity businesses."
The Electricity Authority labelled this "'mass participation' in the industry", which it stated is because the changes "mean more buyers and more sellers of electricity and related services".
New market models and retailer offerings have emerged that inherently lend themselves to greater consumer participation, while account management and monitoring has become more interactive amid the real-time flow of usage data.
So, what are some of the options that consumers now have that provide for greater participation and a more proactive approach, and what other steps can you take to proactively manage your account and usage?
New technology provides the platform for a proactive approach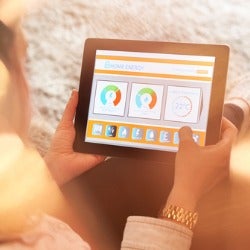 The adoption and continued development of a number of new technologies by industry has provided scope for greater retailer innovation and a platform for consumers to take a more proactive approach.
The continuing rollout of smart meters (providing for real-time usage information), the digitalisation of retailer services and the increasing household uptake of renewable energy technology collectively underpin the ongoing evolution of the electricity market.
Electricity Authority figures released towards the end of last year show that more than 15,000 homes in New Zealand are generating their own electricity, while almost 3,300 home owners had installed solar panels last year, up more than 10 per cent year-on-year.
It is also noteworthy that battery technology, in the form of residential storage systems that work in conjunction with solar panels, is also poised to play an ever-growing role in the energy mix, amid continued development of the technology and the concurrent driving down of prices.
As noted by the Electricity Authority in the Enabling mass participation in the electricity market consultation paper: "Household, business and industrial consumers have more control than ever before. Technologies such as solar panels, batteries and electric vehicles mean consumers can produce and store their own electricity."
For consumers keen on taking greater control, it is certainly worthwhile considering how technological developments can be utilised when assessing retailer offerings.
Time to get proactive: What are your options?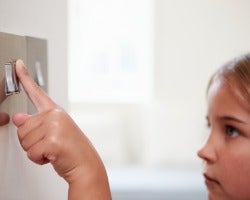 A host of new electricity retailers have entered the market in recent years, collectively providing consumers with an increasing range of choices, and in some cases leveraging new technology to provide a point of difference.
The Electricity Authority's 2016/17 Annual Report shows that five new retailers entered the market in the 2016/17 financial year – while, as at June 30, 2017, there were 29 parent companies operating in New Zealand, up from 22 year-on-year, collectively operating 40 retail brands.
The following are some of the types of options being offered by retailers that allow for consumers to take a more proactive approach to electricity usage and account management:
Time-of-use tariffs
As opposed to plans that charge at a constant, flat rate, time-of-use tariffs see customers charged varying usage rates according to the time of day – typically divided into peak and off-peak hours.
These sorts of plans may be suited to consumers willing to change their consumption habits, timing the majority of their usage to take place during periods of lower rates – however, it should be kept in mind that similarly higher rates will apply during peak hours.
Spot price tariffs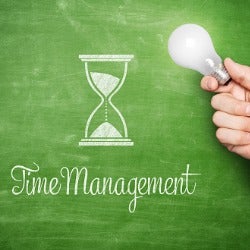 Spot price tariffs see consumers pay a rate based upon the current, real-time cost of electricity, meaning that rates will vary throughout the duration of a billing period, as determined by market movements.
"A spot price is the price retailers pay when they buy electricity from the wholesale market," the Electricity Authority advises. "Spot prices change every half-hour and can vary quite dramatically depending on supply and demand. Typically spot prices are higher during winter, and weekdays at breakfast and dinner time."
This sort of tariff encourages consumers to actively monitor the state of the market, and is suited to consumers who can be flexible in their usage – for instance, consumers capable of reducing their usage during times of high prices may benefit.
Peer-to-peer trading
Peer-to-peer trading has been popularised in the digital age by online platforms such as eBay, providing the facility to both buy and sell goods and services.
In the electricity industry, the growing use of solar panels and the development of battery storage technology has seen peer-to-peer trading become viable, with households having the capacity to generate and store energy.
Under the peer-to-peer trading model, households with solar panels could choose when and at what price to sell their excess energy, while households without solar panels could opt to buy local renewable energy generated by other households.
Prepay tariffs
Prepay tariffs by their very nature encourage greater attention to detail when it comes to electricity usage – instead of making payment at the end of a billing period, customers using these sorts of plans will need to pay as they go.
This sort of model encourages active account management, with users needing to monitor and potentially modify their usage, ensuring they do not run out of credit, and topping up before their credit expires.
Online account monitoring and management
Consumers do not necessarily need to sign up to a new tariff to take a proactive approach to account management, with many retailers offering online account monitoring and management tools.
These sorts of tools may not only provide insight into patterns of usage, but may also be configured to provide regular updates on usage, allowing users to keep tabs on their spend throughout a billing period.
For instance, retailers – which may offer both online and mobile app account monitoring and management tools – may provide the facility for consumers to receive regular daily or weekly email or text message usage updates, or to receive an alert in the event of high usage.
The following are some of the account management and monitoring tools that may be provided by retailers:
Electricity usage details – a breakdown of usage over a billing period – hourly, daily, weekly or monthly.
Real-time data – an up-to-date record of usage and costs accrued over the course of a billing period.
Historical usage – a record of past usage data, stretching back over previous billing periods.
Graphs and tables – retailers may provide graphs and tables to make information more accessible, providing further insight into patterns of usage.
Bill estimates – a projection of the likely total cost over a billing period.
For consumers keen on taking a proactive approach, it is worthwhile keeping in mind the sorts of account monitoring and management tools on offer from retailers, and considering how they might be utilised to provide further insight into usage.