The rollout of smart meters throughout the country has in turn seen electricity retailers introduce a range of new tariffs, providing consumers with a variety of options based around real-time usage information.
Among the new wave of tariffs utilising real-time information are spot price tariffs, via which electricity companies charge customers the real-time market cost of electricity, as opposed to a pre-agreed set rate, applicable over the course of the day or at different time periods during the day.
The Electricity Authority provides the following overview of spot pricing: "A spot price is the price retailers pay when they buy electricity from the wholesale market. Spot prices change every half-hour and can vary quite dramatically depending on supply and demand. Typically spot prices are higher during winter and weekdays at breakfast and dinner time."
Data from the Electricity Authority last year showed that seven out of 10 New Zealand households have a smart meter installed, with 1.25 million smart meters having been installed at residential electricity connections.
As the smart meter rollout continues, more homes around the country will likely have access to spot price tariffs, and for households considering signing on to such a tariff there are a number of factors that should be taken into account.
Spot price tariffs versus traditional tariffs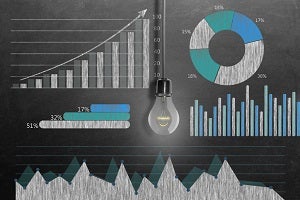 Whether a spot price tariff is right for your household will depend upon a variety of factors, and it is worthwhile comparing spot price tariffs to tariffs with set rates.
While spot price tariffs will deliver consumers potentially lower prices when spot prices are low, the same is true in reverse, with these sorts of tariffs also having the potential to deliver ultimately higher prices.
Meanwhile, tariffs with set rates will deliver consumers the security of a set rate amid price fluctuations, with consumers able to lock in a set rate for a period of time, as determined by their contract with an electricity retailer.
"Most electricity retailers charge customers a flat rate," the Electricity Authority advises. "This means you pay the same rate for the electricity you use regardless when you use it, and regardless of the spot price your retailer paid.
"Residential customers can instead sign up to a retailer that offers a spot price contract. This means what you pay for your electricity will vary depending on the spot prices. Spot prices change every half-hour, so you would be charged a range of rates."
As to which tariff will deliver greater savings in the long term, this will depend upon a range of factors related to usage and usage patterns, along with future variations in pricing – and consumers will need to weigh up these factors in the context of their individual household requirements.
The Electricity Authority advises that consumers thinking about a spot price contract should consider whether they can:
Budget for electricity bills varying month-to-month, which will sometimes be higher than a traditional retail contract
Use less power at times when the spot price is generally higher (for instance, switching to alternative heating fuels like wood or gas)
Temporarily reduce their power usage in response to particularly high prices by using less power and shifting some usage from higher-priced to lower-priced periods
Companies offering spot price tariffs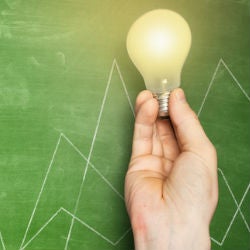 The following are some companies currently offering spot price tariffs in NZ.
Flick Electric
Flick Electric states that it "is the first NZ electricity company to use smart meter technology and proprietary software to give customers access to the real-time, wholesale costs of electricity".
Flick passes through all of the wholesale costs of getting electricity to a customer's place without any mark-up, charging a separate fee to look after customers as their retailer. Customers can monitor real-time power prices via Flick's Choice app.
"We offer our customers a better way to buy their power, with access to the spot price of electricity through the wholesale market," Flick states. "The spot price changes every half-hour according to the relative supply and demand of electricity, and Flick passes that cost directly onto our customers with zero mark-up."
Flick's standard user and low user fees can be accessed via its website, along with a spot price forecast.
Paua to the People
Paua to the People states that its "mission is to bring the cheapest electricity prices to Wellington households".
Paua's Cheap As tariff provides "access to wholesale electricity rates for a small administration charge", with its administration charges for standard and low users available via its website.
"The Cheap As tariff links the cost of generating your electricity to the New Zealand wholesale electricity market," Paua states. "This means that the rate you will pay will vary every 30 minutes based on the supply and demand for electricity. This means that some weeks you will pay more than other weeks, but on average means that you will pay so much less that you would with other electricity retailers."
What to keep in mind
As with traditional tariffs it is worthwhile considering all the potential costs involved with spot price tariffs before signing up to a contract.
In considering the potential benefits of a spot price tariff, it is worth emphasising that these sort of tariffs may be more suited to consumers who actively monitor their electricity usage, and it may also be worthwhile looking at your historical usage and considering this in the context of spot price tariff pricing.
In weighing up which option is best, consumers should also consider other factors, such as contract length and customer service support, along with account monitoring and management facilities, including online and app support.