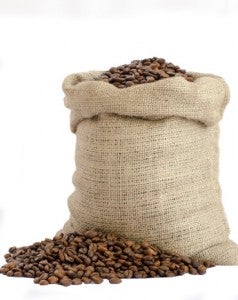 Coffee as one of New Zealand's favourite drinks continues to reign supreme. According to Canstar Blue's latest research, more than one-third of respondents state that they can't start their day without a coffee and 29% admit that they drink more coffee than they think they should.
So what would happen if your hectic schedule means you didn't have time for a brew?
Two business students from Northeastern University in Boston, Johnny Fayad and Ali Kothari, may have the answer, with an innovative solution that was inspired by the difficulty of fitting in a snack or a coffee before their 8am classes. Their creation, the Coffeebar, is an energy bar filled with ingredients such as dates, cashews, chocolate chips and more, all infused with a full shot of espresso coffee.  The bars consist of raw ingredients with no artificial additives, and the two men have concocted several ideas for new flavours and varieties based on people's favourite coffees.
Fayad and Kothari, both third-year business students at Northeastern, have raised tens of thousands of dollars over the past two years to begin mass-producing their new product; their Kickstarter page was fully funded last November, raising an impressive $44,000!
Many New Zealanders would potentially agree, with 25% of our survey respondents saying that they often consider coffee to be their breakfast.
When it comes to quality of coffee, Kiwis are fairly evenly split, with 52% of our survey respondents saying that they would go out of their way to buy a good cup of coffee – and 9% judging others on the type of coffee they drink!
Do you think edible coffee is the way of the future? Or will it just be a fringe product that will never replace your morning cuppa? For more information on New Zealand's favourite coffee fixes, check out our ratings for coffee shop chains and home coffee machines.