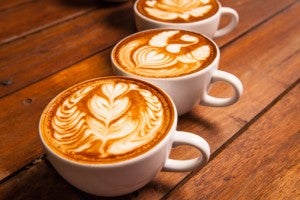 Canstar Blue's customer satisfaction survey concerning coffee shop chains, earlier this year, revealed some interesting information.
Nearly half of the 1,427 survey respondents stated that they would go out of their way for a high-quality cup of coffee, and 67% would prioritise taste over cost, showing that Kiwis will both travel and pay for a good-quality coffee.
The survey also showed that different generations enjoyed coffee for different reasons, with 23% of Gen Y drinking coffee for the caffeine compared to 6% of Baby Boomers, and 61% and 70% respectively drinking coffee for the taste.
These points mean that the initiative launched by Jamaica Blue's Riccarton café on the 29th September may do rather well. The "espresso sospeso" or 'suspended coffee' program involves coffee-drinkers buying discounted cups of coffee, with each cup purchased resulting in a voucher for a complimentary coffee being given to someone in need. The program will run for three months, with the café guaranteeing that at least 50 free vouchers will be provided each month. Volunteering Canterbury Manger Ruth Gardner understands the sentiment behind the movement, saying that "while a cup of coffee may seem like a relatively minor offering, it certainly isn't.
"It's a significant token of appreciation that is filled with sentiment and is sure to warm the hearts of our volunteers and of the wider community."
You can compare some of the best coffee shop chains as determined via Canstar Blue's survey, here.