Jimmy's Pies has been awarded Canstar Blue's Most Satisfied Customers Award – Pies NZ.
There's no doubt about it: Kiwis love pies. Be it a mince and cheese classic, potato top or butter chicken, we're big fans. The humble meat pie has been part of New Zealand cuisine since early British settlement. Mutton pies were a speciality in Otago and Southland regions during colonial times. The pastry has continued to evolve and remains an iconic offering across bakeries, cafes and supermarkets across the country.
As a nation of pie fans, there's plenty of brands to choose from, so Canstar Blue asked Kiwis who have bought a pie from a supermarket within the last six months to rate that pie against a range of factors, including overall satisfaction, value for money, taste and texture and consistency.
Jimmy's Pies took out the Most Satisfied Customers Award, scoring Five Stars for Overall Satisfaction, Taste, Texture & Consistency, and Packaging. Not far behind was I Love Pies, scoring Five Stars for Texture & Consistency and Packaging, and Four Stars in each of the other categories.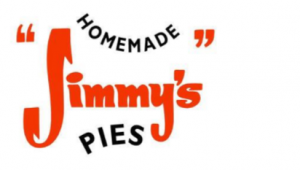 Other Five Star Category winners included:
       

Variety & Range: Jesters

       

Texture & Consistency: Mrs Mac's, Maketu Pies Ponsonby Pies

       

Value for Money: Coupland's & Irvines
Kiwis willing to travel for pies
Our research showed distance isn't a barrier for some Kiwis if it means they can get their hands on their pie of choice. 31% of respondents said they'd be willing to make a special trip to get their favourite pie. And we love our mince and cheese. It was the preferred flavour for 22% of those surveyed, steak and cheese following closely behind at 21%. And something a little more exotic – butter chicken – made it in there too, at 8%. 
Pies are an iconic piece of our culture
Of our respondents, 75% felt pies were part of Kiwi culture – up there with the Buzzy Bee and pavlova. And we certainly fly the patriotic flag by scoffing enough of them! According to figures published by Food Standards Australia/NZ, the average Kiwi eats 15 meat pies every year (that's three more per person than our Aussie mates over the ditch). Going on the latest population statistics, that's just over 74 million pies as a nation annually – a pretty proud figure. 
It's all about the taste
Of our respondents, 23% said they have a pie once a week. So what's driving their pie choices? Unsurprisingly, taste tops it, with 64% of those surveyed saying taste drives what they choose to consume. Texture follows at 24% (who wants too much gravy?), and value for money at 18%. Some New Zealanders are looking for veggie options, too. Of those surveyed, 18% said they'd like to see more vegetarian and vegan pie options.
We have our waistlines in mind
Kiwis may love these naughty savouries, but 33% surveyed said they would buy a healthier pie option if it was available. And it looks like some are breaking out the push ups after they consume their pie of choice: 17% of respondents said they do exercise to burn off the calories after eating a pie. Aucklanders and Cantabrians appear to be the most conscious of their waistlines, 21% of Aucklanders said they exercise after chowing down on a pie, and 24% Cantabrians. 
Read the full scoop on Canstar's 2020 rated pies by hitting the button below:
Compare New Zealand Pies with Canstar
Enjoy reading this article?
Sign up to receive more news like this straight to your inbox.
By subscribing you agree to the Canstar Privacy Policy