Each year, Canstar Blue surveys New Zealanders across the country to see what they think about some of their favourite products, including takeaway pizza stores. And with more than a quarter of respondents to this year's survey telling us that pizza is their favourite takeaway food, it's a popular category!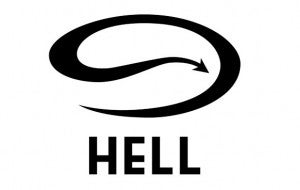 According to our respondents, top satisfaction in terms of pizza means going to HELL and back. It's amazing what some people will do for a slice of their favourite!
Fortunately for hungry Kiwis, HELL is easy to find, with Hell Pizza taking out our Most Satisfied Customers Award – Pizza Stores for the second year in a row. The Canstar Blue team caught up with Ben Cumming, General Manager, Hell Revolution Ltd, for some insights into what it takes to be successful in the pizza business.
Q: HELL scored top marks from customers for service, delivery, variety of menu, taste. The pizza industry is highly competitive – what is your secret to staying at the top of the game?
A: Our focus is always on innovation. Every single, day our team is tasked with improving our business. It's embedded into our company culture and that's why we are always one step ahead of the pack, and creating our own market space.  We never rest on our laurels and accept that the current way is the best way. This innovation comes through in our product, marketing, technology and the way we run our business.
Q: As a home-grown business, HELL really started its rapid expansion in 2003; what are some of the franchise-related traps for young players that you encountered along the way? 
A: A lot of businesses seem to fail by trying to get too big too quick. Launching a large successful company in our industry is almost impossible – you need an incredible point of difference to pull it off. HELL was built slowly and organically, and we never borrowed any money to fund the expansion. Once the foundation was laid, it took off quickly, but that was after 6-7 years of hard toil from the founders of HELL. Most importantly, focus on what the customer wants. HELL will never put out a product that we are not totally proud of – profits come second to taste and experience. If you please the customer, the profits should come.
Q: Variety of menu gets the thumbs up from your customers. What are some of the more popular menu items?
A: One of our strengths is our range – there is something for everyone on our menu, including people with special dietary requirements. We have gluten-free bases, vegan pizzas and even dairy-free cheese now, which has proved very popular.
As far as popularity goes though, the Lust is easily our most popular pizza – meaty, saucy goodness!  We find that some of our anti-pizza options are very popular in winter, for example Lamb Shanks, Spare Ribs, and pasta dishes; and the fresh salads tend to sell well in summer.
Q: What's your personal favourite pizza topping?
A: I have enjoyed trying the new adventurous wild proteins we've been offering over the last year or so – since Easter 2014, we have sold out of wild rabbit, wild kangaroo, wild boar and wild deer. I never thought I would say this but the kangaroo pizza was probably my favourite – if cooked and seasoned well, it is a very tender and tasty meat.
Canstar Blue congratulates HELL on its tasty win. Readers can view the pizza survey results here.