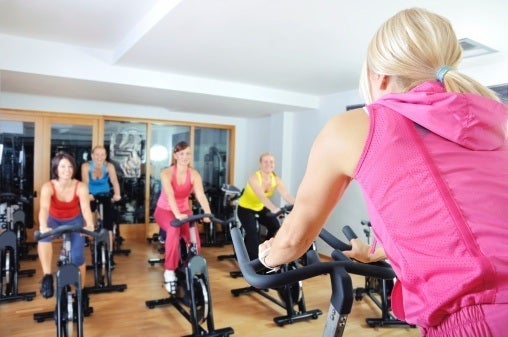 There are lot of options when it comes to exercise classes and ways to get fit at the gym. Boosting how much exercise you do can be as good for your health as giving up smoking, according to some research. Follow our guidelines below to find the perfect exercise for you.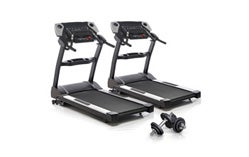 Gyms customer satisfaction survey results
General tips
First off, let's talk about how much exercise everyone needs. Regular physical exercise is good for everyone's health and well-being. Doing 30 minutes of physical activity on most days of the week is better for you than just doing one or two long workouts per week. If you're trying to lose weight, Diabetes New Zealand says you should up that to at least 60 minutes of physical activity most days of the week.
The type of activity that does the most work for your body's health is aerobic activity. It uses the most oxygen, which helps your muscles work at their best. Examples of aerobic activity include:
Walking, mowing the lawn, doing the vacuum cleaning, washing the car.
Swimming, cycling, jogging on the treadmill, aerobics or dance classes.
Social sports teams for ball games (soccer, rugby).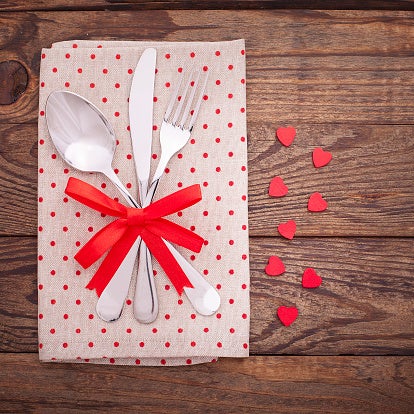 What is mindful eating?
But never fear! A 2015 study in the British Journal of Sports Medicine found that men in their forties who do 30 minutes of any type of physical activity six days a week had a 40% lower risk of dying before the age of 70.
And different types of exercise are recommended for people at different ages, according to the New Zealand Herald. Even if you've led a sedentary life, you can still get yourself fit and mobile if you start gentle exercises as late as in your seventies.
Types of exercise
Low intensity exercises
Low intensity exercises are usually based on stretching muscles and testing their stamina and flexibility rather than speed and strength. 'Geriatric aerobics classes' that focus on stretching and balance exercises are recommended for those over 70 years old.
Examples of low intensity exercises include:
Walking
Pilates
Yoga
Stretching
Tai Chi
Geriatric aerobics
Table tennis
Weight training – light weights only
Golf
Medium intensity exercises
Examples of medium intensity exercises include:
Hiking or walking uphill
Jogging
Step classes
Roller skating
Spin class
Aqua aerobics
Floor gymnastics
Trampolining
Weight training – medium weights
Dance classes – salsa, rhumba, cha-cha
Horseback riding
Tennis
Volleyball
Swimming
Shovelling snow
Carrying a young child
Step classes are recommended for those in their forties.
High intensity exercises
Examples of high intensity exercises include:
Running
Boxing, kickboxing or body combat
Martial arts
Spin class – racing
Weight training
Dance classes – Zumba, swing dancing
Aerobics classes
Wheeling yourself around in a wheelchair
Rock climbing
Swimming laps
Basketball
Soccer
Rugby
Skiing
Running
It's a great medium intensity exercise for any age. Whether you're running on a treadmill or on the pavement, this tried-and-true classic is just as effective as other "fancier" workouts. It raises your heart rate, burns calories, and tones your whole body. The key is to mix things up so you don't get bored – alternate between high and low speeds; go up and down hills; turn to the side and "shuffle-run" to strengthen your ankles.
Boxing
Involves pushing yourself as hard as you can for a short time, then repeating it.
Dance classes
Are great fun at any age and an easy way to exercise without thinking about it. In your fifties, classes such as Zumba and salsa are particularly recommended because they are short exercises that lightly jolt the skeleton to strengthen ageing bones. In your sixties and up, once your joints begin to feel wear and tear, you should switch away from all high intensity exercises. Instead, you should favour medium or low intensity exercises that strengthen your muscles without jolting the joints and bones.
What type of exercise suits what mood?
If you're feeling…
Anxious: Try core exercises that focus on breathing control and mindfulness, such as Pilates or yoga.
Angry: Going for a run is the perfect post-commute de-stresser. On the other hand, if you're picturing a certain enemy's face, maybe a boxing session would be more helpful.
Exhausted: Swim some laps. The water will wake you up, and the repetitive motion will calm any frazzled nerves after a rough night.
Sad: Get in a spin class. Cycling will get your endorphins going so that you soon feel better, but you don't have to pretend you're "enjoying" the burn and no one around you will be smiling annoyingly either.
Lonely or bored: Join a social sport. At least once a week, you'll get to hang out with your mates from basketball and play a friendly game. Even if you're on the bench, you get a chance to chat with someone.
Happy: Dance class! You'll love the feel of the fast movements, and the music is so upbeat that you'll take your excitement to a whole new level.
What's on offer at your local gym?
In New Zealand, according to the 2014 Fitness Industry survey, 90% of gyms and fitness clubs offer fixed resistance machines, free weights, cardio machines like treadmills, exercise bikes or rowers, and a stretching area. 66% offer a spin or cycle class. 50% offer a personal trainer or boxing classes. 43% had a sauna and 22% had a lap pool. 7% had a Pilates machine studio on top of Pilates floor classes.
You can find out which gyms Kiwis we surveyed were most satisfied with, by reading our survey results here. In 2014, New Zealand gave the Canstar Blue award for customer satisfaction to Les Mills gyms.