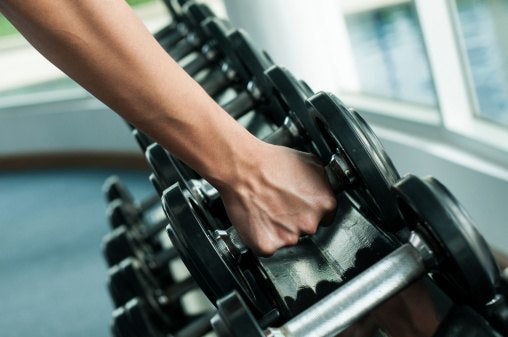 There are a lot of gyms out there and it can be hard to know which one would suit you best. Achieving your fitness goals means working out regularly and staying motivated, and that depends on a number of the factors we've listed below. If the gym is too far from you, or it's not open at convenient times for you, chances are you'll go once or twice, then never again. A good gym will help you figure out what your fitness goals are and how to achieve them, whether you just want to get fitter, lose weight, build muscle, or train for a particular sport or competition.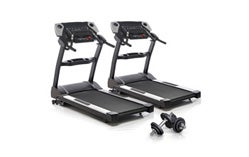 Gyms customer satisfaction survey results
In 2014, 24% of gym members we surveyed said they often start exercising as a New Year's Resolution but fail within weeks. Don't make another failed resolution – check out the gyms you're considering before signing up.
Our printable checklist
below will help you decide whether you've found "the one" or not. Take a tour of the gym and ask yourself – and the staff you meet – the following questions.
Some of the experts we consulted before creating this checklist include the NZ Ministry of Health's gym advice factsheet, the New Zealand Register of Exercise Professionals website and its partner government-funded training organisation Sfrito, and the Exercise Association of NZ.
You can also find out which gyms New Zealanders we surveyed were most satisfied with, by reading our survey results here. In 2014, Kiwis gave the Canstar Blue award for customer satisfaction to Les Mills gyms. You can find your local Les Mills fitness club online.
The ultimate checklist for choosing a gym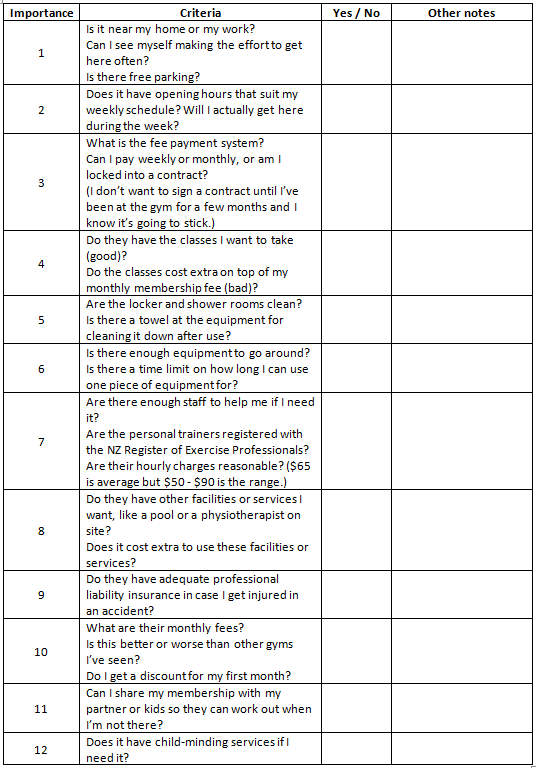 Before we go, remember to read any contract properly before signing up, even for a weekly or monthly payment plan. 73% of Kiwis we surveyed said they read the terms and conditions before signing up for a gym, which is great. But 22% said they had still been caught out by an ongoing contract, with direct debit payments coming out after they had finished the period they signed up for.