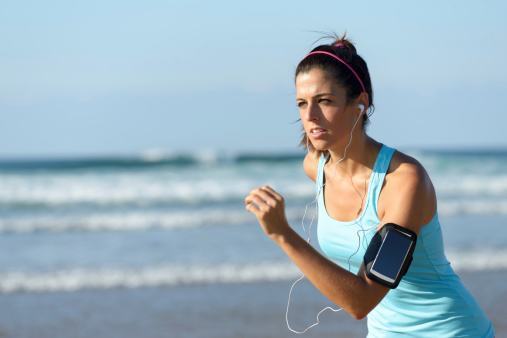 Need some motivation to start an exercise program but have no funds for PT or gym membership? Try out a digital personal training device as a virtual coach. All of them let you track your performance and achievements like a real-life personal trainer, without the expense.
According to the Fitness Industry 2014 survey, 62% of Kiwis prefer to work out using some sort of fitness gadget. 27% used apps to track their runs, log calories and find healthy recipe alternatives. 5% even had devices that transmitted their workout stats to their smartphone.
Take a stroll through the best free apps for your virtual personal trainer.
Available on iPhone:
Adidas MiCoach
Instead of picking a range of workout exercises, you pick an activity like "get fit, stay fit", "running", "tennis", etc. Your workout is then personalised for your fitness goals and your preferred coaching method.
Nike Training Club
Has 60 customisable workouts and all the benefits of a 'real-life' trainer, including audio guidance and visual demos. Geared towards women.
FitStar Personal Trainer
Winner of the App Store Editors' Choice and the Best of 2013 and Best of 2014 awards. Includes HD videos to show you the ropes. You can set a personal goal or connect to compete against a friend. It even has audio tracks to keep you moving at the right beat for you.
GAIN Fitness Cross Trainer
Has motivating workout routines complete with audio instructions for everything from basketball to Pilates. The app's calendar reminds you when you haven't worked out in a while.
Available on Android:
CardioTrainer by Noom
Noom apps have 32 million users world-wide. You track what you eat as well as how much you exercise, so that you can track how many calories are going in and getting burned. The fitness activities include everything from biking to yoga. It also has a nice GPS and pedometer for tracking your run, and a heart rate monitor for all your activities.
Workout Trainer by Skimble
Photo, video, step-by-step audio instructions and encouragement – this app has everything working at once. Skimble focusses on traditional weights training but also has areas for losing weight, improving your running, yoga stretches, etc. It's ideal for anyone who likes High Intensity Interval Training or other timed workouts that don't use fancy equipment.
Available on Windows phones
6 Week Training
Got a specific goal you want to reach in a short timeframe? Enter the 6-week training app. You choose from a range of set goals including 100 push-ups, 200 sit-ups or 20 pull-ups. You take a quick test first to evaluate your fitness level, then the app sets daily workouts to help you reach your goal. Every two weeks, you take an 'exhaustion test' to check which level of workout you should do next week to stay on track without killing yourself. Nice.