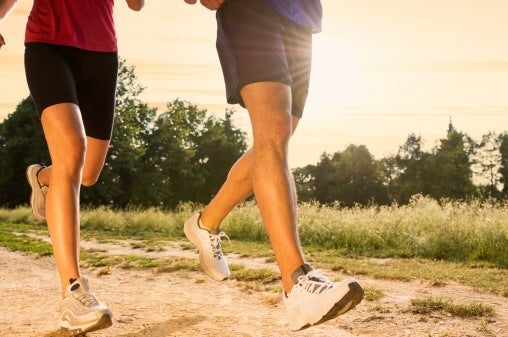 As the weather gets chilly, it can be hard to get out of bed in the morning and go to the gym. A gym buddy can help keep you motivated and make sure you keep working towards your goals during the cold of winter. A workout partner can give you a great sense of support, accountability, and a splash of healthy competition.
In 2014, 41% of gym members we surveyed said they prefer group exercise classes to working out alone. 40% even said the gym is an important part of their social life. Females were the most social at the gym, with 51% saying they preferred group exercise classes.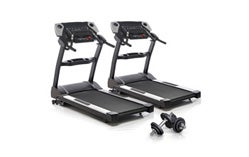 Gyms customer satisfaction survey results
Find a friend
Don't get lonely working out solo – find a friend! From your mate to your spouse, your workmate or your kids, there are plenty of potential workout buddies just waiting to be asked. Just pick someone who's at a similar level of fitness and motivation to you. Don't stick with someone who's dragging their feet, or someone who races off madly while you prefer a calm jog.
Many clubs like Anytime Fitness Henderson, Auckland, have an incentive scheme where you can bring in a friend for a free workout on a certain day. If the gym isn't really your thing, you can find a jogging buddy near you through the free website Jogging Buddy.
A personal trainer / slave-driver
If you don't have any fitness-minded friends, you can get started with a PT from $50 – $90 per session. (The Ministry of Health says $65 is average.) At our award-winning gym Les Mills, you can get a half-hour session for as little as $20. At some gyms, you can include personal training as part of your membership package.
You can also sign up temporarily with a PT for the 20 Week Challenge™ to achieve your fitness goals while supporting worthy causes such as the Fred Hollows Foundation, Dress For Success, and SaveMart clothing donations in PNG. Survey results from the Fitness Industry 2014 survey showed 68% of people who hire a personal trainer do so for just a few months at a time to reach a certain goal.
Boot camp or group gym classes
Group sessions are often much cheaper than one-on-one training. Plus, the more people exercising together, the more fun you can have. Working out doesn't hurt as much when you hear everyone else groaning just as much as you. Commiserating over your various aches and pains after a workout is a great way to make new friends.
If you like a challenge, prepare to get muddy with your mates! Members at our award-winning gym Les Mills get a discount when they sign up their team for The Madness challenge by Mule NZ. It's a 16km race run by former members of the British Parachute Regiment and Royal Marine Corps, covering varied terrain including hills, mud, forests, rivers and more.
Sports, sports, sports!
Remember all those sports you used to love playing in school? Why is it that these days, you only ever watch them on TV? Many people make lifelong friends at their social Tuesday night basketball or Saturday morning rugby team. You're more likely to get off the couch and run the hard yards, since you'll be letting down the team if you don't. And it sure feels great when you win a game!
Good places to look for a team near you are:
Furry friends
When all your friends are busy and you can't afford a PT, your trusty canine buddy is there for you. Whether you have a Spot, a Lassie, or a Beethoven, they all need regular exercise. They will happily remind you day and night that they – and you – need to get out there and get active!
And remember…
It's great having someone else to keep you accountable to your fitness goals. Just make sure those goals are "SMART" – Specific, Measurable, Achievable, Realistic, and set within an appropriate Timeframe. In winter, your goals might be smaller than your summer goals. For example, you might say, "I want to stay at this weight until the start of spring by focussing on treadmill and cycle workouts."
You can read our Canstar Blue customer satisfaction survey results for gyms here.