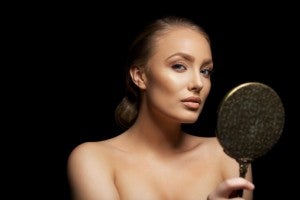 The weather is beginning to warm up and we are starting to stash our winter clothes until next year – so now is a great time to get a skin health check!
According to the Cancer Society of New Zealand, melanoma is one of the most commonly diagnosed cancers in New Zealand for both females and males, encompassing between 9.8% and 11.5% of diagnosed cancers. So the results of a 2012 Canstar Blue survey which found that nearly two-thirds of men and women had not had their skin checked by a specialist in the last five years are quite worrying.
According to the Canstar Blue survey, many Kiwis also combined the lack of a skin check with a lack of regular sunscreen, with only 8% of men and 26% of women wearing sunscreen every day.  Gen Y respondents had the most relaxed attitude towards skin protection with 64% choosing to only wear sunscreen on hot, sunny days. They were also the least concerned about the health implications of sun damage compared to both the national average, and baby boomers who reported the highest concerns about the possibility of skin damage.
The Clinical Practice Guidelines for the Management of Melanoma in Australia and New Zealand suggest that those at high risk of melanoma should be regularly checked by a clinician with a full body examination every six months. For those who are not at a high risk, a longer timeframe between examinations should be fine.
One thing that everyone can do regularly, though, is a self-examination. The Melanoma Foundation of New Zealand has a how to video here. And of course keep in mind the Cancer Society of New Zealand's tips on ways to be sun smart.