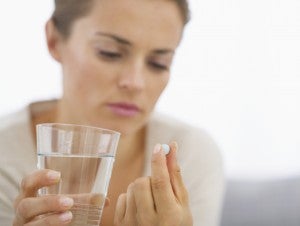 Health-conscious Kiwis are happily taking multivitamins, even if they are unsure about the benefits of them, Canstar Blue has found.
In a survey of 1,198 adults who take multivitamins, three-quarters of respondents said they feel better about themselves after taking them. That applies even if they are taking them for the placebo effect. All up, one in seven (14%) claimed to take multivitamins for the placebo effect with than number rising to 20% of Gen Y respondents.
Approximately 40% of adults surveyed cited the perceived health benefits of multivitamins as their motivation for taking them, while 18% take them for an energy boost and 11% pointed to their mental well-being.
Just over one quarter (26%) of survey respondents said that taking multivitamins made them feel less guilty about their food choices – a figure that rose to 34% of Gen Y. One quarter of the adults who take multivitamins said they also give them to their children.
Home grown natural healthcare provider, Thompson's has received Canstar Blue's Most Satisfied Customers Award for multivitamins, scoring five-star ratings in six out of seven research categories, including overall satisfaction.