Harrisons Carpet has taken home Canstar Blue's Most Satisfied Customers Award – Flooring Retailers for the second time in a row.
Be it plush carpets, polished floors or tiles, flooring is crucial to first impressions in a home. It can add style and bump up the value of a home, too. Choosing a floor is about balancing the look you're after with the practicality you need. A floor is the basis of any interior design scheme in a house, and will most likely stay with you for years. Selecting the right type for you relies on more than just the visual appeal of the finished product.
There are a number of flooring experts to choose from in New Zealand, so Canstar Blue asked Kiwis who have installed new flooring over the last three years to rate that service against a range of factors, including  the products and styles available, the durability of the flooring and its ease of installation.

Harrisons Carpet came out on top, winning 5 stars for overall satisfaction, value for money, ease of installation of flooring and range of products and styles available. Tile Warehouse also scored 5 stars for value for money and durability of flooring.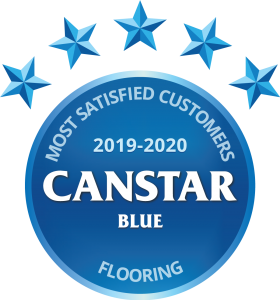 Warm and fuzzy: Carpet is the most common flooring in Kiwi homes
Almost 60% of respondents said they had carpet in their homes, while 30% have laminate, 15% have tile, and 15% wood. And the need for warmth continues through to choices about underfloor heating. Of those respondents in our survey who have installed underfloor heating: 63% have it in their bathrooms, 41% in bedrooms and living areas, 32% in kitchens, and 25% in their laundries. 
Price and durability drive purchasing decisions
Price and durability appeared as the two biggest drivers of purchase decisions, followed by practicality and colour. Satisfaction-wise, the key drivers there were customer services and value for money.
A polite bunch
We've got manners! Canstar's survey revealed nearly 60% of Kiwis take their shoes off before they enter someone else's house. There are notable variances between the cities and demographics: in Auckland, 72% of people remove their shoes whereas in Wellington, it's 39%. Those aged 18 to 29 are the most likely to remove their shoes, at 72%, while those over 60 are least likely to, at 47%. Males and females are almost equally likely to take off their shoes at the door.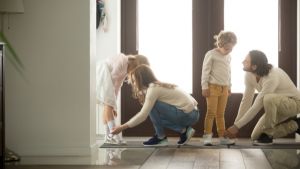 Check out Canstar's flooring ratings by clicking the button below!