Conveyancers are experts in property law and transferring ownership. Not only do they help buyers and sellers with the transaction process, they help clients understand their legal rights and obligations.
Conveyancing can be done by a professional real estate conveyancer, or a solicitor who specialises in conveyancing. If the house sale looks like it will be a relatively simple and straightforward transaction, conveyancers may be cheaper and fully capable of providing a thorough service. For large real-estate deals or more complicated transactions, a conveyancing solicitor may be preferable. Conveyancers help you prepare and submit the right documents, and ensure you understand the terms and conditions of sale and purchase agreements.
Both buyers and sellers benefit from hiring a conveyancer. Whether you need help with drawing up documents, reviewing the sale and purchase agreement, or making sense of confusing legal jargon – a licensed conveyancer can guide you through the whole process.
But what does a conveyancer actually do during the buying and selling process? And how do you know which is the right provider for your circumstances? Let's take a look at what to expect when buying or selling your property.
Conveyancing for Home Buyers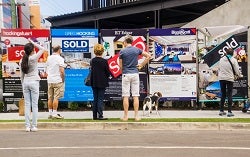 As a buyer, you should hire a conveyancer to review the terms and conditions in your sale and purchase agreement, before it's signed. Conveyancers can also help you with other aspects of the house buying process, such as the KiwiSaver first home buyer withdrawal process.
Being informed of your legal rights and obligations will help you avoid signing a bad deal. A conveyancer will advise you on your legal rights and obligations, including the consequences of any special conditions in the contract.
For example, the seller (vendor) may have certain conditions regarding the subdivision of land or how the sale will proceed. It's up to you to decide whether these conditions need to be negotiated in order to reach an agreement that's mutually fair.
Need help talking to the bank? Your conveyancer can help you through this process by arranging a settlement with the bank, submitting title details and preparing mortgage documents. If you're in the market for a home loan, hop on over to Canstar to compare your options.
Conveyancing for Home Sellers
Want to avoid the stress of preparing a sales and purchase agreement that meets your wishes and is legally compliant?
A conveyancer can help. They'll listen to your requests and incorporate your special conditions into the sales and purchase agreement. With expert knowledge of property law, the conveyancer will ensure the contract is fair and legally binding, to reduce the risk of conflict later on.
Do you need to give information about the property that wasn't specified during the building inspection? Your conveyancer can prepare a statement on your behalf that includes any details the buyer should know about, such as house alterations.
Leading up to settlement, your conveyancer will also arrange a suitable time for the settlement and liaise with the banks, lawyers and conveyancers involved with the other party.
How Much do Conveyancers Cost?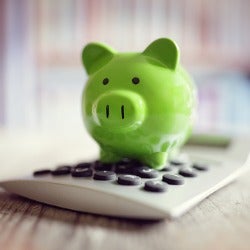 All property transfers are different. The initial fee you pay for a conveyancer will depend on the service provider and the complexity of your property transfer. For example, a conveyancer may charge an extra fee if they have to assist with the KiwiSaver first home withdrawal process.
Obtain a number of quotes and look for service recommendations to choose one that's right for you. For a basic conveyancing package with title searches, planning documents, council building certificates, council rates and settlement fees, you can expect to pay around $1000.
What Next?
Whether you're buying or selling property, this major decision can be made hassle-free with the advice and support of a licensed conveyancer. There are many providers on the property market who offer similar services and choosing the right one can be challenging.
By understanding the needs of your property transfer and settling on a reasonable budget, you can avoid the risks associated with conveyancing and find a property expert who will guide you in the right direction.
If you're looking to sell your property, and could do with a guiding hand in selling and marketing your property, Canstar Blue can help you out with making a choice. To compare customer satisfaction ratings for real estate agents, use Canstar Blue's free report, below.